Posted in: Comics | Tagged: barbarella, Comics, dejah thoris, dynamite, entertainment, HRL, red sonja, sheena, xena
---
Exclusive First Look at the Women of Dynamite Titles Shipping in May 2018
We have an exclusive first look at the covers and solicitations for the Women of Dynamite titles shipping in May of 2018. These include Barbarella #6, Dejah Thoris #4, Red Sonja #17, Sheena #9, and more.
BARBARELLA #6
Cover A: Dave McCaig | Cover B: Brent Schoonover | Cover C: Marguerite Sauvage | Cover D: Ricardo Jaime | Cover E Subscription: Kenan Yarar | Writer: Mike Carey | Art: Kenan Yarar
The great R.U.S.T. rush has pitted Barbarella against fellow prospectors, the Glain family as the old west meets the final frontier (and please, no Cowboys and Aliens jokes)! With an inconceivable fortune at stake the fighting is getting dirty, and Barbarella finds herself on the defensive in a maze where time and space have no meaning! But the heart of the maze is stranger still…
DEJAH THORIS #4
Cover A: Mike McKone | Cover B: Diego Galindo | Cover C: Sergio Davila | Writer: Amy Chu | Art: Pasquale Qualano
Within the ancient city of Thurd, Dejah Thoris finds what she's looking for with the unlikely help of the green Martian. And a long-forgotten secret of Ephysium comes to light…
LEGENDERRY: RED SONJA #4
Cover A: Joe Benitez | Writer: Marc Andreyko | Art: Rodney Buscemi
If Red can survive becoming a snack for aquatic based terrors, all she and Nemo have to do is infiltrate their enemy's impenetrable stronghold and defeat the unnatural beasts that live within before being torn limb from limb. Should be fun!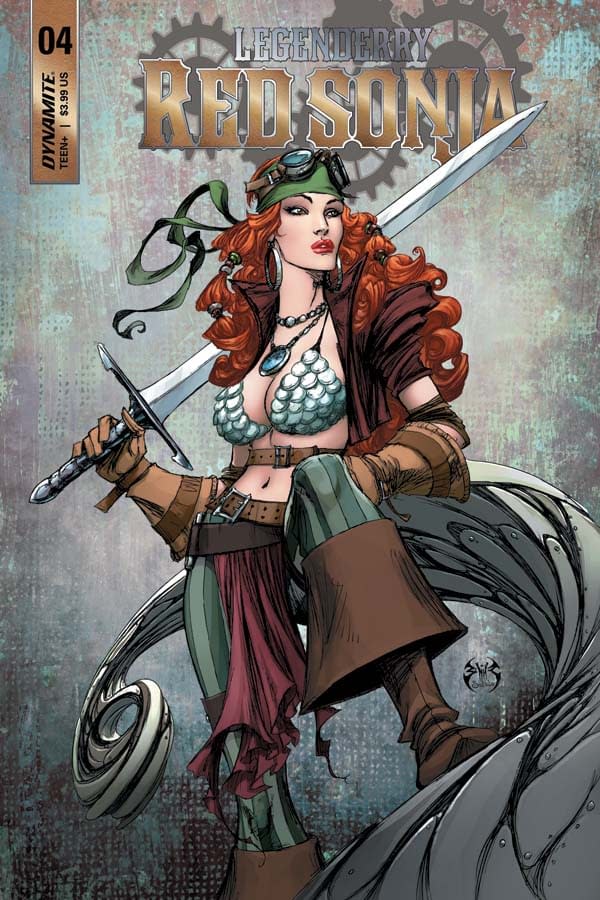 RED SONJA #17
Cover A: Mike McKone | Cover B: Tula Lotay | Cover C: Jordan Gunderson | Cover D: Cosplay Cover | Cover E Subscription: Anthony Marques | Writer: Amy Chu, Erik Burnham | Art: Carlos Gomez
Following the defeat of Kulan Gath, Sonja discovers her trusty sword has a secret history as the legendary Blade of Skath and faces a decision: does she keep her steel, or return it to its rightful Cimmerian owner?
SHEENA #9
Cover A: Maria Sanapo | Cover B: Diego Galindo | Cover C: Daniel HDR | Cover D: Cosplay Cover | Writer: Marguerite Bennett, Christina Trujillo | Art: Maria Sanapo
The stakes have never been higher for Sheena! Surrounded by enemies and monsters with no escape in sight, she must use all her cunning to protect her friends, but Sheena is unaware of the even greater threat now looming, about to strike!
XENA #4
Cover A: Ig Guara | Cover B: Vincente Cifuentes | Writer: Meredith Finch | Art: Vicente Cifuentes
Gabrielle's capture forces Xena to delve into the shady underbelly of Athens in search of clues. Dark forces stalk the warrior princess, intent upon revenge and captivity results in an unexpected discovery for Gabrielle. Redemption wears many faces in this city of gods.
---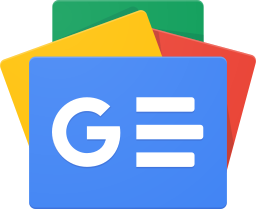 Stay up-to-date and support the site by following Bleeding Cool on Google News today!