Posted in: Comics | Tagged: canada, Comics, marvel
---
Top Five Most Destroyed Canadian Cities In The Marvel Universe
Evan Annett writes for Bleeding Cool;
Marvel's Fear Itself event destroyed a lot of things — dignity, good taste, Paris — but it also laid down a lot of gruelling punishment on Canada. From Alpha Flight #1, where the hammer-wielding armies lay siege to British Columbia, to Fear Itself #4, where the terror of a little boy in Salmon Arm, B.C., gives the Serpent the last morsel of fear he needs to take over the world, Canadians of the Marvel U had a lot to fear from Fear Itself. And while the main event is finished, the mass destruction of Canada keeps on coming, as I blogged about last week in my review of Alpha Flight #7. (I won't spoil anything here, but let's just say a very famous Canadian landmark gets its Roland Emmerich moment.)
It's had me thinking lately about which Canadian cities take the most abuse in the Marvel U. If you're wondering whether supervillains have blown up your hometown lately, go check out my Google map of the real-world Canadian locations used in Alpha Flight comics. For now, here are the highlights.
5. Calgary
It was the first Canadian city Alpha Flight ever trashed, and it wouldn't be the last.
The team's debut in Uncanny X-Men #120-121 brought the team to Calgary in pursuit of the X-Men, where a battle between Shaman and Storm brought a destructive blizzard down on the city (ruining John Byrne's fancy dinner in the process). At least Alpha Flight and the X-Men's showdown at the Calgary Stampede grounds didn't leave a lot of property damage, mainly because it was the off-season and no one was there.
The city would take a few more minor poundings over the years, from Alpha Flight #47, when Heather Hudson has to fend off an invasion of alien plant spores in her home suburb of Haysboro, to Alpha Flight #68, when Sasquatch falls out of a plane and crashes through the roof of the Calgary Tower. But Calgary gets the lowest ranking on this list because, though it gets trashed pretty regularly, none of the battles there really result in loss of life. Who would dare spill blood in John Byrne's hometown, after all?

4. St. John's
During Fear Itself, the hammer-wielding, possessed Attuma was a busy boy. Not only did he level Canada's West Coast (more on that later), but he tore up the East Coast too. Not that we get to see this in the Alpha Flight book. No, instead we had to find this out in Fear Itself: The Home Front #3-5, where Speedball and Attuma brawl in Newfoundland before Attuma ultimately floods and destroys St. John's.
I'll let Newfoundlanders decide which is more embarrassing: The fact that their city was destroyed in the second-tier tie-in book, or the fact that its defence rested in the hands of Speedball.
3. Toronto
Soon after making Toronto Alpha Flight's new base of operations in the early 90s, Fabian Nicieza turned the city into a magnet for trouble — dangerous trouble — in the Marvel U.
Alpha Flight #97 shows the cosmic superheroine Her crashing through the roof of the Eaton Centre, with an invasion force of the alien Consortium not far behind. After Heather Hudson refuses to hand her over, the Consortium launches a lethal air assault on the city, and it takes three issues — and the combined forces of Alpha Flight, the Avengers and Galactus — to fight them off. Alpha Flight #100 leaves the downtown core a smouldering pile of rubble, and to add insult to injury, the scenes of the destroyed city include a burning ruin of Toronto's very real, very well respected Silver Snail Comics.
Toronto would serve as the longest-running home base of Alpha Flight's original run, so naturally, many windows were smashed and buildings destroyed in the issues that followed. But the city as a whole wouldn't take another truly destructive pounding until Michael Avon Oeming's Omega Flight miniseries, where the Wrecking Crew (aided by the Great Beasts) utterly demolish the Royal Ontario Museum in a battle with Omega Flight and, for some reason, Beta Ray Bill. I would have thought that, if you're going to fight at the ROM, you'd want Rom: Spaceknight on your side.
2. Vancouver
Let me list the indignities Marvel U Vancouverites have endured:
Alpha Flight #28-29 (Vol. 1): The Hulk, teleported to Vancouver after the events of Secret Wars II, smashes puny humans and their puny city. (His words, not mine.)
Alpha Flight #43 (vol. 1): A team of Sentinels, pursuing the mutant supervillain Mesmero, attacks the Expo 86 fairgrounds and battles with Alpha Flight. During the attack, Mesmero orders a brainwashed hostage to jump of a ledge, killing her.
Alpha Flight #1 (Vol. 4): Attuma and an army of Atlanteans attacks Vancouver, flooding it and forcing an evacuation of the downtown.
I'm not holding my breath for a miraculous restoration of Vancouver after Fear Itself, like when Odin magically undid the destruction of Paris in Fear Itself #7.3. Though given the widespread flooding, I'm guessing Vancouverites are holding their breath for as long as they can.
1. Edmonton
Alpha Flight hasn't made a lot of visits to the City of Champions, but when they do go there, people always die.
First, in 1985, John Byrne brought Alpha Flight to the West Edmonton Mall for a destructive slobberknocker of a fight with Omega Flight that left one of Flashback's future duplicates dead. Then, years later, writer James Hudnall brought the team back to the mall in Alpha Flight #69 for a battle with China Force that completely ruined the water park.
But Hudnall's four-story arc Wrath of the Dreamqueen, running from issues 67 to 70, puts Edmonton through the wringer, and may be one of the most gruesome things I've ever read in an Alpha Flight comic. The Dreamqueen makes Edmonton her base of operations, uses her mind-control power to take over the city and send Edmontonians on a citywide killing spree. We see a father murder his children with a shotgun, motorists running people over thinking they're riding bumper cars at the fair, average citizens lynching each other and hanging them from street signs. It practically crosses over into M. Night Shyamalan's The Happening territory: There's even a scene where a man is running people over on his lawn with a lawnmower, just like in that movie.
On the positive side, the mayor of Edmonton gives Alpha Flight a reward for saving them from the Dreamqueen: An abandoned utilities building that becomes the team's base for the next two dozen issues or so. Personally, if I were mayor of a city that had just been saved from a murderous demon, I'd find some more generous way to thank them, but hey: Fixing the mall isn't going to pay for itself.
---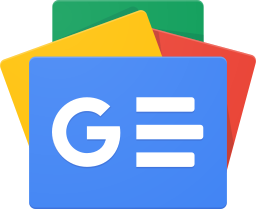 Stay up-to-date and support the site by following Bleeding Cool on Google News today!