Five Theories About Batman: Damned #1 – Enchantress, Suicide Squad, the Joker and Batpenis
Okay, let's talk about the actual comic. Batman: Damned #1 by Brian Azzarello and Lee Bermejo, published this week, gone to second printing.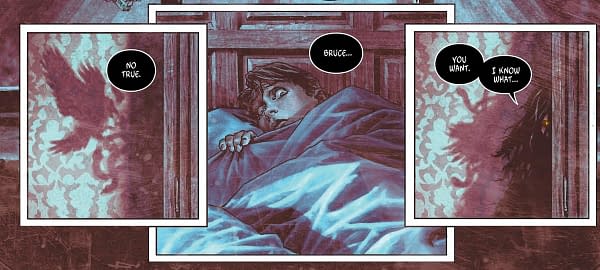 So. So that is meant to be the Enchantress, resembling the Suicide Squad movie version. I dunno, I still prefer Demonic Homestuck Girl. Is she inserting herself into Bruce's memories or is he now remembering her being in his life? Did the Enchantress curse Bruce to become Batman, and that by making a deal with Enchantress to "no longer be afraid"?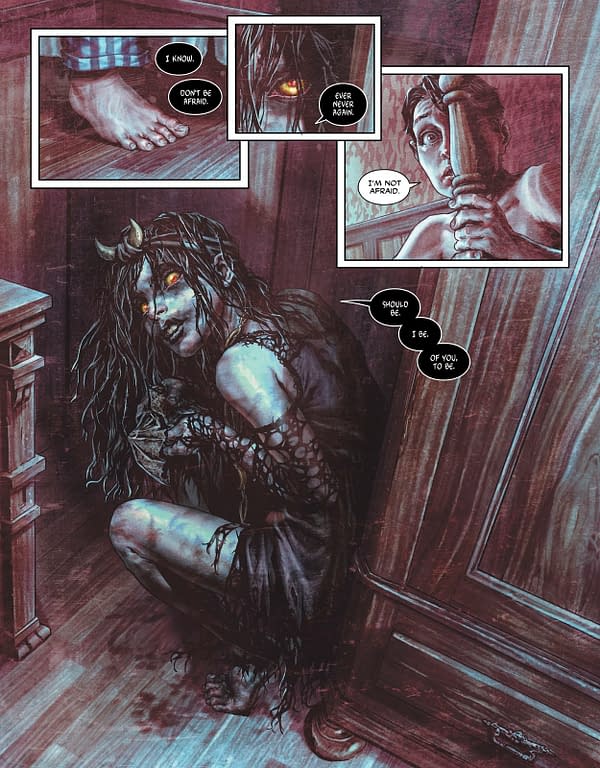 So the death of his parents is directly Bruce's fault after all?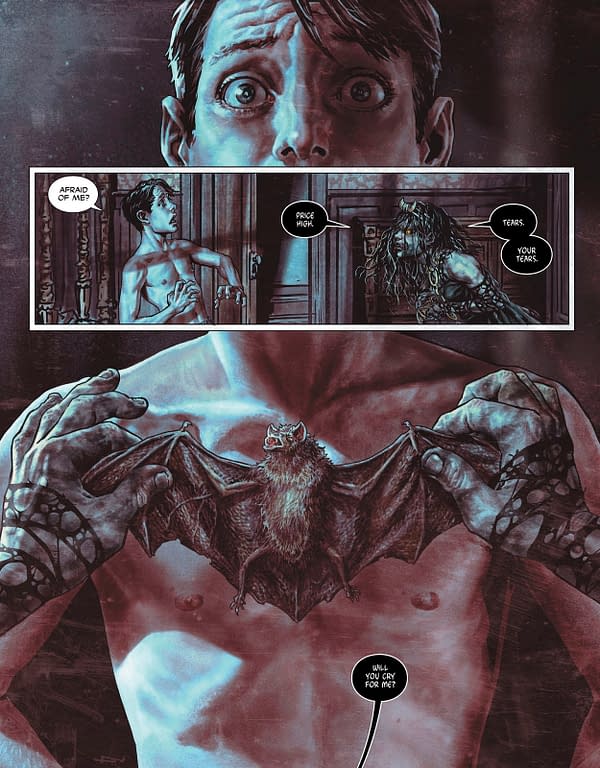 The Joker – will he be the son of Thomas Wayne and the 'other woman'? Give Bruce Wayne another brother – or at least, half-brother?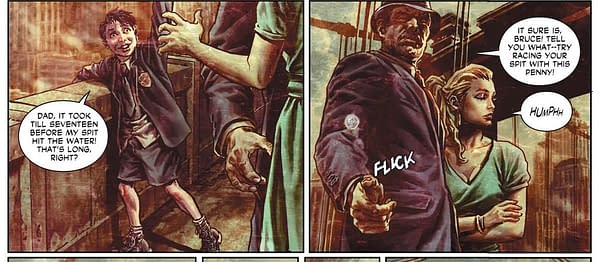 The Joker is dead – but the movie version of The Enchantress may be able to bring him back to life? Is that a reference to the final image, the Joker reborn from the dead – because the Batman needs a Joker?
And the big one – will all of this be shoved into DC Comics Continuity in months to come – as we still believe that Brian Azzarello will be taking over the Suicide Squad monthly comic in 2019. Will his Enchantress be this Enchantress, the one from Batman: Damned and bringing all the continuity with her?
That's pretty much what happened with The Killing Joke, a volume that Batman: Damned referenced right from page one. Okay, page two.
And, okay, go on them, as for the news that the second printing of Batman: Damned won't have an appearance of Little Bruce, it may be worth pointing out that wordless advance copies were distributed widely, and DC publisher Dan DiDio pored over every panel in this edition. This isn't something that was slipped through editorial, this was something seen and approved by the most senior publishers in the company.
Which means the decision must have come from above, maybe someone who wasn't around when the book was previewed … Pamela?
Any more theories to add?