Posted in: Comics | Tagged: comic con, florida
---
Florida Returned to Comic Cons (And Similar) This Week
July 10th sees the sizeable Tamba Bay Comic Convention run from July 10th to the 12th because, well, it's Florida. But they have been beaten to it.
Yesterday Sunday, June 14th, saw the Orlando Area Toy Collectors Summer Pop-Up Show in Apopka, Florida (a town with nominative determinism to host pop up shows) from Florida Toy Shows Expos. As they stated;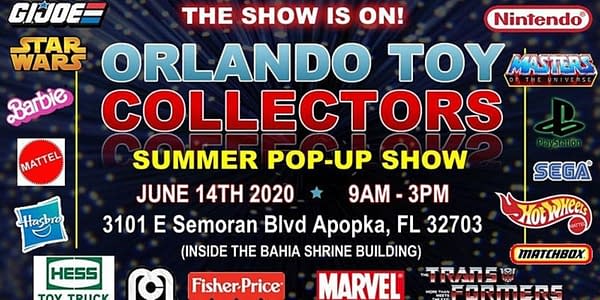 TOY SHOW IS ON! – NOT CANCELLED OR POSTPONED
Vintage & Modern Toys, Hot Wheels, Retro Gaming, Comics, Artwork & More Pop Culture Goodness!
Blogger Tom Croom popped along and shared his observations.
I asked the third staffer, the one not taking cash or passing out wristbands, if any safety measures were in place for the event citing specifics: face masks? Sanitation stations? He began to explain to me that the walkways in the room were set so that attendees could "only walk north." I assumed he was being sarcastic, but I asked just in case, "So the walkways are set for one way?" "No," he replied. "I was just kidding." He then explained that they expected attendees to just manage themselves and stay distanced from each other. I shrugged and walked in and immediately wondered HOW everyone was supposed to do that.

There was no apparent capacity limit. No one was managing the number of people inside. Just crowds of attendees on top of each other and, as you can see in the photos, only about 20% of them are wearing masks.
He also points out that next weekend has two similar events like this slated to happen, Hero Hype Tampa…

#herohypetampa is next Saturday June 20th at the Holiday Inn Tampa Westshore hotel 10am-7pm, come join us for gaming, comics, anime, cosplay, vendors and more. Tickets online are on sale until June 17th (deadline) at 11pm, tickets will still be sold at the door day of the event! www.herohype.com/tickets.html
…and Orlando AnimeDay. Who actually have some isolation guidance.

*Follow and adhere to the latest orange county health and safety guidelines for covid 19 involving social gatherings
*The Hotel will provide sanitizing stations throughout the facility
*The Hotel will clean the public bathrooms on a frequent basis
*Animeday will have signs throughout to ensure proper distancing
*Animeday will have a set amount of attendees entering marketplace at a time
*Animeday will change the marketplace layout to accommodate the safety guidelines
*Animeday will also update both the event room and video games room layouts as well as providing sanitary measures for things like game controllers
*All staff and vendors will be wearing personal protective equipment throughout the day

Because of the new normal we understand attendance will be lower than previous shows. We also understand that some amount of socializing can be important so we want to go ahead with a smaller show and take proper health precautions.
Maybe future shows can live and learn. Or, at least, learn.
---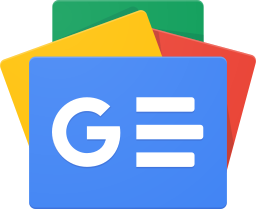 Stay up-to-date and support the site by following Bleeding Cool on Google News today!