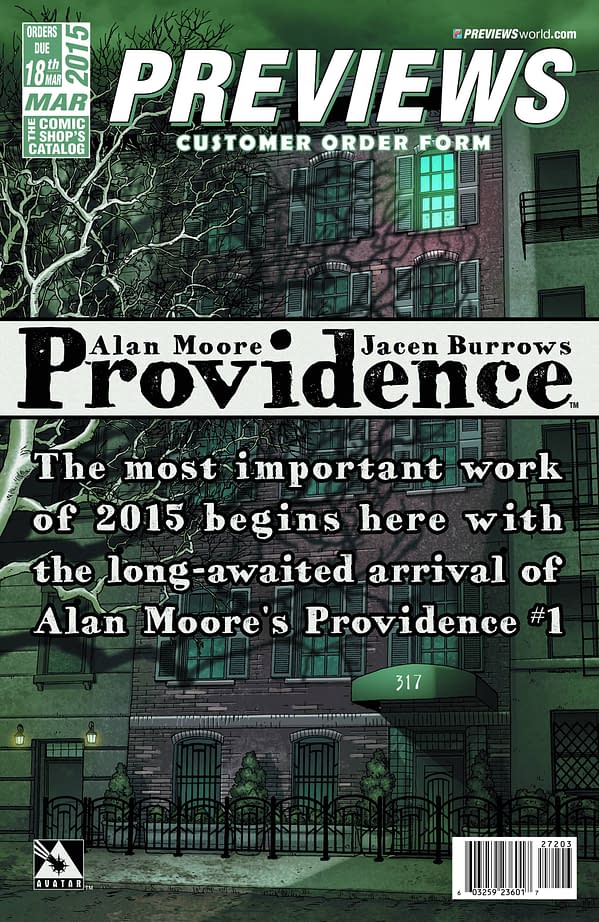 Alan Moore and Jacen Burrows' new monthly comic book Providence takes the front of the Previews order form for next month, for comics shipping in May…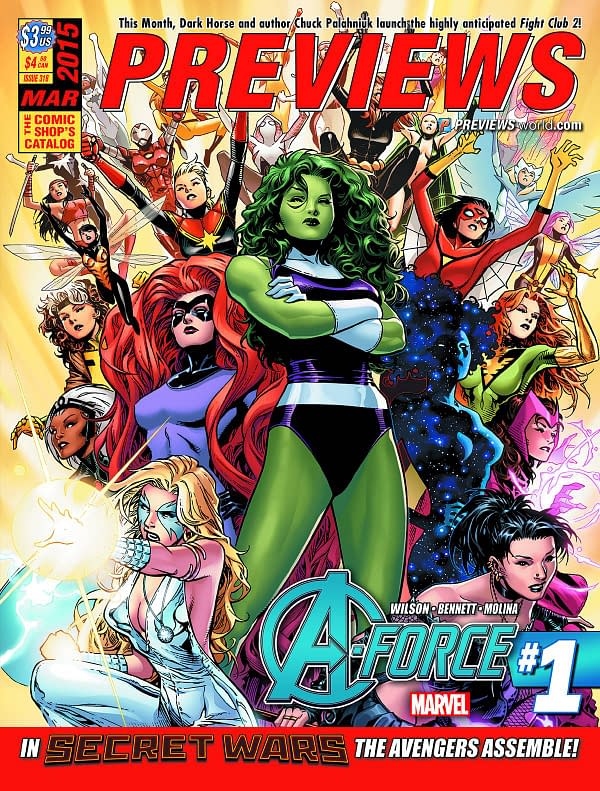 But of the front cover of Previews, it's Marvel's A-Force, with a note for Dark Horse's Fight Club 2.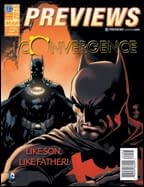 While, for the back page, DC comics push their Convergence series. And for Marvel's internal Previews pullout, it's still all about Secret Wars….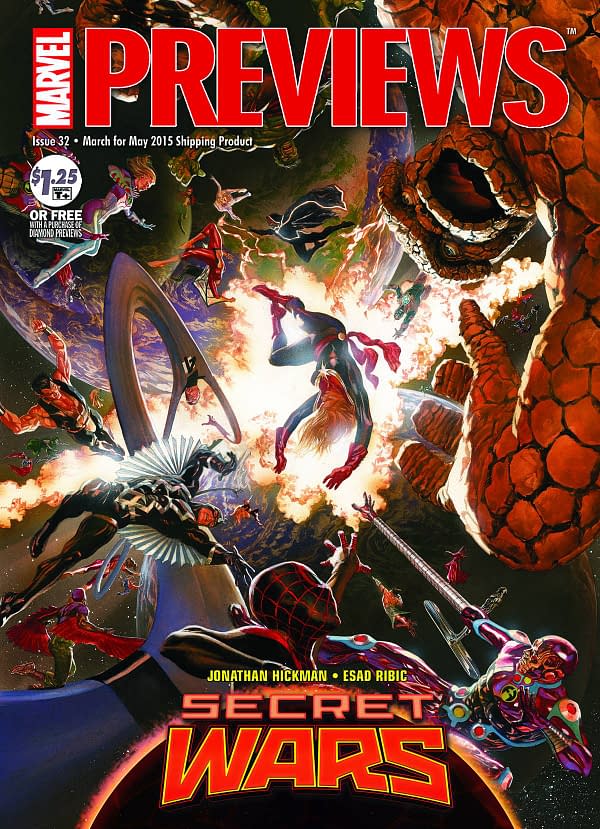 This edition of Previews should be in stores in a couple of weeks.
Enjoyed this article? Share it!