Whatever Happened to Frank Cho's Harley Quinn #63 Cover
Frank Cho has been doing a lot more painting of late.
Which is why he approached his latest Harley Quinn cover for the Year of The Villain cardstock $4.99 variants. This is how the cover was solicited.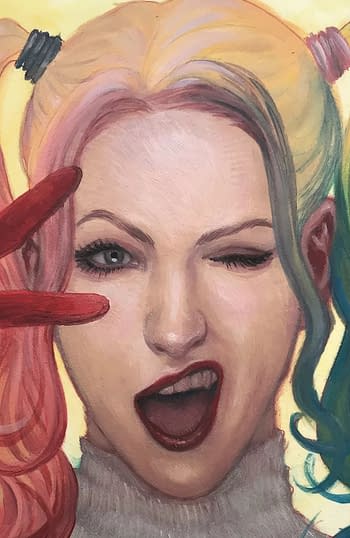 HARLEY QUINN #63
written by SAM HUMPHRIES
art by OTTO SCHMIDT
cover by GUILLEM MARCH
variant cover by FRANK CHO
The final trials of Harley Quinn have begun…and the stakes have never been higher! Will Harley succeed in becoming the Angel of Retribution? Or will she fall short, only to suffer the same fate as all those before her?
Plus, a mysterious new comic by M. Clatterbuck appears…in which Lex Luthor makes Harley an exciting offer!
ON SALE 07.03.19
$3.99 US | 32 PAGES
CARD STOCK VARIANT COVER $4.99
FC | RATED T+
But because it was an oil painting, Frank just couldn't leave it alone. And he kept tweaking.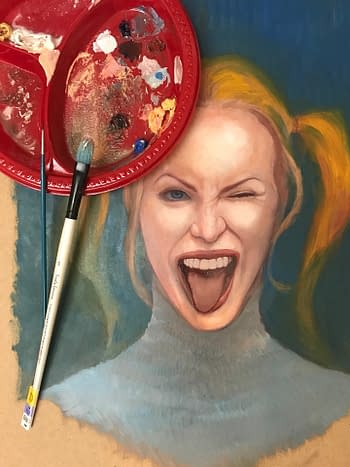 And tweaking.
And tweaking.
And twerking – sorry, wrong image. That's from Harley Quinn #65.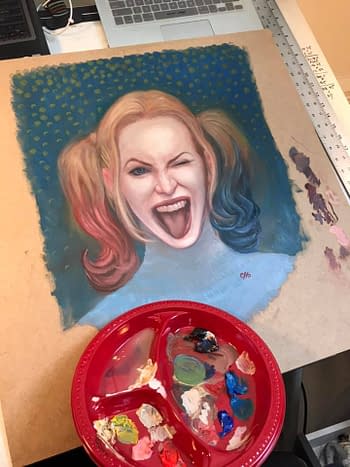 And tweaking (that's better).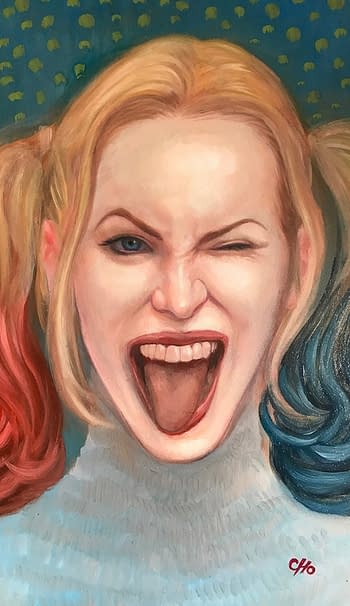 And you can watch a process video here.
But this is what was published…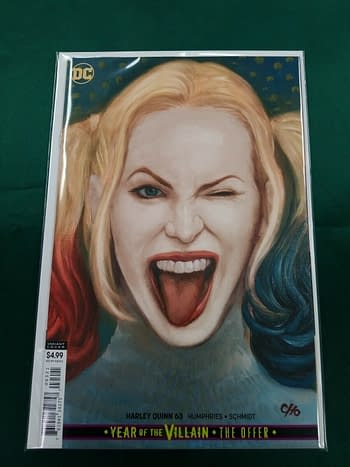 Bleaching out the details from her face – quite literally. Frank Cho explained,
Got my Harley #63 advance copies from DC. They decided, with my permission, to lighten her skin tone to make it more chalk white in productions. Hmmm. I might have made a bad call.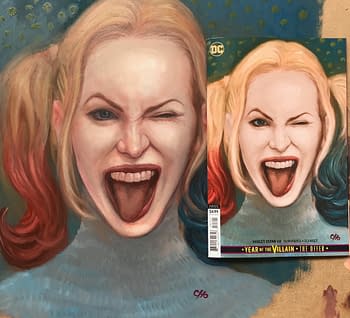 He's back to pencils and inks for upcoming Harley Quinns though… #65 above, and #66 below…