Frankensteining Marvel Comics September 2019 Solicitations – Star Wars: Rey, King Thor and New Mutants
We've stitched together what we could find of Marvel Comics' plans for May 2019, titles ahead of this week's solicitations… take a little look at what's coming.
Star Wars: Age Of Resistance: Rey #1 by Tom Taylor and Ramon Rosanas in September, a story set with Chewbacca as they were on their way to meet Luke Skywalker for the first and last time.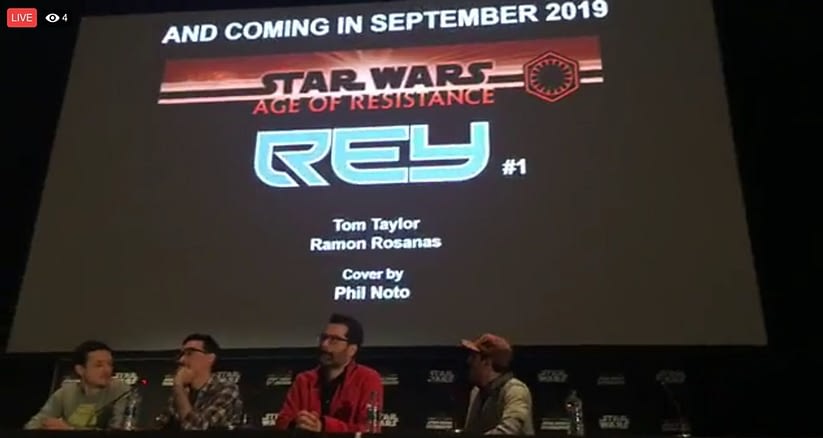 AVENGERS #24
JASON AARON (W) • STEFANO CASELLI (A/C)
THE CHALLENGE OF THE GHOST RIDERS!
If the Avengers thought one Ghost Rider was tough to deal with, wait'll they see how many Spirits of Vengeance have just been unleashed by the King of Hell, Johnny Blaze! Including the craziest, most powerful Rider of them all…That's right, it's the Avengers vs. Cosmic Ghost Rider!
32 PGS./RATED T+ …$3.99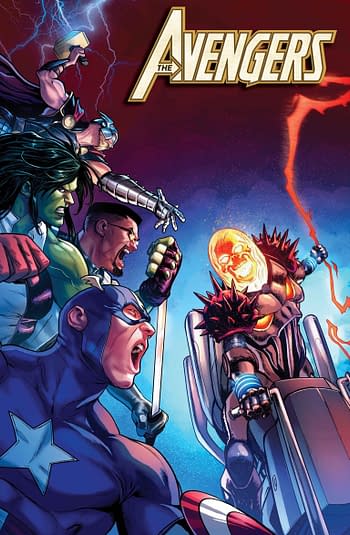 CRAZY #1
Gerry Duggan, Frank Tieri, Jon Adams . Don Simpson, Scott Koblish, John McCrea.
MARVEL'S GREATEST…ER…MOST DEMENTED COMIC MAGAZINE
OBNOXIO THE CLOWN is back and so is one of MARVEL'S most hilarious titles thanks to a momentary lapse in sanity on the part of a few over-worked editors and a gang of writers and artists ready to take advantage of it. No super hero is safe! No comic book event is sacred! Will the Marvel Universe ever be the same? Will we want it to?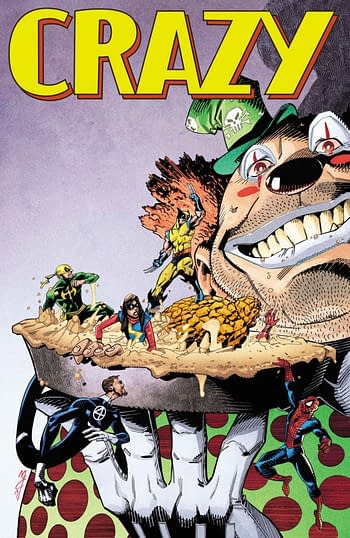 STRIKEFORCE #1 written by Tini Howard, art by German Peralta, cover by Andrea Sorrentino
Doing the dirty jobs the Avengers and other Marvel heroes can't do!
Angela, Blade, Spider-Woman, Wiccan, the Winter Soldier, Monica Rambeau, and Daimon Hellstrom join forces for a monsterrific bloodbath from the dark mind of rising star Tini Howard. Prepare for a tale from the underside of the Marvel Universe in STRIKEFORCE!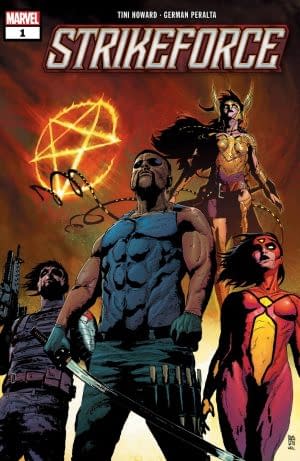 AVENGERS: LOKI UNLEASHED! #1
Written by ROGER STERN
Art by RON LIM
Cover by PATCH ZIRCHER
The Siege of Avengers Mansion is over, and the Avengers are battered and in disarray. It's the worst time of all for Loki to discover a new source of mystic energies – one that connects to another classic villain and that will have dire consequences for all of reality unless those Avengers who remain standing are able to intercede!
Don't miss this 80th Anniversary Special, coming to comic shops this September!
TONY STARK: IRON MAN #16
DAN SLOTT & JIM ZUB (W)
VALERIO SCHITI (A)
COVER BY ALEXANDER LOZANO
"THE ULTRON AGENDA" STARTS HERE!
Watch out, Iron Man! The Robot Uprising of the Marvel Universe has begun! But it's NOT Ultron leading the charge… it's Machine Man?! The A.I.'s are on the attack – and they might be in the right. Battle lines are being drawn, and it's time for Tony Stark, Jocasta, Andy Bhang and the rest of the cast to pick sides.
32 PGS./RATED T+ …$3.99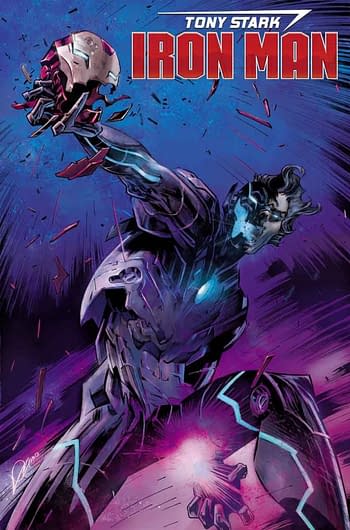 GHOST SPIDER ANNUAL #1: GHOST-SPIDER VS. ARCADE
Written by VITA AYALA
Art by PERE PEREZ
MOON KNIGHT ANNUAL #1: MOON KNIGHT VS. KANG
Written by CULLEN BUNN
Art by IBRAHIM MOUSTAFA
WOLVERINE ANNUAL #1: WOLVERINE VS. MORGAN LE FAY
Written by JODY HOUSER
Art by TBD
MILES MORALES: SPIDER-MAN #10 WRITTEN BY SALADIN AHMED, ART BY JAVIER GARRÓN, COVER BY MAHMUD ASRAR
It's Miles' 250th solo issue! And just in time for the legacy number milestone, it's Miles' Birthday!
The Ultimate Universe comes back to haunt Miles… Who is Ultimatum and how does he have the Ultimate Green Goblin in his thrall?!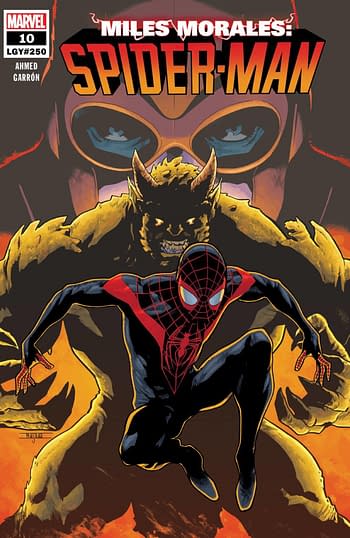 THE WEB OF BLACK WIDOW #1 WRITTEN BY JODY HOUSER, ART BY STEPHEN MOONEY, COVER BY JUNGGEUN YOON
One of Marvel Comics' greatest heroes, the deadliest spy in the Marvel Universe, and a former leader of the Avengers, Natasha Romanoff stars in THE WEB OF BLACK WIDOW!
A great introduction to new readers and a thrilling confirmation to fans in the know why Black Widow is one of Earth's Mightiest Heroes, the new series finds a mysterious figure exploiting the hero's past. And in response, the Widow may have to go off the grid.
Who can she trust in this web of deceit? And more importantly—can her friends trust her?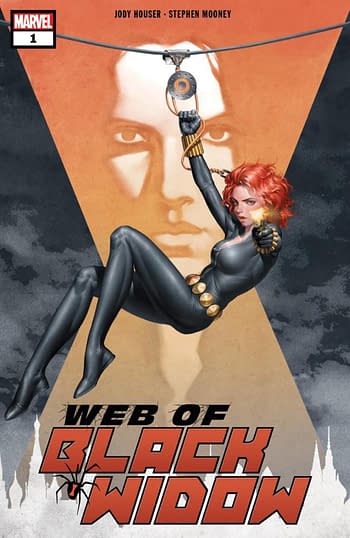 GUARDIANS OF THE GALAXY: THE PRODIGAL SUN #1
PETER DAVID (W)
FRANCESCO MANNA (A)
COVER BY PHILIP TAN
CHAPTER 3 OF 3
PRODIGAL finally returns home, only to find the situation is far worse than he's left it. His father is dead, Prodigal is an outlaw, and the Guardians of the Galaxy are covering the back of Prodigal's greatest enemy: his own brother. The conclusion to the Prodigal Sun trilogy.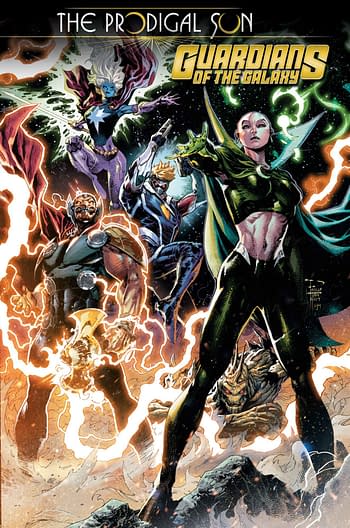 NEW MUTANTS: WAR CHILDREN #1
Writer: Chris Claremont
Art: Bill Sienkiewicz
Cover: Bill Sienkiewicz
STRONG AND FREE! Don't miss this momentous event as legendary creators CHRIS CLAREMONT and BILL SIENKIEWICZ reunite with Magik, Wolfsbane, Cannonball, Cypher, Mirage, Karma, and Sunspot to share this never before told story of the New Mutants' past! When Warlock experiences a nightmare, he begins going haywire, and it's up to his friends to save him! But as Warlock grows more frenzied, they should be worrying about being able to save themselves…and doubly so when Magik's inner demon, Darkchylde, threatens to break free! Also, a special guest appearance by none other than Kitty Pryde!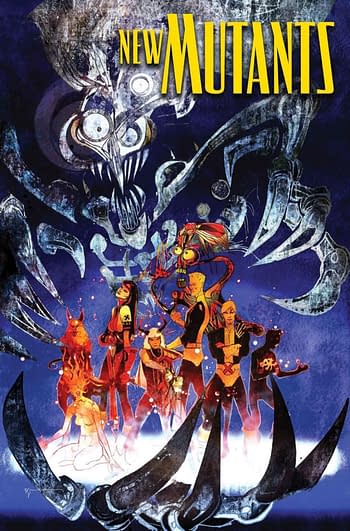 KING THOR #1 (OF 4)
JASON AARON (W) • ESAD RIBIC (A/C)
SUPERSTARS JASON AARON & ESAD RIBIC CONCLUDE THEIR EPIC THOR STORY!
The creators of the legendary THOR: GOD OF THUNDER series that kicked off one of the most epic runs in Marvel history are back together for one last ride with the almighty Lord of Asgard! Seven years ago, Jason and Esad introduced the Thor of the far future, All-Father of a broken realm and a dying universe, as he stood in battle against the Butcher of Gods, wielder of All-Black the Necrosword. Now that nefarious blade has returned, in the hands of Thor's all-time greatest enemy – his brother, Loki – for one final, cataclysmic showdown. Behold the book no comics fan should miss – the celebration of the end of a truly Marvelous era.
32 PGS./RATED T+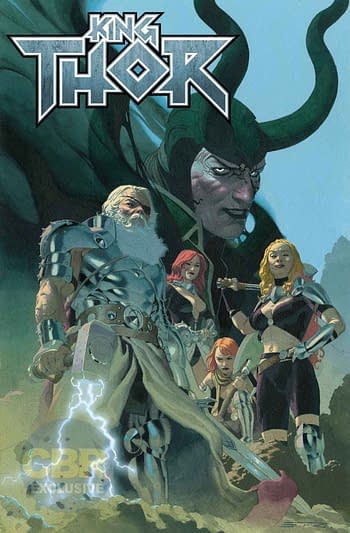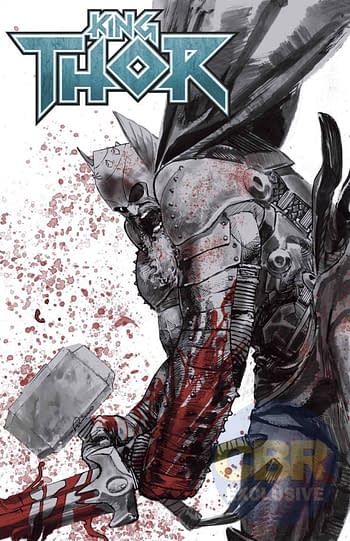 STAR WARS: JEDI FALLEN ORDER – DARK TEMPLE #1 WRITTEN BY MATTHEW ROSENBERG, ART BY PAOLO VILLANELLI, COVER BY MARCO CHECCHETTO
Leading into the upcoming third-person action-adventure Star Wars title from Lucasfilm and Respawn Entertainment, Jedi – Fallen Order, this is STAR WARS: JEDI FALLEN ORDER – DARK TEMPLE #1!
In the Glory Days of the Republic, the Jedi Council has sent a Jedi Master and his Padawan to a remote planet to oversee the peaceful excavation of a mysterious temple that has been uncovered…but they will come to find that what surrounds the temple may be even more dangerous than the mysteries within it.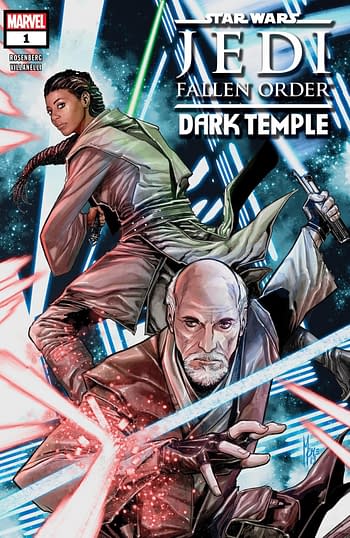 BLACK PANTHER AND THE AGENTS OF WAKANDA
Written by Jim Zub with art by Lan Medina,
The new ongoing series brings a squad first seen in the pages of Jason Aaron's AVENGERS (2018) into the spotlight—or, more appropriately, into the shadows.
An under-the-radar task force spearheaded by the King of Wakanda with the help of General Okoye, the Agents of Wakanda introduce their very own brand of covert operations as the Wasp, Ka-Zar, and Gorilla-Man come together to take on threats across realities…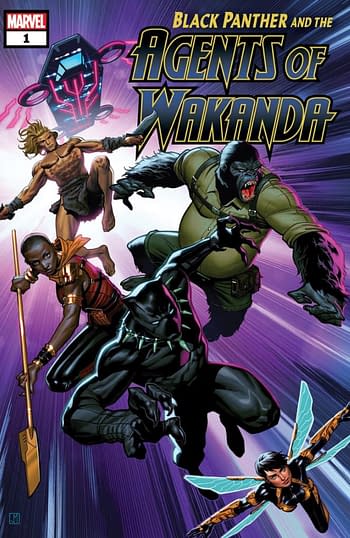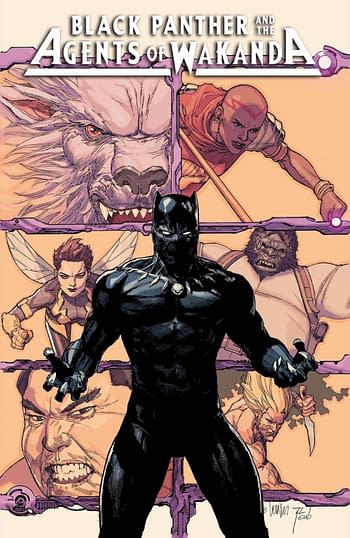 And a Spider-Man/Fantastic Four event…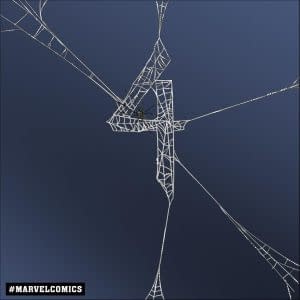 AMAZING SPIDER-MAN 29 BAGLEY IMMORTAL VARIANT
AMAZING SPIDER-MAN 30 TBD ARTIST IMMORTAL VARIANT
AVENGERS 24 TBD ARTIST IMMORTAL VARIANT
CAPTAIN AMERICA 14 ZIRCHER VARIANT
DAREDEVIL 11 TBD ARTIST IMMORTAL VARIANT
DOCTOR STRANGE 20 TBD ARTIST IMMORTAL VARIANT
FANTASTIC FOUR 14 INHYUK LEE IMMORTAL VARIANT
FANTASTIC FOUR 14 MCKONE IMMORTAL VARIANT
FANTASTIC FOUR 14 TBD ARTIST IMMORTAL VARIANT C
FANTASTIC FOUR 14 RANEY MR. FANTASTIC IMMORTAL WRAPAROUND VARIANT
FANTASTIC FOUR 14 BROWN IMMORTAL DOCTOR DOOM VARIANT
GUARDIANS OF THE GALAXY 9 SHALVEY IMMORTAL WRAPAROUND VARIANT
KING THOR 1 TBD ARTIST IMMORTAL VARIANT
MILES MORALES: SPIDER-MAN 10 LUPACCHINO WRAPAROUND VARIANT
MOON KNIGHT ANNUAL 1 FERRY IMMORTAL VARIANT
SAVAGE AVENGERS 5 SCHITI IMMORTAL WRAPAROUND VARIANT
SILVER SURFER: BLACK 4 TBD ARTIST IMMORTAL VARIANT
STRIKEFORCE 1 TBD ARTIST IMMORTAL VARIANT
THE PUNISHER 15 GUICE IMMORTAL VARIANT
TONY STARK: IRON MAN 16 TBD ARTIST IMMORTAL VARIANT
VALKYRIE 3 TBD ARTIST IMMORTAL VARIANT
VENOM 18 SLINEY IMMORTAL VARIANT