Free Comic Book Day, May 5th 2018, All Across London
Man… if I got to Portsmouth Comic Con on May 5th — what will I be leaving behind in the capital? This is how London is celebrating Free Comic Book Day 2018.
Orbital Comics
Giving away comics to everyone who gets in line.
Free 2000AD Regened All-Ages title, with signing from noon with 2000AD creators Matt Smith, Alec Worley, Colin Bell, Tanya Roberts, Ned Hartley, Neil Googe, Pye Parr, INDIO, Owen Michael Johnson and editor Keith Richardson.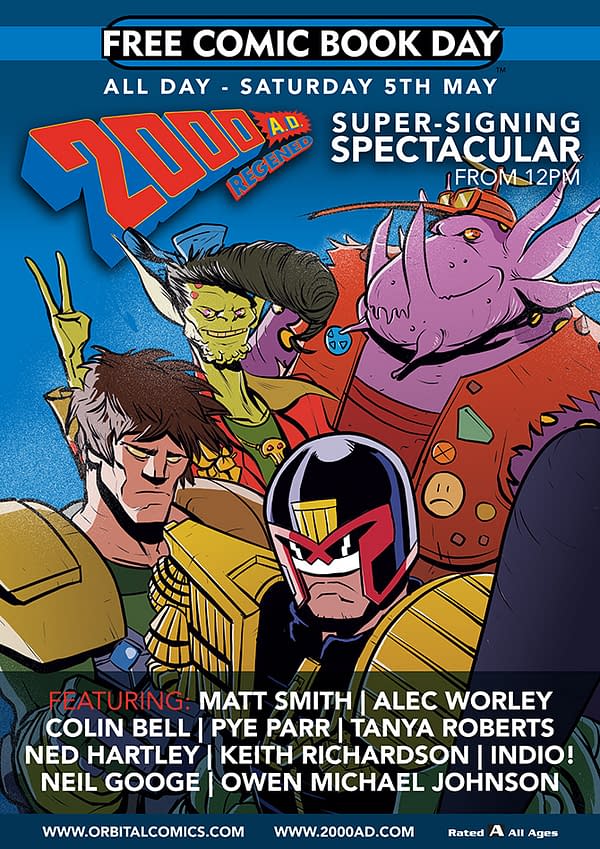 Giveaways at London libraries:
Hammersmith and Fulham: Askew Road, Shepherds Bush, Fulham and Hammersmith
Royal Borough of Kensington and Chelsea: Kensington Central, Notting Hill Gate, Kensal, Brompton, North Kensington and Chelsea
Westminster: Charing Cross, Church Street, Maida Vale, Marylebone, Paddington, Paddington Children's, Pimlico, St John's Wood, Queen's Park, Victoria and Mayfair
Gosh Comics
Opening half an hour early at 10am.
Five free comics per customer, downstairs.
Kids Drawing Workshop Table, where artists will join kids aged 8-12 at our drawing table with artists from the Flying Eye Books (Ben Newman and special guests), Bog Eyed Books and friends (Tor Freeman and Sarah Mcintyre) and Improper Books (Laura Trinder and friends). All kids participating will also get a grab-bag of FCBD titles.
Live painting in the shop windows with Dan White, Crom, Lord Hurk, Lizzy Stewart, Paul Shinn and Isabel Greenberg.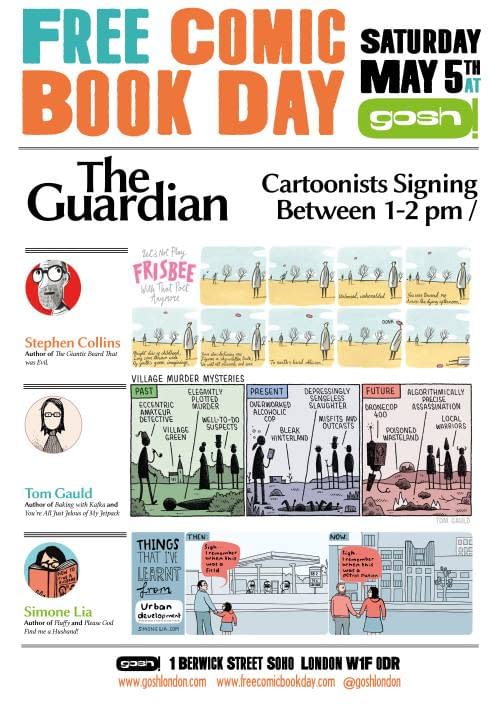 1-2pm Guardian Cartoonists Signing, with Stephen Collins, Tom Gauld, and Simone Lia.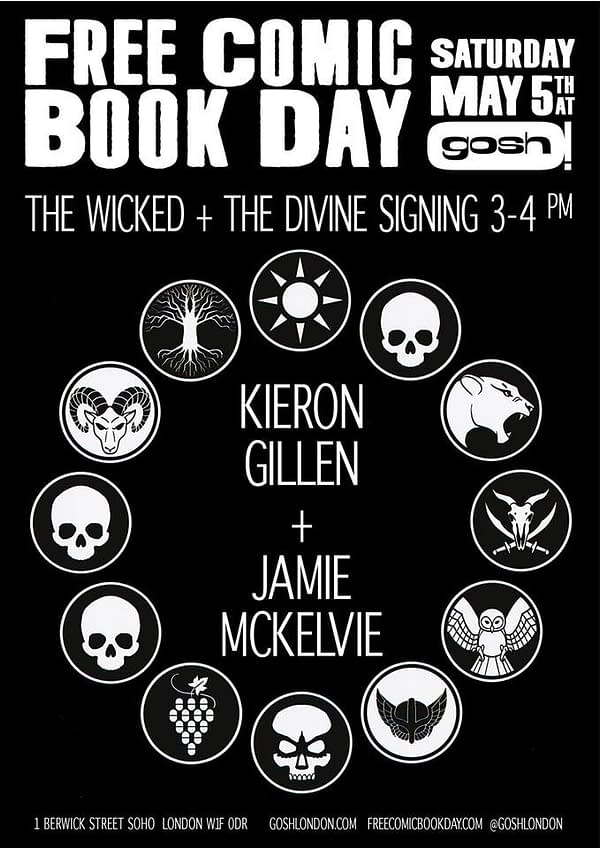 3-4pm The Wicked + The Divine signing with Kieron Gillen and Jamie McKelvie.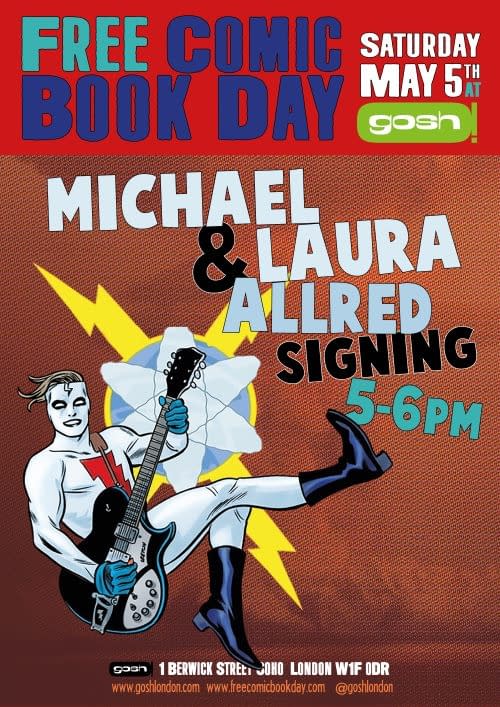 5-6pm Michael and Laura Allred signing.
Raygun Comics
Pick five free comics on the day
Come in any day before FCBD and get a flyer to qualify you for one of every free comic.
Guest artist Hamish Steele, author of the Pantheon and upcoming all-ages graphic novel DeadEndia, signing through the day.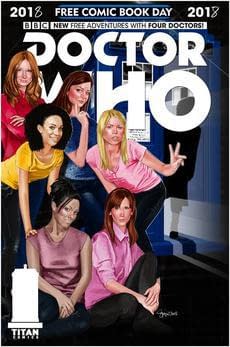 Forbidden Planet Megastore
One bag of free comics per customer.
The first 150 comic bags will contain an ashcan edition of Angelica from Simon Spurrier.
FREE copies of the first issue of the new magazine Comic Scene, while stocks last.
Forbidden Planet Exclusive variant of the Doctor Who title featuring the first comic appearance of the Thirteenth Doctor.
Doctor Who creators Rachael Stott, George Mann and cover artist Simon Myers chatting, sketching and signing from 1 – 2pm.
All comic back issue Grab-Bags will be Buy-One-Get-One-Free all day on both Saturday and Sunday.
Other participating comic stores include Forbidden Planet Croydon, A Place In Space Croydon, Piranha Browmley, Piranha Kingston, Calamity Comics Hatfield, MegaCity Comics of Camden, ComicBiz of North Finchley and probably others who haven't updated their websites yet.