Free Comic Book Day Begins…. #FCBD #FCBD2016
I remember when there were only two stores in the whole of the UK who did Free Comic Book Day. Now almost everyone does it.
And Forbidden Planet in Glasgow at 7.40am, people were already lining up. And outside Orbital Comics in London right now, an hour before opening… There are some comics you can only get in certain stores….
David Petersen has big plans…
And the guards are already out at Nostalgia And Comics in Birmingham….
I'm taking the kids out to Gosh Comics for their Artists Table. See you around London? It's free comic book day after all!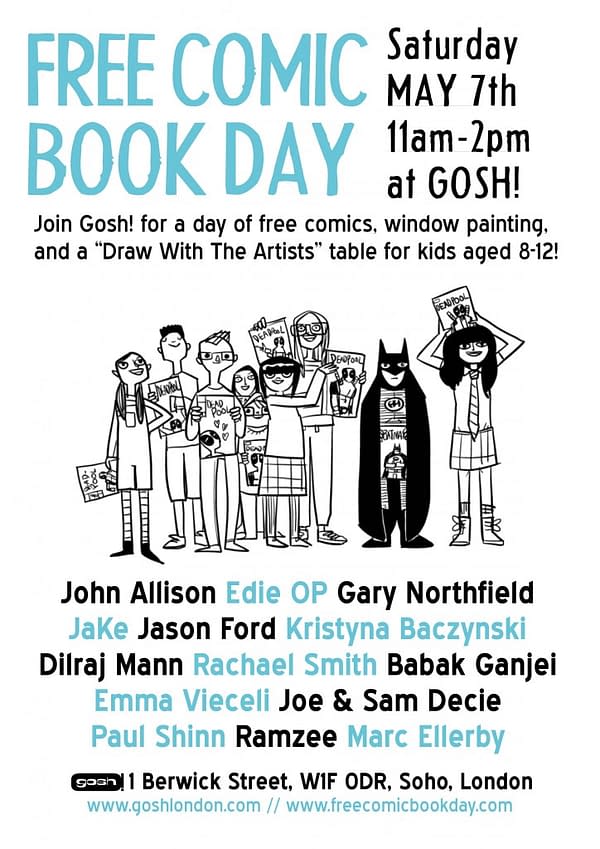 We'll be running coverage – and more free comics – through the day. We started with hundreds of free comics last night! Send in your own photos and reports to richjohnston@gmail.com