Posted in: Comics, Conventions, NYCC | Tagged: Comics, france, french, French comics, HRL, Josephine, NYCC
---
French Comics And Graphic Novels Highlighted At New York Comic Con 2017
Rosilyne Bean reporting from NYCC for Bleeding Cool: The French Comics Association held their 'French Comics Kiss Better' panel yesterday for NYCC at the New York Public Library. Five french artists took the stage to discuss their work and alert fans to upcoming titles. Penelope Bagieu is known for her graphic novel work Josephine, or more recently California Dreaming which tells the (mostly) true early biography of Cass Elliot from The Mamas & the Papas, also known as Mama Cass. Forthcoming from Bagieu is Brazen: Rebel Ladies who rocked the world. This title will be a collection about various inspiring female role models, both known and unknown. The author gently suggests that due to content, parents and librarians may want to target readers 13 and older. You can anticipate the release of this title in spring of 2018. Mathieu Lauffray is known for his work on Long John Silver, a pirate adventure story. His latest work is an adaptation on the Valerian series called Shingouzlooz Inc., with Wilfrid Lupano. Lauffray reflects on this latest project as a classic French piece, with a reflection on the current state of the world. He enjoys that the universe allows them to have a lot of creative freedom and the ability to play with time. Fabien Nury is the author of The Death of Stalin (Titan Comics). The movie adaptation of this graphic novel premiered at the Toronto International Film Festival this year and will be released in the UK later this month. IFC Films will be putting out the US release shortly after.
Nury explains that The Death of Stalin is the story of the true events, there is nothing invented in either the story or film. He says, "I couldn't invent anything crazier than what actually happened." He describes his work as a dark comedy or a noir with humor. The third volume of his other project Tyler Cross will be released next year. This series is described as noir crime that takes usual themes and distorts them to make them new.
Alexis Sentenac is the illustrator of Siberia 56, which was written by Christophe Bec. In their novel they tried to take a sci-fi landscape and create something different with it. There are three volumes, each with its own aroma. The first volume is dedicated to survival, the second is confinement, and the third is just an epic explosion of events. His next project Lowlifes is upcoming april 2018 from IDW. Zep, called so due to his love of Led Zeplin, is the author of A Story of Men. This book will be out in November from IDW. This will be the author's first realistic work, and it was a challenge for him to change his style and do more dramatic work. The story is about four guys who are former rock n roll band members. Right before they became famous the band split up. Now it is 18 years later and each person holds a part of secret as to why they split. The key elements of this story are friendship, fatherhood and how secrets affect you and your relationships.
---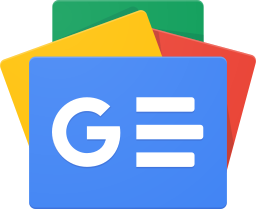 Stay up-to-date and support the site by following Bleeding Cool on Google News today!