Posted in: Comics | Tagged: ComicMix, gail simone, gerard way, Mine!, neil gaiman, planned parenthood, Planned Parenthood comic
---
Gail Simone, Neil Gaiman, Gerard Way Contribute To 'Mine!' Comic Collection Benefiting Planned Parenthood
Comic books have a long standing tradition of helping out those in need, and for sticking up for people everywhere. This year, ComicMix LLC is partnering up with the Planned Parenthood Federation of America to put together a graphic novel collection of short stories to both celebrate their centennial and to raise substantial funding for Planned Parenthood, a not-for-profit 501(c)(3) organization.
"Mine!" will feature stories and art from some of the best creators in comics: Gail Simone, Neil Gaiman, Gerard Way, and more. I even have a story in there as well! The stories will be about personal empowerment, superheroes, Greek mythology, and more! The book is going to be one of the highlights of this year, and will appeal to wide array of readers.
The Kickstarter is already over $7k, and early bird books are already out, but there are other rewards waiting for you to grab. There's still time to get in on the groundwork for this anthology, so don't delay! Planned Parenthood, and the millions of people they help each year, need every bit of help they can get. Please join us in making Mine! a comics collection where the proceeds go to Planned Parenthood. From stories about everyday people to fantastic adventures, Mine! celebrates and defends Planned Parenthood in a book that can live on in our homes, libraries and the halls of Congress.

Mine! features stories about trailblazing women like Margaret Sanger and Emma Goldman, civil rights leaders like Gloria Richardson, a person's first time going to a Planned Parenthood, debunking myths about sex, STI screenings, HIV/AIDS treatment and prevention, as well as fantastical stories with superheroes, Greek mythology, and a future both with and without Planned Parenthood. There is something for everyone in Mine

Here are just some of the creators you'll find in Mine!

Neil Gaiman
Gerard Way & Becky Cloonan
Corinna Bechko & Gabriel Hardman
Gabby Rivera & Brittney Williams
Gail Simone & Leonie O'Moore
G.D. Falksen & Marc Hempel
Andrew Aydin & Jamaica Dyer
John Ostrander & Mary Mitchell
Mike Gold & Mike Grell
Devin Grayson & Eugenia Koumaki
Barbara Kesel & Tony Fleecs
Trina Robbins & Richard Case
Yuri Lowenthal & Mark Sexton
Michael Moreci & Danny Luckert
Frank Conniff & Marguerite Dabaie
Josh Trujillo & Maia Kobabe
Mark Waid & John Broglia
Paul Levitz & Joe Staton
Glenn Greenberg & Nick Guarracino
Amber Benson, Sarah Kuhn & Sina Grace
Rachel Pollack & Fyodor Pavlov
Stuart Moore & June Brigman
Tee Franklin & Fabian Lelay
Yona Harvey & Alitha E. Martinez
Matt Miner & Eryk Donovan
Mara Wilson & Rebekah Isaacs
Mags Visaggio & Bryan Talbot
Louise Simonson & Tommy Lee Edwards
Ann Nocenti & Natacha Bustos
Mindy Newell & Andrea Shockling
Martha Thomases & Bob Camp
Jody Houser & Sean Von Gorman
Aria Baci & Marian Churchland
Keith DeCandido & Tom Daly
Leah Garrett, Barbara Haspiel, & Dean Haspiel
October Crifasi, James Romberger, & Marguerite Van Cook
Casey Gilly & Jen Hickman
Vito Delsante & Cara McGee
Dave Kelly & Lara Antal
Jamal Igle & Catrina Brighton
Sarah Winifred Searle
Eric Palicki
Denny O'Neil
Sonya Saturday
Cecil Castellucci
Shannon Wheeler
Howard Cruse
Alexa Cassaro
Stevie WIlson
Kelly Fernandez
Soo Lee
Madeline Zuluaga
---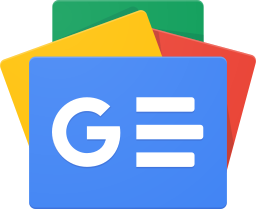 Stay up-to-date and support the site by following Bleeding Cool on Google News today!