Game On is a new comic book and gaming store opening on Monday in Naranja, Florida. And while Free Comic Book Day is not for a week, they will be giving away free comics to every visitor on opening day. They describe themselves, thus:
We are a mom and pop Video Game and Comic Shop. We may not be Gamestop but you will get great service every time you walk through our doors. We are a family run business that pride ourselves on giving great customer service and great products. We stand behind our Products and work very hard to build the best Hybrid Video Game-Comic Shop for our Clients.
Formerly Williams Paving Company, Game On is located on 27389 S Dixie Highway, Naranja, Florida, why not pop by on Monday and share your first impressions of the place.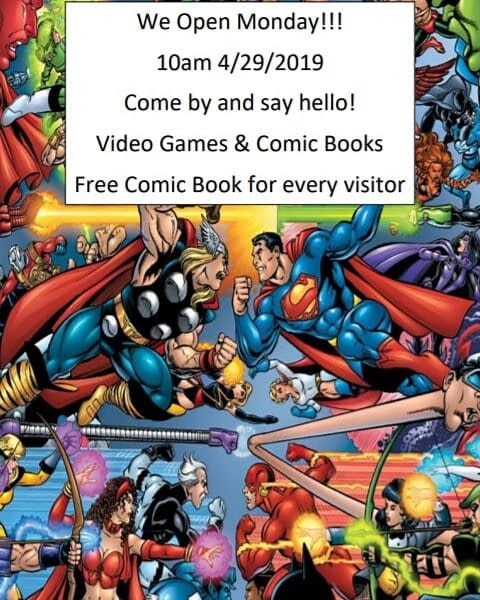 Bleeding Cool tries to mark the passing of comics stores as well as their opening. Existing fanbases are likely to make the former more well known, but please let us know if a comic store is opening or closing in your neighbourhood. Just e-mail richjohnston@bleedingcool.com.
Enjoyed this article? Share it!