Posted in: Comics | Tagged: Comics, dc, entertainment, gendercrunching, marvel
---
Gendercrunching April 2016 – Boom! Studios Close To 40% Female Creator Mark
Gendercrunching April 2016
By Tim Hanley
It was a relatively strong month for female creators at the Big Two, with Marvel staying fairly steady with their record setting March total and DC posting a sizeable gain. We also begin our bi-annual tour of other direct market publishers, with visits to Image, IDW, and Boom!
DC COMICS
After two comparably low months for DC, their numbers took a big jump this month. In April 2016, DC Comics released 78 new comic books with 713 credited creators, 594 men and 119 women. Here are the stats: DC's overall percentage of female creators rose 3.4%, giving them their highest total in almost a year. By category, almost everything was up, including gains of 4 or more percentage points for female creators in every category but writers and letterers. Female writers ticked up very slightly, while female letterers slipped down a few percentage points. The ups far outweighed the downs, leading to a relatively high showing for DC.
The Past Year at DC: DC has hit 16% a few times in the past year, but April's total is their strongest showing since "Convergence" caused DC's numbers to spike a year ago (there were two female editors on nearly every book for two months; it added up): DC has yet to sustain higher numbers like this, and the May stats will show if this is the start of a new trend or a momentary gain. "Rebirth" is just around the corner in June, too, which could shake things up considerably.
MARVEL COMICS
After hitting a record high for the publisher in March, Marvel landed in the same ballpark again with another big month. In April 2016, Marvel released 87 comics featuring 780 credited creators, 634 men and 146 women. Let's look at the numbers: Marvel's 18.7% female creators overall is 0.1% lower than their March total, a drop so small that it's statistically insignificant. There were a couple of sizable shifts by category, with female colorists jumping more than 10% and assistant editors falling 5%, but every other category saw only modest changes. Letterers remained at 0% yet again, where they've been for the past 60+ months. All together, Marvel's total barely changed at all when everything was added up, and they remain in record setting territory.
The Past Year at Marvel: As the chart shows, Marvel's doing quite well with female creators, relative to their past performances: We've had momentary spikes upward at Marvel before, but never this high. Time will tell if this is the new normal; a third month at such a level would be quite impressive, since past highs rarely lasted long. Marvel's got a period of stability ahead of them, at least. Their next big relaunch isn't until the autumn with Marvel Now (again).
OTHER PUBLISHERS, PART 1
Every six months we look further down the sales charts and see how things are going outside of the Big Two. This month, that means a visit to the three best selling publishers (by unit) after DC and Marvel: Image, IDW, and, in a surprise jump up, Boom! Usually Dark Horse makes the first cut, but Boom! slipped just ahead of them in April sales by unit. We'll pop over to Dark Horse next month, though, along with the next three publishers on the list for May. The April numbers suggest this could be Dynamite, Titan, and Valiant, but time will tell.
IMAGE COMICS
The numbers for female creators at Image have grown noticeably since we last visited them in October 2015. In April 2016, Image put out 51 new comics with 242 credited creators, 198 men and 44 women. Here are their charts: First, we should point out that Image doesn't have a large editorial department like the Big Two do. Both DC and Marvel get a big boost overall from their female editorial ranks, but only about half of Image's book identify an editor, and only a couple have an assistant editor. So in directly comparing Image with the Big Two, it's wiser to look at the creative categories.
Nonetheless, their overall percentage of female creators jumped 3% from six months ago, a solid gain. By category, everything on the creative side of the chart was up, including a 5% gain for female writers and a whopping 13% gain for colorists. Image isn't exactly blowing DC or Marvel out of the water here, though. Their creative numbers are slightly better in most cases, but for a publisher who prides themselves on being the anti-Big Two, the differences aren't huge, especially with DC and Marvel's recent gains. Image still has lots of room to grow, and a long way to go before they live up to their own hype.
IDW COMICS
When we visited IDW six months ago, their numbers had dropped from their previous showing. And now they've dropped again. In April 2016, IDW put out 34 comic books featuring 248 credited creators, 213 men and 35 women. Let's look at their charts: The fall overall wasn't much, only down 0.3% from October, but it marks IDW's second straight decline. By category, female writers were up a few percentage points and colorists jumped 8%, but female cover artists, pencillers, and inkers were all down several percentage points. Female editors rose slightly, and almost every book had an editor, but only one book had an assistant editor, so that 100% is not so significant in the greater scheme of things. Yet again, IDW also had a massive number of variant covers, but far fewer women drawing them this month. All together, female representation at IDW has slipped down yet again.
BOOM! STUDIOS
Meanwhile, female representation at Boom! rose yet again, an impressive feat considering how high their numbers were to begin with. In April 2016, Boom! released 27 comics with 225 credited creators, 137 men and 88 women. Here are their numbers: Their overall percentage of female creators was a massive 39.1%, nearly 3% higher than our last visit in November 2015. There were some big ups and down by category; female cover artists, pencillers, and inkers all rose around 14-19%, a ridiculously high swing. Colorists and editors were up by several percentage points as well. Female writers dropped 8%, though, while assistant editors tumbled down about 15%. Still, the gains outweighed the losses and the overall total at Boom! jumped to the highest number we've seen yet from a comic book publisher. They've been a bastion of female representation for several years now, and continue to grow.
Overall, things are looked relatively decent for women in the direct market comic book industry. DC and Marvel are hitting some of the highest numbers we've seen from them, Image is up, and Boom! is a behemoth. IDW is down a bit, but solid number at 4 out of 5 publishers is an encouraging showing. Most of these publishers still have lots of room to grow further, and the issue of relegating female creators to female characters still remains, but there are a lot of positive trends here. Hopefully the second half of our tour next month brings more of the same.
To learn more about this statistics project and its methodology click here, and to see the previous stats click here. You can visit Tim at Straitened Circumstances and follow him on Twitter @timhanley01. His first book Wonder Woman Unbound is available now, and his new book Investigating Lois Lane: The Turbulent History of the Daily Planet's Ace Reporter was released in March 2016.
---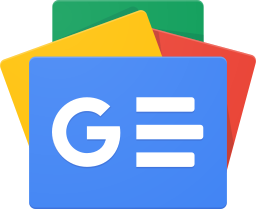 Stay up-to-date and support the site by following Bleeding Cool on Google News today!