Marvel Chief Creative Officer Joe Quesada teased a "secret design project" he's been working on for the last month on Twitter ahead of New York Comic Con. Due to the image he posted, which appears to be the current Marvel logo with its perspective skewed over a black and red halftone gradient, many are speculating that Quesada plans to reveal a new Marvel logo.
Been working on a secret design project for the last month. Maybe, just maybe I'll unveil it at NYCC this week. pic.twitter.com/Q5ObBTJyqH

— JoeQuesada (@JoeQuesada) October 1, 2019
Of course, some might wonder why Marvel would change its current simple and recognizable logo for one as unnecessarily busy as the one in Quesada's clip, but perhaps that's not the real logo at all, or maybe the project is something else entirely and this is just misdirection. Either way, there's one thing we can certainly take away from Quesada's tweet: graphic design is his passion.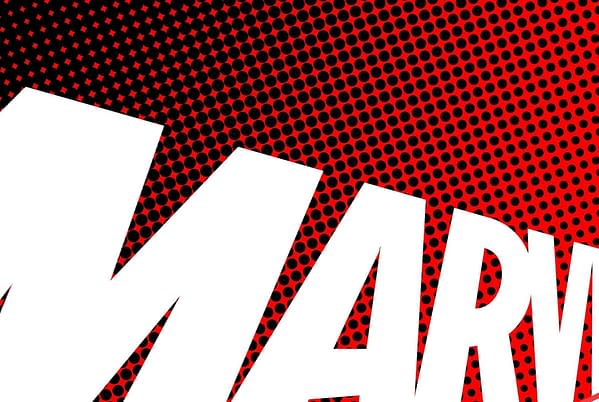 Update: as Bleeding Cool commenter "irrg" points out, it's actually just shoes. The Marvel shoes will be produced by Adidas and released at Foot Locker at Herald Square on October 4th, then at all Foot Locker locations on October 18th. The shoes will cost $150, which is cheaper than some Marvel variant covers, and you can't wear variant covers. Well, you could, but they wouldn't provide much support for your feet.
What do you think of what might be Marvel's new shoe logo? Let us know in the comments.
Enjoyed this article? Share it!