Green Lanterns #51 Review: A Surprisingly Bleak Turn for Simon and Jess
[rwp-review-recap id="0"]
A planet called Panelo is under attack, and its Green Lantern is unable to stop the assault. A Guardian has died in the Green Lanterns' own home base, and Jessica Cruz, Simon Baz, Guy Gardner, Kyle Rayner, nor the other Guardians of the Universe know how this could have happened. Worse yet, Guy and Kilowog brought back a badly wounded John Stewart, the leader of the Green Lantern Corps. These Lanterns soon hear of the attack on Panelo, and Kyle, Jesse, and Simon go to help.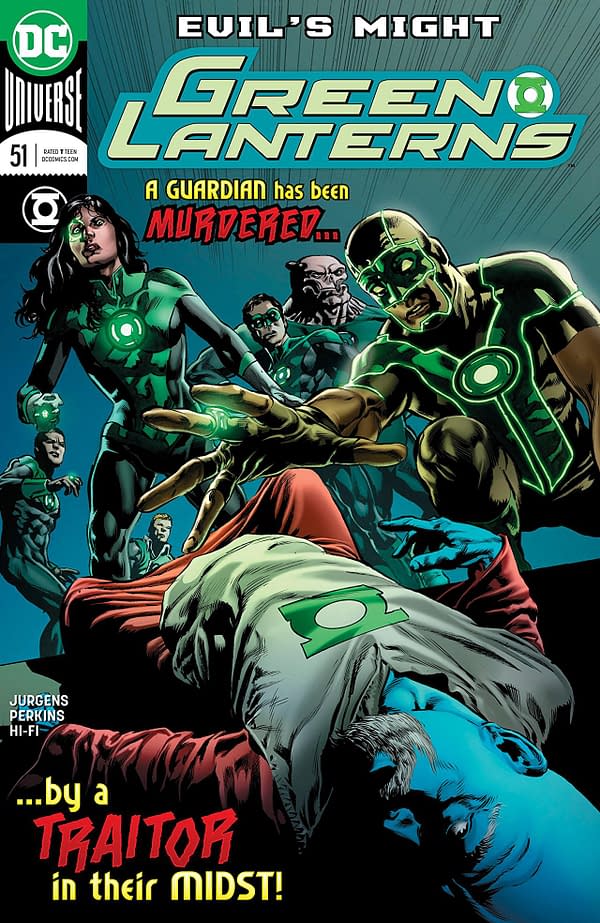 Green Lanterns takes a darker turn in this issue, with the Corps falling around the Simon and Jessica. They don't know what to do, and their status as relatively new Lanterns leaves them feeling lost in the maelstrom.
Like many recent tales, Jessica Cruz is the focus of the book as well as the main point-of-view character. She is nervous, but there is still a sense of growth in that her anxiety isn't leaving her paralyzed like it once could have.
All things considered, the book handles this darker turn well. It feels like a real test for Jessica and Simon, and, given that their book is apparently due to end in October, this may be their final mission as partners for a long time, sadly.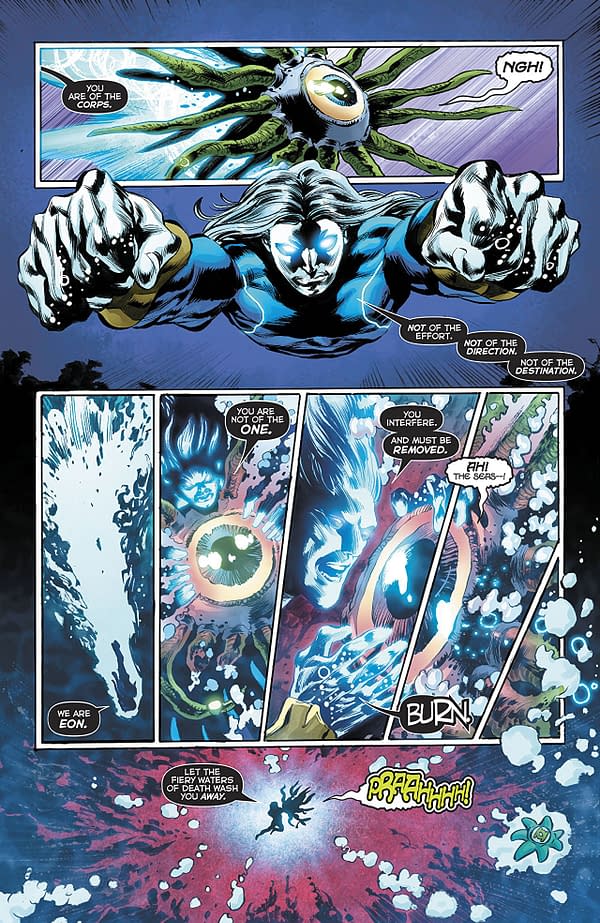 Mike Perkins brings much of the bleaker atmosphere to the comic with his shadow-heavy and highly detailed style. It looks gorgeous, and it adds a more grounded feeling to this cosmic adventure. It sells the more serious vibe which Dan Jurgens' writing is pitching. Plus, Hi-Fi brings a more dim and grim color palette, which adds to that ominous atmosphere while remaining appealing to the eye.
Green Lanterns #51 is an interesting turn for the title. I do miss the optimism, one-liners, and fun chemistry of Simon and Jesse here, but I am engaged enough to want to see where this story goes. Plus, Perkins and Hi-Fi make the book downright gorgeous. This one earns a recommendation. Check it out.
[rwp-review-ratings id="0"]
[rwp-review-form id="0"]