I am now an official Star Wars licensed artist! Finally-thanks @Marvel ! will be providing the #StarWars #1 cover for @GameStop .expect Luke

— Greg Horn (@GregHorn) December 11, 2014
And so it came to pass. This is the 62nd Star Wars #1 cover we've been able to identify at Bleeding Cool, this one limited to 10,000 copies and available to those with 8000 PowerUpRewards at GameStop. Which is why folk are trying to sell them for $75 on eBay. No takers yet…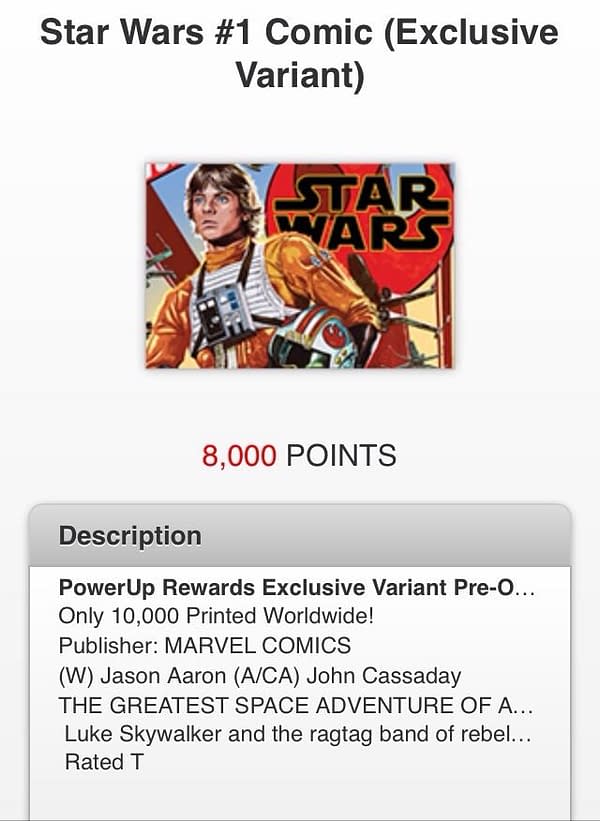 Time to add it to the big list!
Enjoyed this article? Share it!