Guggenheim, Syaf, Bunn, Molina Bring You X-Men Blue and X-Men Gold In April 2017
We've known that Marvel is planning to launch a ton of new X-Men books as part of their ResurrXion super-mega-crossover event for some time now, but in typical Marvel fashion, the books were all announced last month without any creative teams or information on what they would be about beyond vague teasers.
Perhaps the most thrilling news, or at least the one that tickles our nostalgia gland in just the way we like, is the upcoming Gold and Blue X-men team books, harkening back to the last time Marvel split the teams up into gold and blue, which was itself harkening back to the time they did it in the nineties with the launch of Jim Lee's X-Men #1 alongside the ongoing Uncanny X-Men series.
(Two X-Men ongoings at the same time?! That could never work!)
Finally, we've got our first real info on the series, courtesy of an EXXXCLUSIVE report from Marvel media partner IGN. X-Men Gold's creative team will be Marc Guggenheim and Ardian Syaf, and the book will feature the lineup of Storm, Colossus, Nightcrawler, Old Man Logan, and Rachel Grey, led by Kitty Pryde. Kitty returns from space to help the X-Men out in the aftermath of their Inhumans vs. X-Men super-mega-crossover event, and apparently Storm chooses her to be the leader. X-Men Blue will come from Cullen Bunn and Jorge Molina, and will star all five time-displaced past X-Men brought back in "The Great One" Brian Bendis's All-New X-Men, led by teen Jean Grey and with Magneto in the Professor X role.
The best part – neither of the teams appear to feature a rebirthed Wolverine, unless Marvel is keeping that a secret before his shocking resurrxion, and Old Man Logan isn't on the same team as teen Jean Grey, which is good, because yuck. On the other hand, the teams are looking a little… homogenous, with Storm the only person of color on either team. Is Marvel courting some of that "meat and potatoes" audience with their All-Old, Not-Different X-Men Revival? Perhaps Marc Guggenheim can put on his racism hat and let us know:
Why does this racism still exist? In fact, the very first page sort of sets out my anti-mutant treatise. I really tried to put on my racism hat and justify hatred of mutants for the 21st century.
What's to justify? Fox owns their movie rights. That's reason enough!
The books launch in April. Stay tuned as Marvel may finally reveal the creative teams of the other X-books soon, and maybe IGN and CBR will even put them in the headline this time. ---
---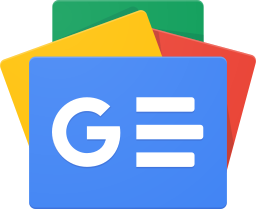 Stay up-to-date and support the site by following Bleeding Cool on Google News today!