Just Following Orders? A Harbinger Wars 2 Finale Moral Quandary in Valiant Previews for 8/29/18
Valiant is releasing two comics this week, but only one is the epic finale to the super-mega-crossover event of the summer. Harbinger Wars 2 #4 is in stores on Wednesday, as well as X-O Manowar #18. Check out the previews below.
---
HARBINGER WARS 2 #4 (of 4)
Written by MATT KINDT
Art by TOMÁS GIORELLO with RENATO GUEDES
Colors by DIEGO RODRIGUEZ
Letters by DAVE SHARPE
Cover A by J.G. JONES
Cover B by MICO SUAYAN
Interlocking Variant by JUAN JOSÉ RYP
HW2 Icon Variant by FELIPE MASSAFERA
Pre-Order Edition by KHARI EVANS
THE FINAL BATTLE! LIVEWIRE VS. THE VALIANT UNIVERSE!
We called it the biggest, most impactful, most ambitious Valiant event ever attempted – and we meant it! From across the Valiant Universe, the paths of all of the world's most formidable heroes – X-O Manowar, the Harbinger Renegades, Bloodshot, Ninjak, the Secret Weapons, H.A.R.D. Corps, and dozens of newly activated psiots – have finally converged, drawn together by their old ally Livewire's last-ditch effort to protect the powerless.
Now, the long-brewing battle between Valiant's greatest icons will finally reach the stratosphere – literally – and, out of the ashes, a new order for the Valiant Universe will be hewn as New York Times best-selling writer Matt Kindt (X-O MANOWAR, DIVINITY, Mind MGMT) and comics juggernauts Tomás Giorello (X-O MANOWAR) and Renato Guedes (SHADOWMAN) present the MUST-READ comics showdown of 2018…and no one gets out unscathed!
$3.99 | 32 pgs. | T+ | On Sale AUGUST 29th
X-O MANOWAR (2017) #18
Written by MATT KINDT
Art by TREVOR HAIRSINE with BRIAN THIES
Colors by DIEGO RODRIGUEZ
Letters by DAVE SHARPE
Cover A by LEWIS LAROSA
Cover B by JIM MAHFOOD
Interlocking Variant by VERONICA FISH
X-O Manowar Icon Variant by RENATO GUEDES
Pre-Order Edition by SHANE DAVIS
The executioner's blade!
Sentenced to die for crimes against the empire, Aric of Dacia and his new comrade, Sabbas, have escaped the gladiatorial arena… only to find themselves in far more dire straits! Centuries before he would become X-O Manowar, can a brasher, younger Aric – sworn to combat the Romans at any cost – outwit and outmaneuver the machinations of the planet's most powerful civilization… even as death threatens him and the fate of the entire Visigoth nation?
$3.99 | 32 pgs. | VALIANT PREMIUM | T+ | On Sale AUGUST 29th
---
---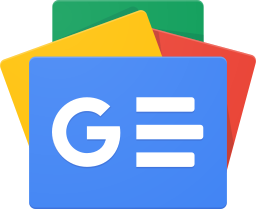 Stay up-to-date and support the site by following Bleeding Cool on Google News today!