At the Tom King panel at San Diego Comic-Con, DC Comics revealed the cover and release date for Heroes in Crisis #2 by Tom King and Clay Mann. The cover shows Harley Quinn with Wonder Woman's Lasso of Truth wrapped around Batman's neck. Bleeding Cool Ace Reporter Aaron Haaland was on the scene to take a photo: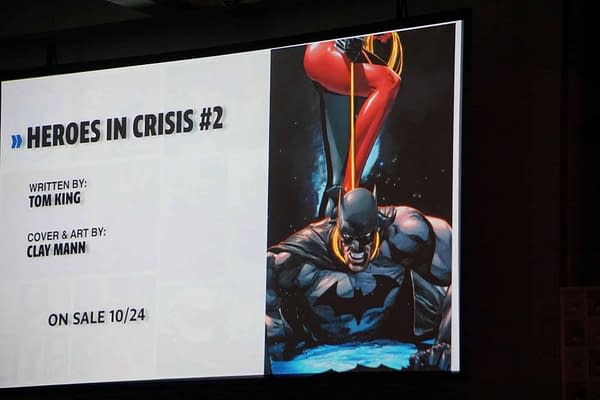 It looks like Harley wants some answers from Batman, perhaps because, as earlier hints about the storyline of Heroes in Crisis revealed, everyone at the crisis center he, Superman, and Wonder Woman set up is dead.
Of course, while Wonder Woman probably won't appreciate Harley stealing her lasso, she can't really disagree with her style when it comes to sticking your boot in the back of Batman's head and grinding his face into the dirt…
Heroes in Crisis #2 hits stores on October 24th. You can follow along with Bleeding Cool's event checklist…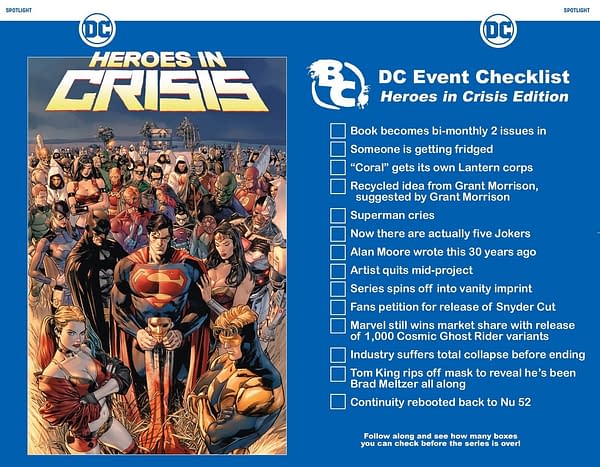 Here's the full image from DC Comics' Twitter account: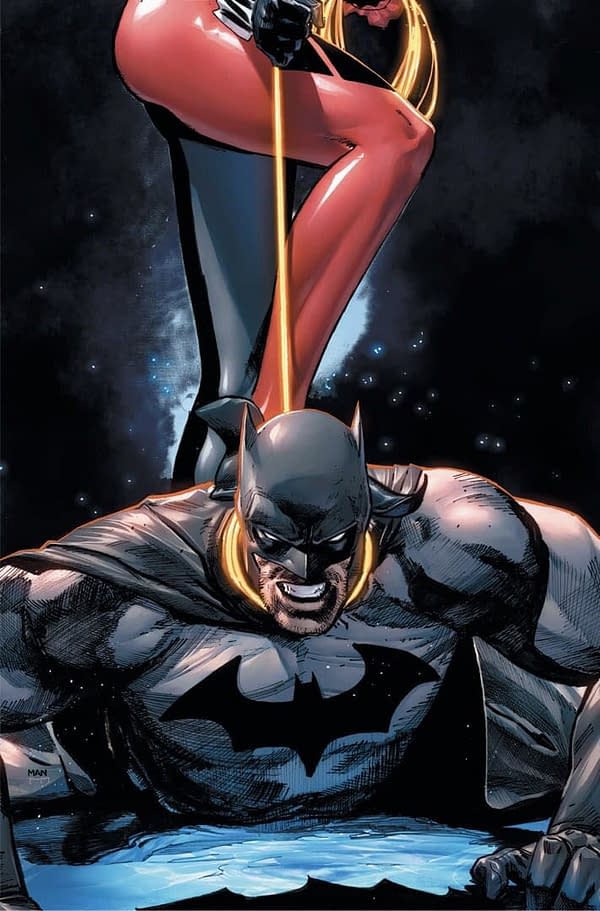 Enjoyed this article? Share it!