Her Name is Rien and She's Wolverine's Daughter
Some people piling into Marvel Comics Presents #6 are looking for a bait-and-switch. Could Wolverine's senses be confused? Is it just a coincidence that she somehow has bone claws, three per hand? Maybe she's a Life Model Decoy? This is, after all, the Marvel Universe.
We laid out how unlikely that was, given the story so far. But Charles Soule, writer of the Wolverine story in Marvel Comics Presents these past 6 months, confirmed the news.
Yup. Paulo Siqueira and I gave Logan a brand new daughter in Wolverine: The Vigil. Her name is Rien, and she is cool.
Her name is Rien but does she dance on the sand? Just like that river twisting through a dusty land? And when she shines, she really shows you all she can?
Well, I suppose, her claws are glowing…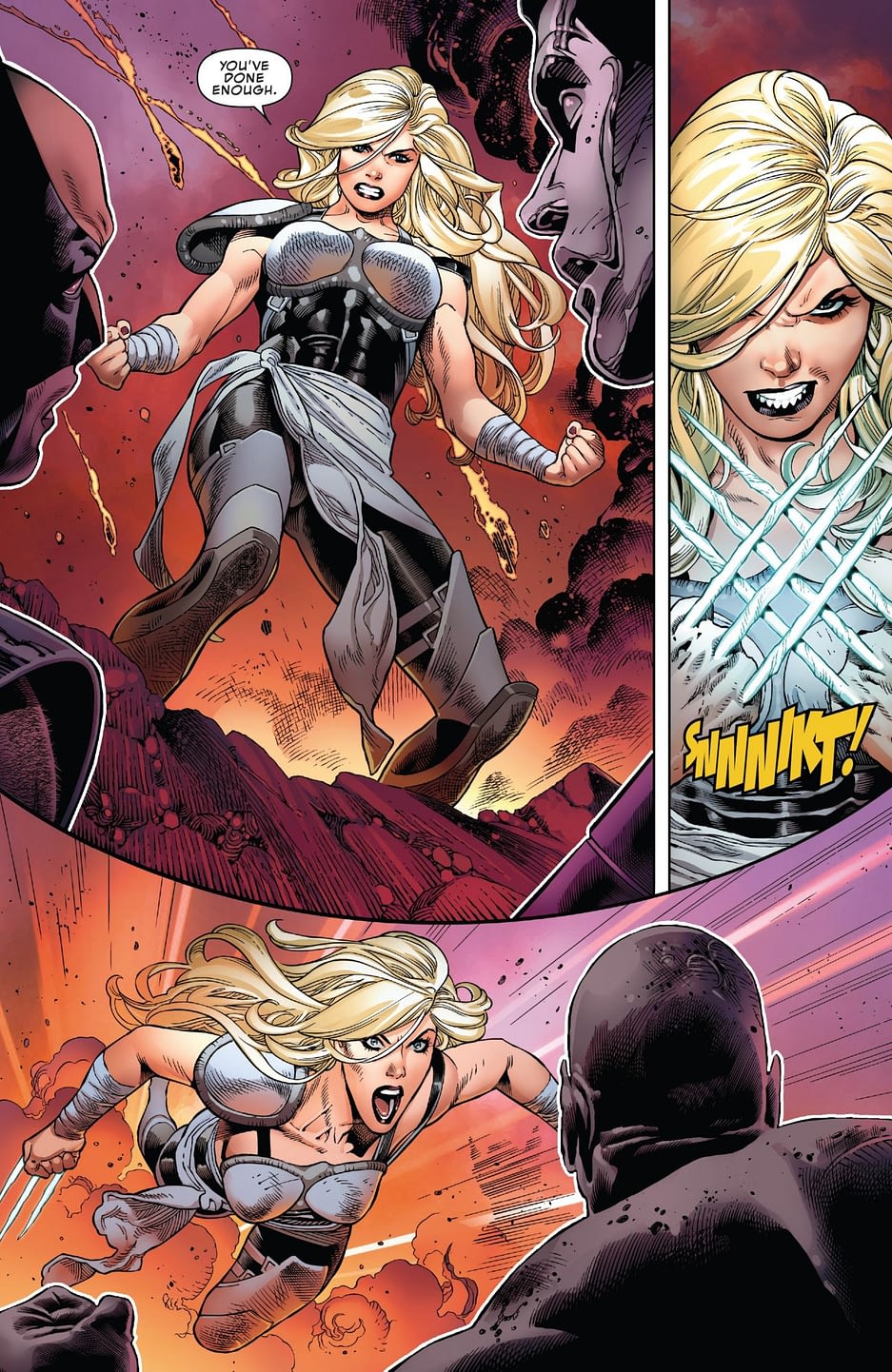 Welcome to the Marvel Universe, Rien.