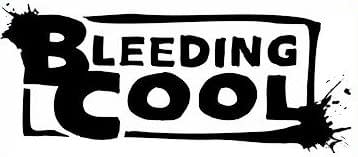 Ask any comic book or film creator what they think is the toughest part of the creative process and they are all likely to say the same thing… getting the word out about the project. Whether you are going through a publisher or self-publishing, releasing your own short film, designing a new app, doing a Kickstarter or anything else, if you own the property then you own the responsibility for letting people know about it.
You can advertise all day long but if you don't focus your efforts and your money directly on your target audience then you are just wasting both time and money. You wouldn't advertise work boots in Vogue, anti-wrinkle cream in Teen People or suntan lotion in Scientific America. You focus your efforts on those most likely to buy your products.
And if you are marketing a comic book, film, youtube channel or even a new line of RPG miniatures then you should look at advertising opportunities here at Bleeding Cool. The top Comic Book blog on the internet. The number two movie blog. And what other magazine covers the same topics as Bleeding Cool Magazine and is also giving away an edition on Free Comic Book Day?
If you are looking for a way to reach out to your audience, then take a look at the surprisingly affordable advertising options with Bleeding Cool. Contact Jim Kuhoric – jimkuhoric@bleedingcool.com for all the details.
Whether it's a small add or you become the background for the site… get the people who will buy your project to know about your project.
Enjoyed this article? Share it!