How Established Creators & Major Publishers are Changing Kickstarter
Kickstarter has been a haven for indie creators to bring their projects to life for years now. The popular crowdfunding platform has allowed comics creators to showcase their dream concepts to the public, letting the book sink or swim based on the reaction. Writers and artists alike have looked to the platform to find success outside of the direct market, forgoing traditional publishing in order to bring their product directly from the creator to the reader. Now, though, as the comics market undergoes a significant shift, big-name creators and even traditional publishers themselves are bringing their content to Kickstarter. What does this mean, though, for the indie creator?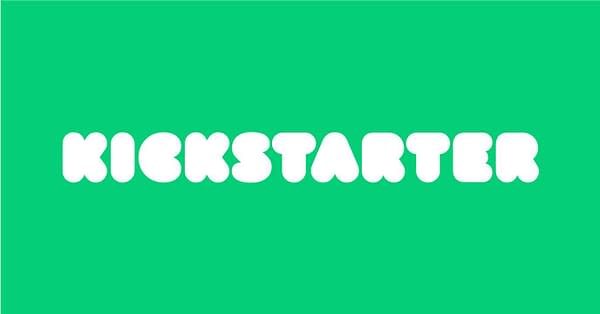 Major Creators Using Kickstarter To Fund Projects Isn't New
Major creators using crowdfunding platforms aren't exactly new. Jimmy Palmiotti and Amanda Conner have a long history of using Kickstarter to fund graphic novels under their label Paper Films. However, they were once the exception to the rule at a time when the majority of creators on Kickstarter were not simultaneously working on mainstream comics for Marvel and DC. This has recently changed. The exception has become the norm of late, with creators such as indie darling/superhero mainstay Jeff Lemire teaming with Mind MGMT powerhouse Matt Kindt to crowdfund Cosmic Detective on Kickstarter. These types of projects, spearheaded by mainstream creators, often succeed with numbers that put them among the highest-ranked comics projects on Kickstarter. Such a project is METRO by Cullen Bunn, writer of usually at least six titles per publisher per month, which had a goal of $30,000 and brought in over $128,000.
In addition to mainstream creators taking to Kickstarter, well-known publishers have begun doing the same. Zenescope Entertainment was an early example when the popular dark fantasy publisher crowdfunded a pilot for Grimm Fairy Tales: The Animated Series with studio Titmouse in 2012. Avatar Press has also seen success on Kickstarter, launching huge campaigns to fund the production of graphic novels such as Alan Moore's Cinema Purgatorio and Kieron Gillen's Uber. Josh Blaylock, who runs Devil's Due Comics, has also used the platform to fund the publisher's catalogue for a long time. All of these projects were embraced by the Kickstarter community because the publishers kept them creator-focused. Grimm Fairy Tales is owned by Zenescope, a family-run business. Avatar's offerings have largely been creator-owned, as have Devil's Due's slate.
We are beginning to see publishers step outside of those parameters, though, which was initially a point of contention. Archie Comics garnered controversy when they planned to use Kickstarter to launch major new titles that were company-owned. Bleeding Cool previously reported Archie's cancellation of its campaign, which had a staggering goal of $350,000. Would this kind of campaign still be met with controversy in 2020, though? It seems unlikely. Not only have publishers like Scout Comics, IDW Publishing, and Source Point Press published comics funded by creators on Kickstarter, but the platform is now used by companies such as Dynamite Entertainment, Space Goat, and Dark Horse Comics to crowdfund merch, statues, and board games based on their most popular intellectual property.
What Does This Mean For Unknown Indie Creators?
What does this mean for the indie creator who still uses Kickstarter to fund ideas that otherwise wouldn't be made? It's hard to say at the moment. Creators and indie publishers that have used the platform to build their businesses from the ground up, such as Iron Circus Comics and Margins Publishing, create campaigns that compete and often exceed the publishers that have until recently operated only in the direct market. Kickstarter, like the traditional industry, has its stars, such as Brian Pulido, Lady Death creator who revitalized his brand and brought in millions of dollars on ideas that he owns, and Charlie Stickney, who rose to crowdfunding prominence with his White Ash series.
Personally, I believe that the more creators and publishers that use the platform, the more consumers will see it as legitimate. One unfortunate stigma I've seen with Kickstarter is that often if a backer has a lousy experience with multiple campaigns, they will see this as an indication that the platform itself is not worth supporting. Meanwhile, when publishers publish books late, the consumer knows to fault the publisher itself rather than the broader market. The more diversity in brands we see on Kickstarter, from webcomic artists to first-time creators to huge publishers, the more people will understand that Kickstarter itself is not a genre of comics. It is, just like traditional publishing, a bridge from the creator to the consumer.
How far off are we from Marvel and DC using Kickstarter to fund titles owned by Disney and Warner Bros? Only time will tell. Even in that eventuality, Indie creators will continue to thrive on the platform, because while publishers can pay for a well-produced campaign, Kickstarter campaigns are unlike the solicitations we see from traditional publishers. Instead of a small block of text, these campaigns are essentially a letter to the potential backer, using images, words, and videos to show these would-be customers just how passionate the creators are about their titles. It is that passion that will enable indie creators and publishers, however small, to thrive on Kickstarter.
---
---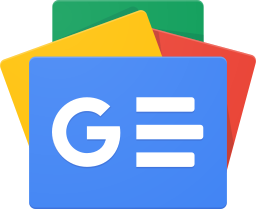 Stay up-to-date and support the site by following Bleeding Cool on Google News today!