How The Fight Club Comic Addresses 9/11 And Brings Tyler Durden Back – FCBD Spoilers May 2nd is Free Comic Book Day. Stores will have up to fifty free comic books for you to take, for free, though you may have to choose only a few. Well, one of them might by the Fight Club comic from Dark Horse, featuring a story by the novel's author Chuck Palahnik and drawn by Cameron Stewart.
This comes ahead of Dark Horse's publication of the comic book sequel to the original novel, as Fight Club 2.
But this story tells scenes from the original Fight Club, the novel, that weren't in Fight Club the movie.
Warning, there are spoilers.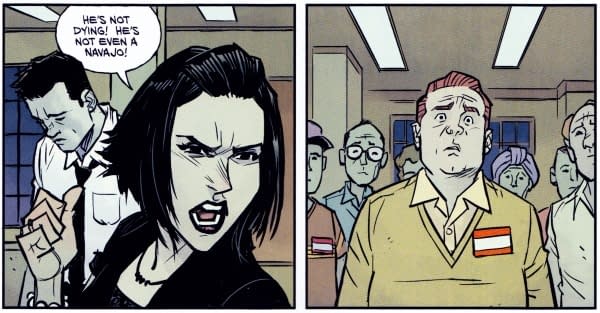 We see the scene in the cancer support group with the Narrator and Marla, as she reveals to the group that he doesn't have cancer. We have the Narrator taking half the slots in a Fight Club to get Tyler beaten out of him, wherein the film sees him fight Tyler in the basement of the building set to blow. And most importantly, we see the novel ending where the buildings in question do not blow up and the Narrator is put in a mental institution, though staffed with people who are part of the Fight Club group.
What this comic is trying to do is join the two together, by making the explosions part of the Narrator's psychosis. And having Tyler Durden manifested as a hospital orderly. Showing us that "he" survives…
Oh yes. And, as many people have seen Fight Club as a post-9/11 movie that, like Starship Troopers, had the temerity to be made before 9/11, Chuck writes a reference to that event as well…
Free Comic Book Day: Fight Club also contains excerpts of Eric Powell's The Goon and Guillermo Del Toro's The Strain. It will be available, free, from all participating comic stores on May 2nd – while copies last.
Follow other FCBD coverage here later today. Be warned… spoilers kill.
And find more about Free Comic Book Day here.
---
---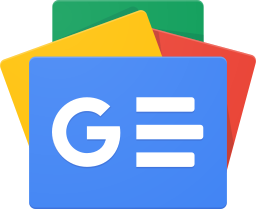 Stay up-to-date and support the site by following Bleeding Cool on Google News today!