Comic book collector Matt Hilton has come up with a fun way to store his Dawn Of X X-Men comic books. His other comic books are alphabetical, but his Dawn Of X books are in Krakoan order…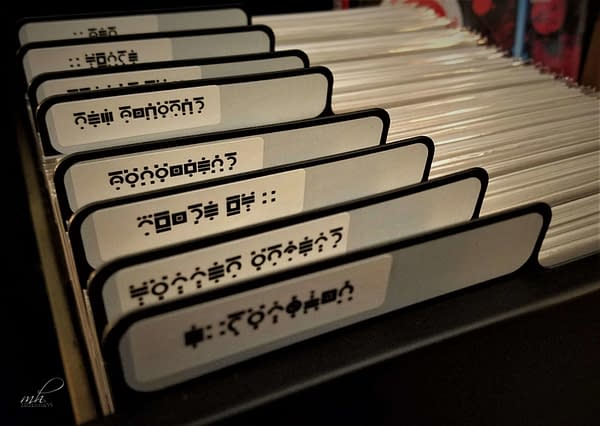 It has also got me wondering – we currently have a Dawn Of X… will we have a Fall of X to come? I ask because we made a thing of how the first Dawn Of X tiles, X-Men, Marauders, Excalibur and New Mutants had an acrostic that spelt out X-MEN. But could the subsequent titles Fallen Angels and X-Force be part of the same acrostic? X-MEN FX? And just as DX stands for Dawn Of X, could FX stand for Fall Of X? Or Future Of X? Could it be foreshadowing how Jonathan Hickman's run on the books will one day come to an end?
Just a thought…
Enjoyed this article? Share it!