Howard Cruse, Creator of Stuck Rubber Baby, Dies at 75
Comic book creator and publisher, Howard Cruse has died, aged 75, after being treated for cancer. A lading alternative comics creator, he was the founding editor of Gay Comix in 1980, creator of the strip Wendel and the graphic novel Stuck Rubby Baby, published by DC's Paradox Press, which remains one of the greater accomplishments in comic book history. He was one of the earliest and most prominent out gay cartoonists in the eighties and nineties, and reached mainstream audiences with his work.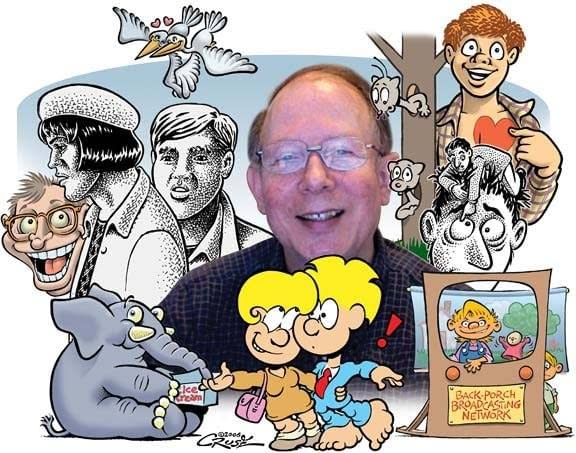 His earliest cartoons were published in The Baptist Student when he was in high school before later appearing in titles such as Fooey and Sick. He worked in television in the seventies, where he met his partner, Eddie Sedarbaum. Decades later they would later marry and Eddie survives him.
His masterpiece Stuck Rubber Baby was a a 210-page graphic novel commissioned by editor Mark Nevelow for his DC Comics imprint Piranha Press but eventually published by DC's Paradox Press. It is the story of Toland Polk, a young man growing up in the American South in the 1960s, and his growing awareness of both his own homosexuality and the racial injustice of American society. The book features Cruse's most detailed and realistic comics art, and his most serious and complex storytelling. It received numerous awards and nominations. In a time when graphic novels were struggling to meet the potential originally shown by the likes of Maus, Dark Knight and Watchmen, Stuck Rubber Baby was an absolute success in that regard. Out of print, it had been lined up to be reprinted by First Second books in 2020.
Here are a few reactions, posted by those who knew him, tonight.
Paul Levitz: I just got word of the passing of Howard Cruse, who has been battling illness with good humor for a while. I'll try to do a more thought out eulogy, but I wanted to say that Howard was one of the gentlest, nicest people I ever had the pleasure of working with…and at the same, one of the bravest and most committed. His decision to be the editor of GAY COMICS, a ground-breaking underground, was made at a time and in circumstances that presented major potential (even likely) risks to his economic and personal health. And the dedication and effort he put into STUCK RUBBER BABY was exceptional in ways I can't begin to describe–resulting in one of the projects I was proudest to publish in my tenure at DC. My sympathies to Eddie Sedarbaum, Howard's life partner, and to all of you who knew and treasured him. And to those of you who didn't know him or treasure him, read his work and you will. All writers put some of themselves into their stories, but Howard gave us more of himself than most. So sad to lose him, and the stories he still had to tell.
Robyn Chapman: I'm heartbroken about the passing of Howard Cruse. I wish he could have lived to see Stuck Rubber Baby back in print, and that he could have experienced the renewed appreciation of his work that will surely follow. Howard, we'll do you proud. I promise.
Paul Gravett: We have lost one of America's greats. Sadder than sad to learn tonight from Karen Green that dear Howard Cruse lost his battle with cancer today. He was a wonderful cartoonist and friend, and did so much to help LGBTQ creators find their voices through 'Gay Comix'. At least he knew his masterpiece, 'Stuck Rubber Baby', is to be re-released next May by First Second Books (read an extract here). Back in the day, I bought one of its exquisitely rendered pages as a way to help him achieve this epic graphic novel. He once came over for an exhibition in London, showing his originals at the old Acme Comics Shop Gallery. Deepest sympathies to Eddie and all their family and friends. More and more people will read and re-read his vital work…
Andy Mangels: I'm sick to my core. Just got news that the incredible Howard Cruse has passed away. Howard was my inspiration, my mentor, my leader, and in many ways, a part of my family. He was the first OUT creator in underground comic and the entire industry, and the founding editor of Gay Comix. I will post a more complete memorial later, but much healing energy to Eddie Sederbaum, Howard's longtime husband.
Carol Tilley: Rest in peace to Howard Cruse, whose comics helped give me courage to be me. I met him only once, but I got to help him with his a.v. and tell him thanks for his work.
Bob Fingerman: I am profoundly saddened to learn of the passing of Howard Cruse. Howard was the first "grown-up" cartoonist to befriend me, back when I was in high school. He started off as a mentor and became a friend and confidante, sharing wisdom about everything from creating comics to relationship advice. He and Eddie were so kind and welcoming. Often we'd go pick up dinner at the local KFC, in Jackson Heights, Queens, then eat and talk for hours. Though, as time often does, our contact and communication became more sparse over the years, whenever we would encounter each other, or talk on the phone, it was welcome and positive. His counsel was always appreciated and I adhere to the things he instilled in me to this day, decades later. Good advice is timeless. Howard was a great role model and great friend. A kind, ethical, sweet human. My sincerest condolences to his family, and particularly his husband, Ed Sedarbaum.
Jay Blotcher: Today, award-winning cartoonist and gay activist Howard Cruse (1945-2019) left this mortal coil and is, as he predicted, dancin' nekkid with the angels. This comic strip is his final word on the subject of death. Farewell, comrade and friend! Deepest condolences to his husband, Ed Sedarbaum.
---
---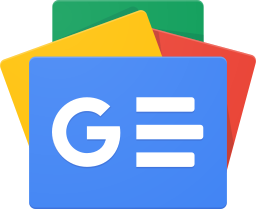 Stay up-to-date and support the site by following Bleeding Cool on Google News today!