Humanoids Release Alejandro Jodorowsky and Mœbius Incal Short
Ahead of their release of The Incal, a title that all involved are sure to put a very clear emphasis on the second syllable in order to avoid confusion, Humanoids has released a rare Metabaron short story from famed filmmaker Alejandro Jodorowsky and the legendary Mœbius. This is part of their upcoming plans to publish a two-volume hardcover The Incal set for the series' 40th anniversary, complete with an introduction by Marvel architect turned DC Comics's wonder boy, Brian Michael Bendis. The anniversary hardcovers will pay tribute to Jodorowsky's creations over the course of his art forms of choice, from film to comics to theatre. Jodorowsky's work on the unfinished Dune film will also be covered within the book. It all begins with the Metabaron, though, with the release of In the Heart of the Impregnable Metabunker on ComiXology and Kindle.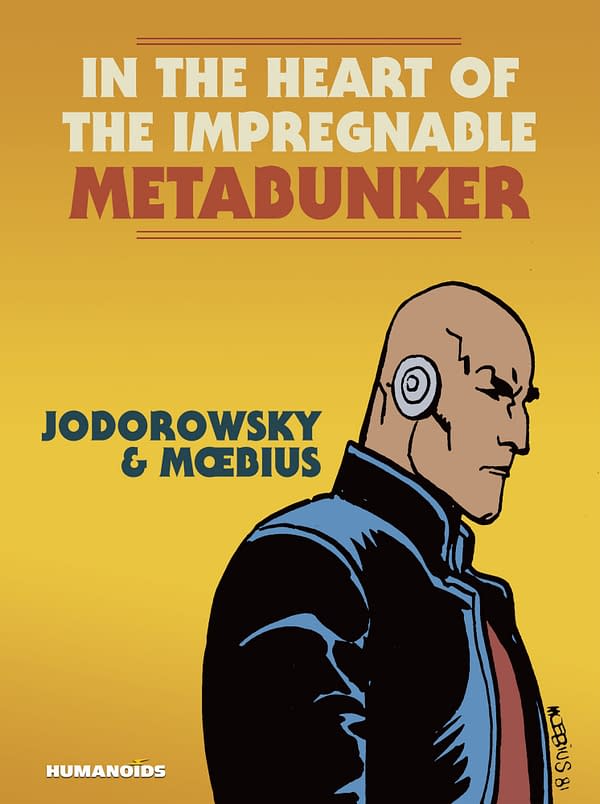 Publisher Mark Waid, whose cellular issue is reportedly entirely comprised of three decades of Comic-Con announcements, said of this Jodorowsky and Mœbius release, again with particular emphasis on the 'a' in "Incal":
"2020 is the 40th anniversary of The Incal. With ComicCon@Home happening this week, we wanted to celebrate this anniversary by making this rare short story by Alejandro Jodorowsky and Mœbius available widely. This story plants the seeds for the great saga that would be told in The Metabarons. It is, as always, a great joy to see these two masters collaborate."
This new release of a classic story is the first of what is expected to be many announcements from Humanoids during San Diego Comic Con's digital event, Comic-Con@Home. In recent years, Humanoids have reinvented themselves as a publisher entirely both under Mark Waid's tenure and before, expanding their focus from traditional sci-fi, to graphic novels for all-ages and young adults, autobiographical comics, and even a superhero universe in their H1 initiative. This release of In the Heart of the Impregnable Metabunker, first published in the French-language Les Mystères de l'Incal before an early English release in Heavy Metal, demonstrates that the publisher hasn't abandoned its sci-fi roots. The short will be available for digital readers soon, and will later be collected in their anniversary release of The Incal.