Hunt for Wolverine: Claws of a Killer #2 Review – Claws vs. Zombies
[rwp-review-recap id="0"]
Daken is taken by soldiers after being pinned down by zombies. Across town, Sabretooth and Lady Deathstrike are also ambushed by the undead. They fight them off, but Victor is bitten. The wound isn't healing, and he is ready to abandon Deathstrike and Daken to escape. However, escape isn't a readily available option, and he and Deathstrike must find a place to hide.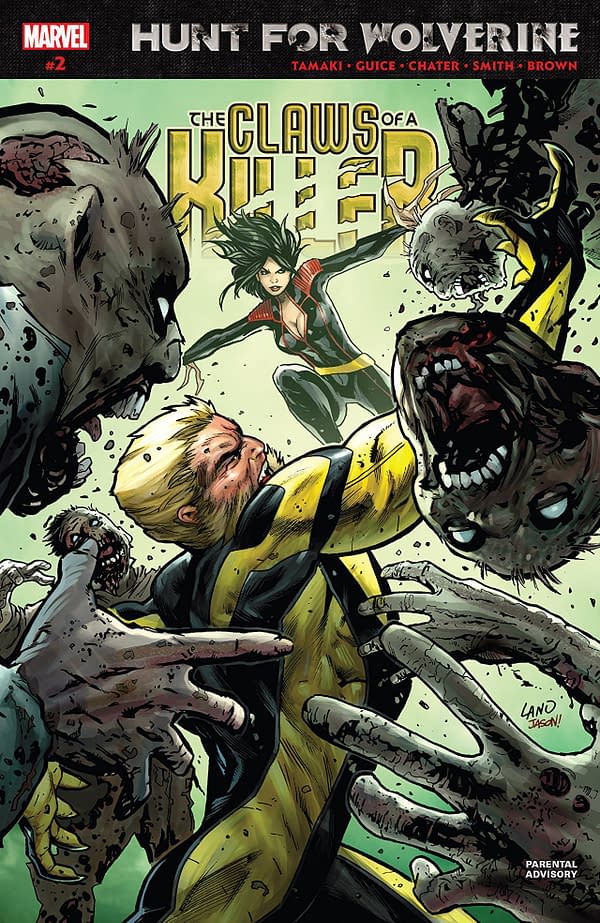 Claws of a Killer #2 quickly turns into a conventional zombie tale. Mysterious agents are behind the outbreak, bites are deadly, and our protagonists are swarmed by the shambling nibblers.
The main characters being Sabretooth, Daken, and Lady Deathstrike is still a good selling point, and they do keep this comic from being outright boring. Victor's first instinct being to abandon Daken and Yuriko is funny. Daken gets to be a smarmy bastard. Deathstrike can carve up the zombies with abandon.
That said, the framing of this story being an out-of-nowhere zombie outbreak with conventional rules is a detriment to the quality. You know the plot beats; hell, the characters seem to know the plot beats. My only hope is that the next issue will make for a more interesting tale.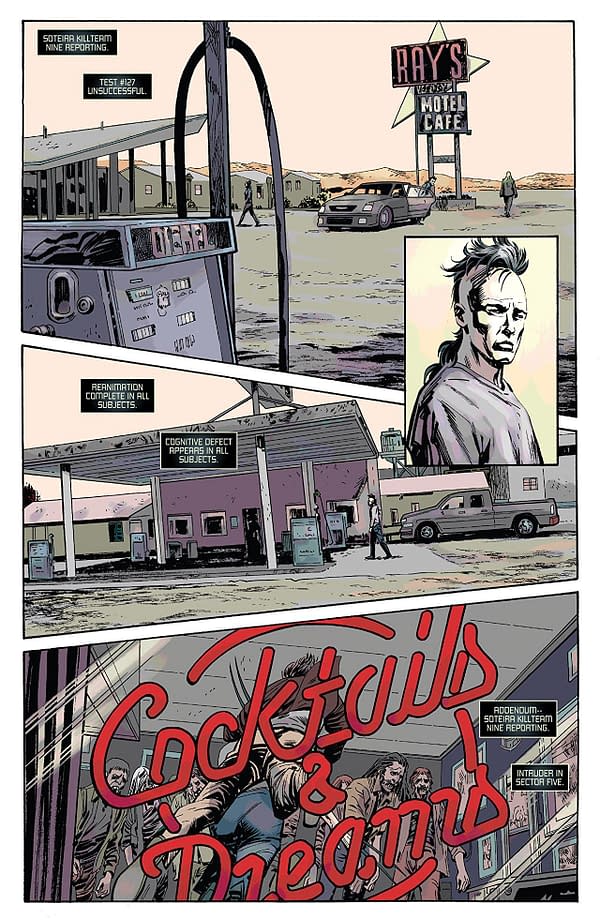 Butch Guice is a saving grace. His art is as gritty, detailed, and all-around gorgeous as ever. His heavier style fits this band of killers perfectly, and he can draw a creepy zombie well. The gore seems to be restricted to some capacity, so the book doesn't turn into the bloodbath for which I was hoping. That said, Guice does good work, and he is supported well by Cam Smith and Mack Chater on inking and Dan Brown on color art.
Hunt for Wolverine: Claws of a Killer #2 isn't a brilliant story, and the commonalities of a zombie story do hold it back. That said, there are fun moments, the characters are entertaining, and the art looks great. I can recommend it to anyone who enjoyed the first issue and this cast of characters. If these three killers appeal to you, feel free to pick up this book.
[rwp-review-ratings id="0"]
[rwp-review-form id="0"]