Posted in: Comics | Tagged: cbr, comicbook.com, journalistic untegrity, newsarama
---
Is This What A Hydra Takeover Of Your Favorite Websites Will Look Like? [UPDATED]
Bleeding Cool reported back in March about Marvel's plans to have "Hydra Takeovers" as part of its marketing strategy for Secret Empire in June. The promotion would include brick and mortar retailers, like comic book shops, as well as online websites. We don't know what the Hydra Takeover will look like yet, but with Secret Empire in stores today, one site has a Secret Empire takeover that could give us a preview: Two of the three top stories are about Secret Empire, surrounded by Secret Empire ads? Now that's brand messaging consistency! So will a Hydra Takeover look basically like that, but with a few minor tweaks?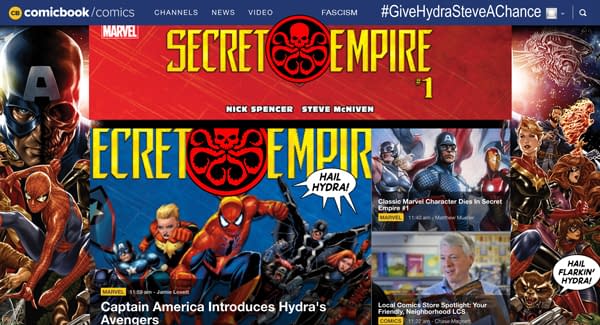 We'll have to wait until June to find out. It will also be interesting to see which sites participate in the takeover. Neither CBR nor Newsarama have Secret Empire takeovers today, though that doesn't necessarily mean anything about what they'll have in June. CBR confirmed to Bleeding Cool that they will not be taking part in the Hydra Takeover in June. Newsarama had no comment. ComicBook.com has not responded at this time.
As for Bleeding Cool… shockingly, we were never offered.
---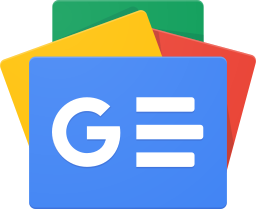 Stay up-to-date and support the site by following Bleeding Cool on Google News today!