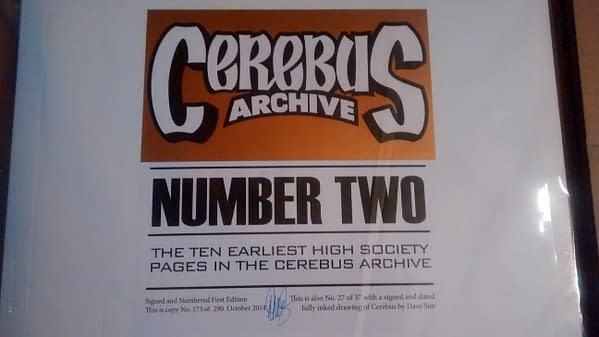 Recently I showed you what contributors to the Cerebus Archive Kickstarter Fund got for their donation towards Dave Sim's remastering of Cerebus from the original art pages where possible,  as well as his own "Artists Edtion" version of Cerebus, recreating the orignal pages, and a number of bonus prints as well.
And this is what I got for doing so. I have run a number of Kickstarter Fails of late. This is a Kickstarter Excel.
After surgery, and undergoing physiotherapy for pain to his right hand, Dave Sim talks through what successful bidders can expect for the successful Kickstarter Volume Three.
[youtube]https://www.youtube.com/watch?v=kJ7MHCQYgbE[/youtube]
And here's what we got for Two…. add this to one, and I should run an exhibition of this somewhere, sometime. It's certainly of exhibition quality….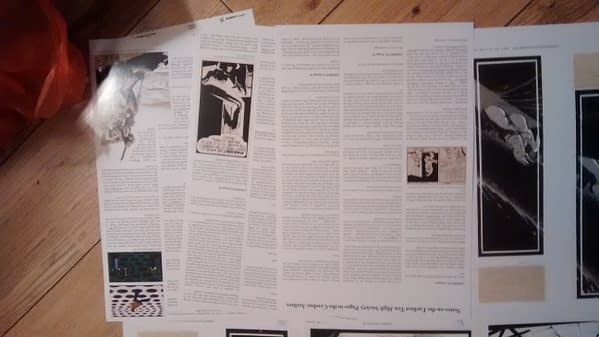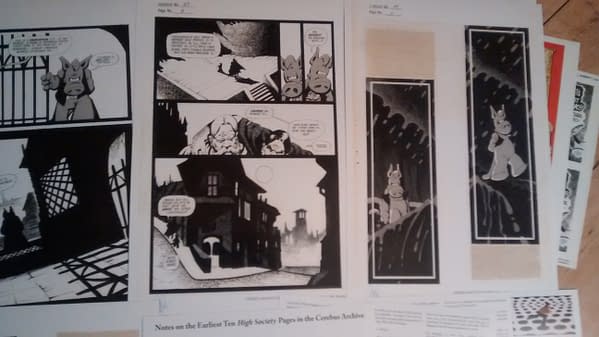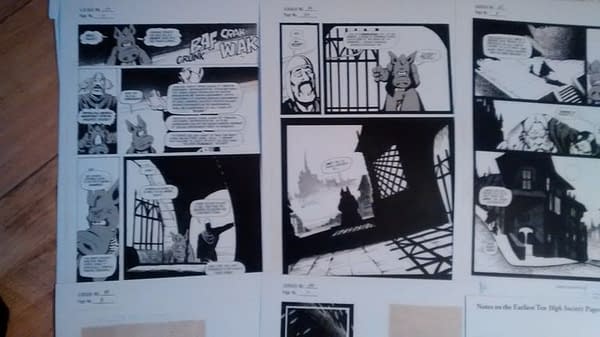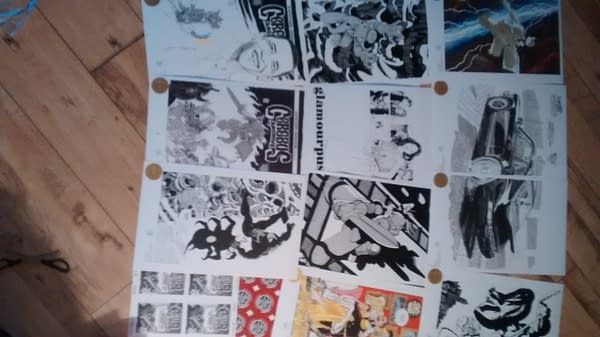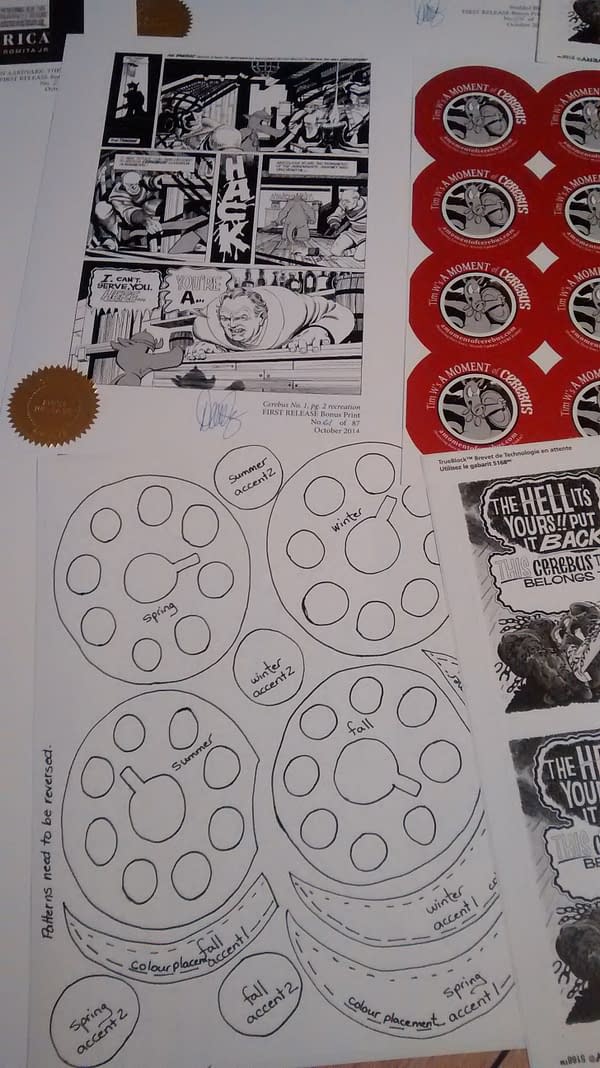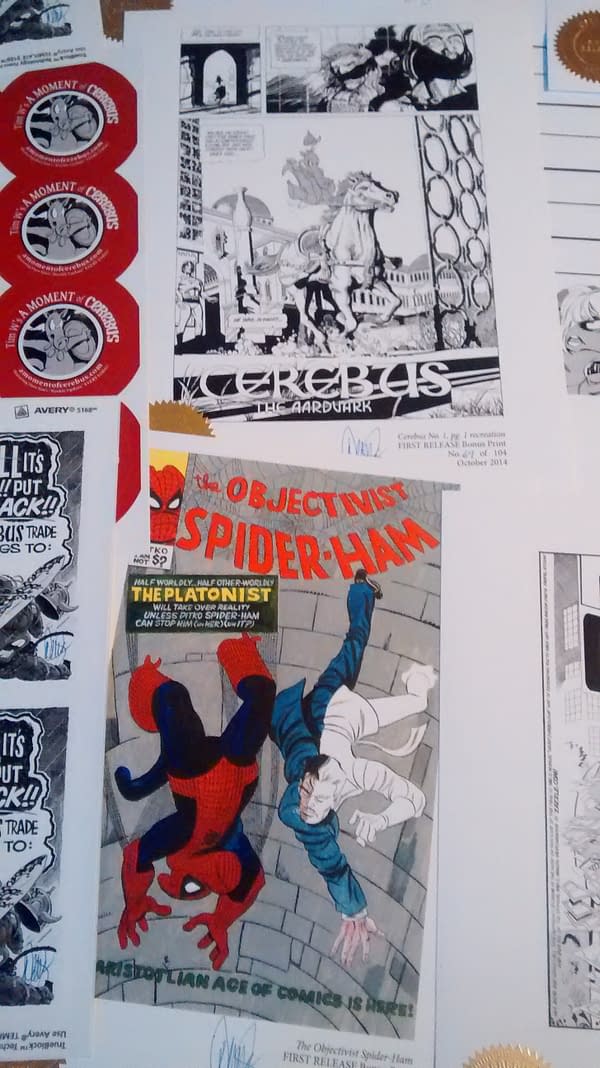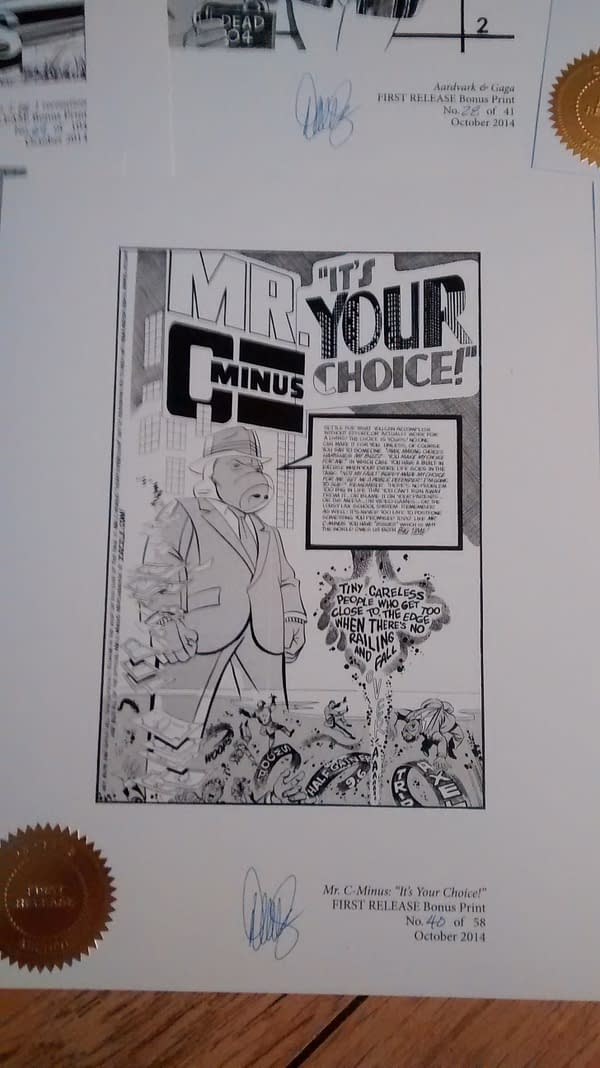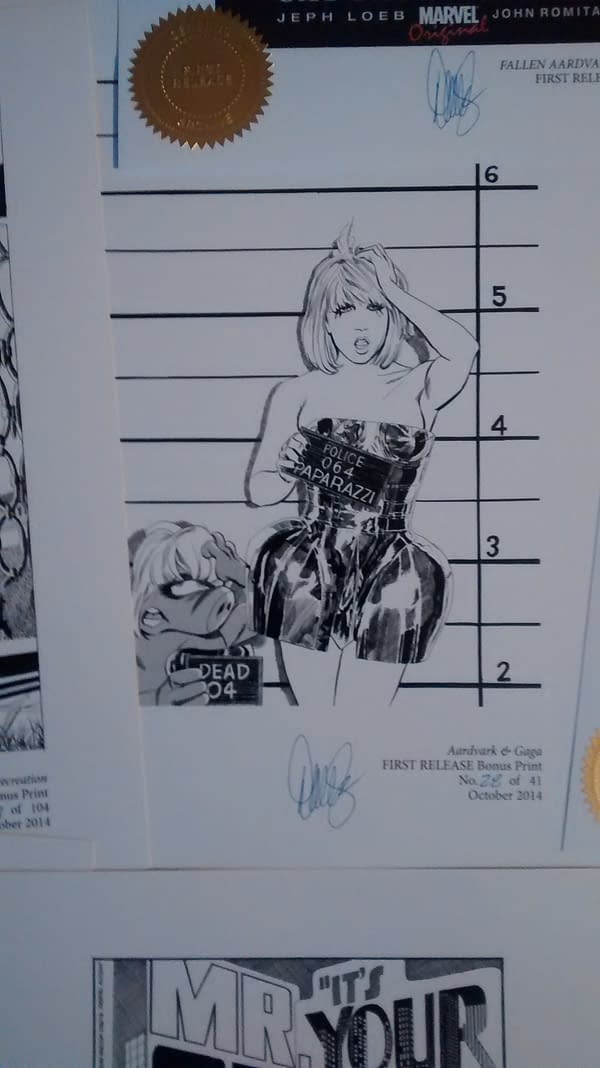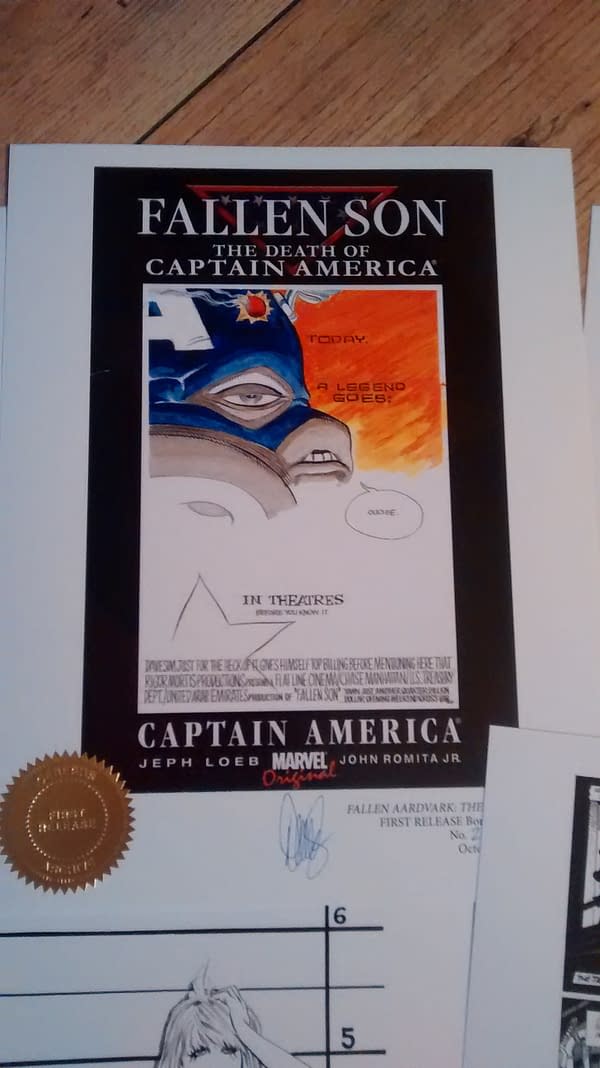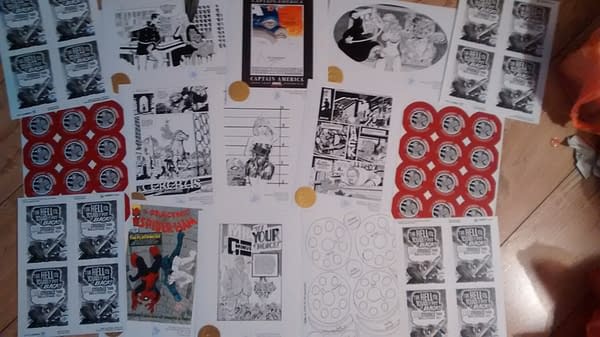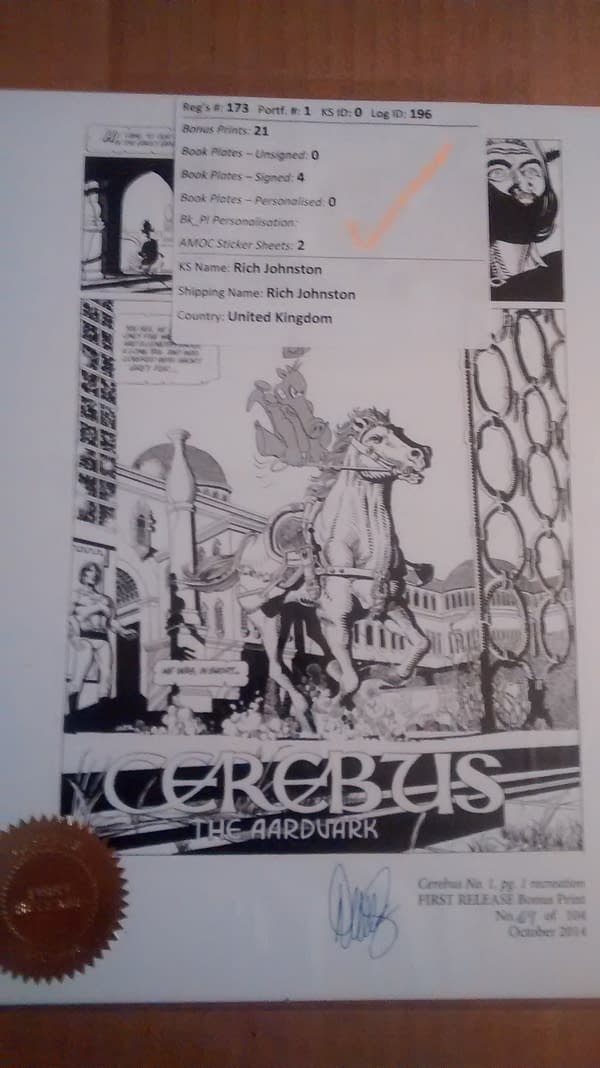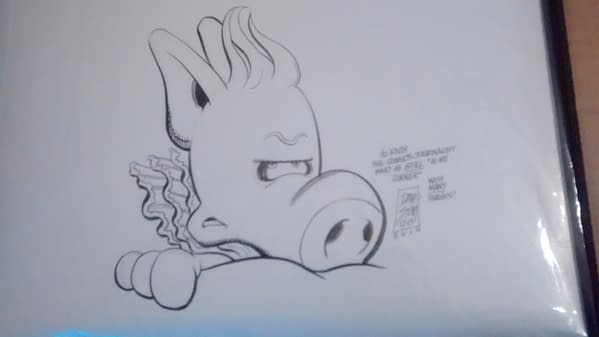 Enjoyed this article? Share it!