Disney may own their own comic book publisher in Marvel comics, but it seems like the House of Mouse might not view Marvel as being well-equipped to produce comic books geared at kids. We've seen Disney outsource its all-ages Star Wars comics to rival publisher IDW, along with comics based on classic Disney characters, Ducktales, and Tangled. This Summer, IDW will also be handling Big Hero 6 comics based on the upcoming Disney cartoon — even though Big Hero 6 actually originated in the Marvel Comics Universe!
In a press release today, IDW laid out the plans for those comics. Beginning in July, IDW will launch Big Hero 6: The Series, an ongoing comic based on the new cartoon of the same name which debuts in June. Hannah Blumenreich will write the comic with art by Nicoletta Baldari and covers by Guihiru and Sophie Campbell.
"I am so excited to write this comic series," said Blumenreich in the press release. "I know these characters are near and dear to a lot of people and I hope to do right by them."
Well, somebody has to, and it looks like Disney puts their faith in IDW. Big Hero 6: The Series (The Cartoon) debuts on June 9th on the Disney Channel.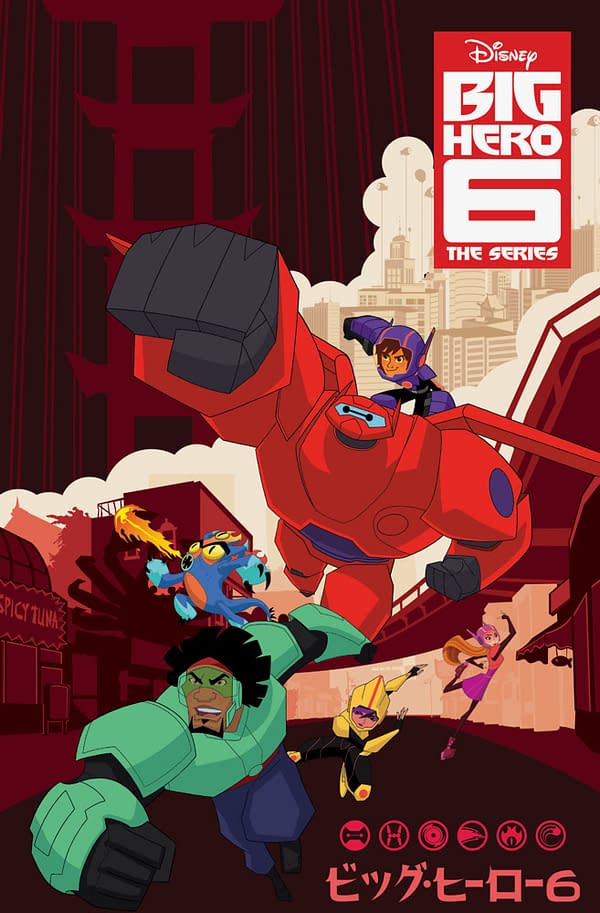 Enjoyed this article? Share it!