Posted in: Comics | Tagged:
---
IDW's Comic Book Adaptation Of Clue (Or Cluedo) Will Have Variant Covers – And Endings! It's like GI Joe and Action Man all over again.
IDW and Hasbro are to publish a new comic book series called Clue based on Hasbro's game Cluedo.
Look, it's called Cluedo, it really is. And that's how it looked when I played it.
So now fans will have the chance to follow the adventures of Miss Scarlet, Colonel Mustard, Mrs. Peacock, Professor Plum and other classic characters in a 5-issue comic series from IDW under license from Hasbro. The new series by Paul Allor (Guardians of the Galaxy, G.I. JOE) and Nelson Dániel (Dungeons & Dragons, The Cape) marks the latest collaboration between Hasbro and IDW Publishing, who have a long-standing relationship that has resulted in countless iconic characters gracing the pages of popular comic books, including Transformers and My Little Pony.
"Ask the average person, and they can tell you who the suspects in Clue are," said Greg Goldstein, IDW Publishing's President and CCO. Well only if they live in North America, everyone else will be asking "what? what do you mean? Oh, do you mean Cluedo?"
The new series opens after the doomed Mr. Boddy is murdered at his own dinner party and everyone is a suspect! Will Boddy's body be the last to fall, or is it just the beginning? Readers will have to follow the clues to solve the mystery, which deepens even further as issue one will feature three alternate endings!

Depending on which variant cover comic book sleuths pick up, a unique conclusion unfolds. Is it a clue, or a red herring? Readers can collect all the variants (and clues), as well as the main cover by Eisner award-winning artist Gabriel Rodriguez, this June to find out!
Hang on… no not just variant covers, but variant endings as well?
Okay, I just got intrigued again…. even if I have to scrawl the extra "DO" on the cover myself.
---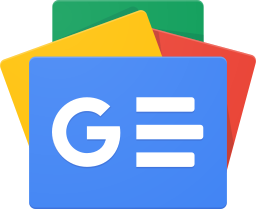 Stay up-to-date and support the site by following Bleeding Cool on Google News today!