From Paulo Baron and Ernesto Carbonetti, Image Comics will publish Paul is Dead this April, imagining a world where the conspiracy theory that Paul McCartney died and was replaced by a duplicate is real (it says "I buried Paul" at the end of Strawberry Fields Forever, maaaan). The comic claims to be the definitive edition of the legend of… a thing that didn't actually happen. And the press release isn't telling us anything new. Bleeding Cool reported that Image would bring this European graphic novel to North America a few weeks ago, and the press release provides further insight.
It also begs the obvious question: what kind of games are Image playing here? It's not even funny to joke about this topic. Imagine if Paul McCartney really was killed instead of John Lennon. We would never have gotten the world's best Christmas song, Simply Having a Wonderful Christmastime. Is Image waging War on Christmas? We can't see any other way to take this.
Check out the press release for more info, Beatlemaniacs.
PORTLAND, Ore. 12/10/2019 — Creators Paolo Baron and Ernesto Carbonetti team up for a speculative fiction graphic novel steeped in music history and Beatlemania in the forthcoming Paul Is Dead. It will be available from Image Comics this April.

Set in London, November 1966, this new graphic novel retells the most popular conspiracy theory in music history and, in a sense, showcases the very first "fake news" of the entertainment world.

John Lennon can't speak, he can't take his eyes off a photo of a car in flames with the body of Paul McCartney inside. His friend is no longer there, and that means the Beatles are no longer there, either. But John wants to know the truth, and with George and Ringo, he starts to re-examine the final hours in Paul's life.

Set in the magical atmosphere of Abbey Road Studios during the writing sessions for Sgt. Pepper, the definitive version of the legend of the Paul McCartney's death.

Paul Is Dead original graphic novel (ISBN: 978-1534316294) will be available on Wednesday, April 22 and in bookstores on Tuesday, April 28. It can be pre-ordered at your local comic book shop on Amazon, Barnes & Noble, Books-a-Million, IndieBound, and Indigo.
Paul Is Dead original graphic novel will also be available for purchase across many digital platforms, including the official Image Comics iOS app, Amazon Kindle, Apple Books, comiXology, and Google Play.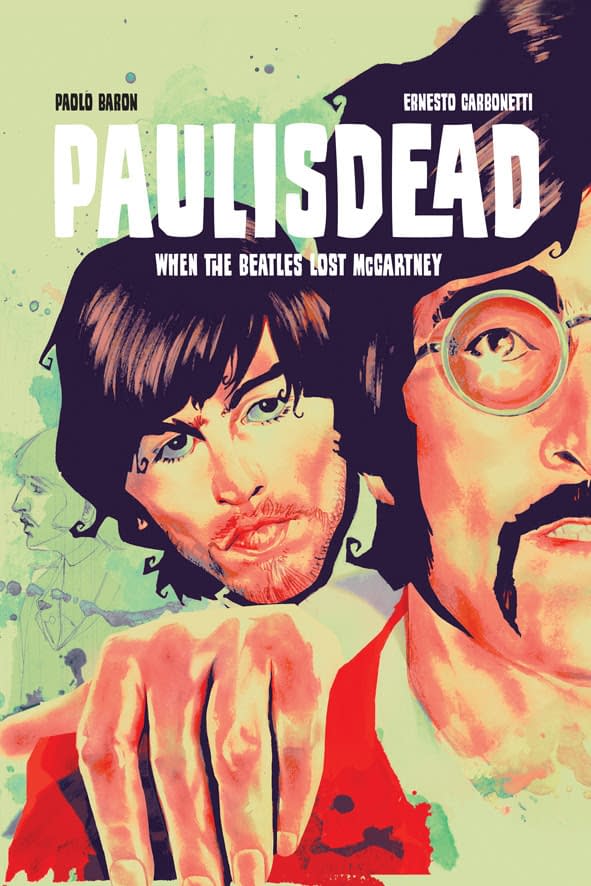 Enjoyed this article? Share it!