Announced at Image Expo 2018, Image Comics will be publishing the first of the Netflix Comics titles from their Millarworld purchase, The Magic Order by Mark Millar and Olivier Coipel.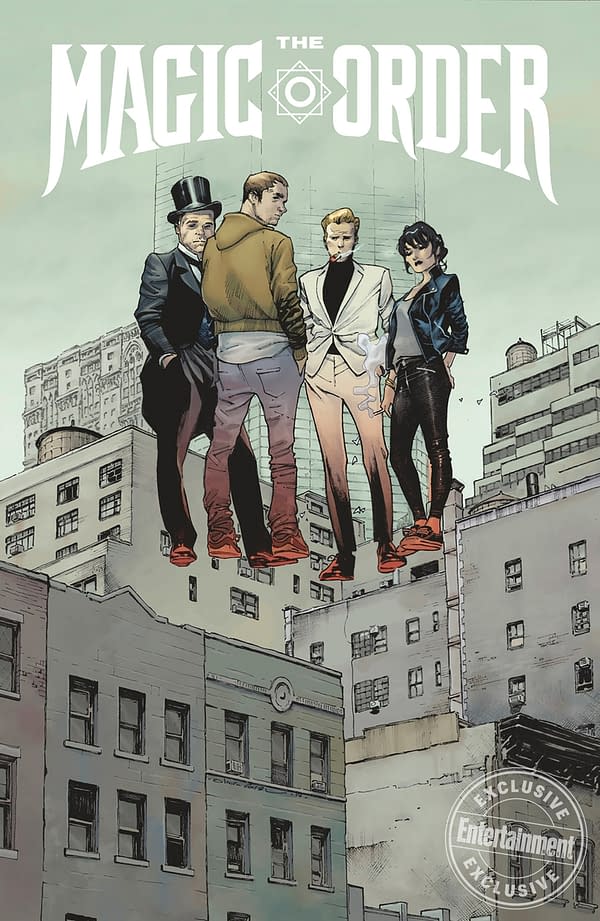 "Five families of magicians have spent generations protecting humankind while living among them as normal-seeming neighbors and co-workers. But when a new enemy emerges and starts picking off the wizards one by one, it forces them to take new measures."
Millar said that the comic aims to make fantasy something that a mainstream audience can connect with:
"So my idea with The Magic Order was to take something that's essentially about a secret order of good wizards who got rid of all the bad things hundreds of years ago, but live quietly among us now with blue-collar jobs and ordinary domestic lives. They have this secret life, but to the outside world it's all very normal and it makes the idea look more like The Sopranos than Lord of the Rings."
NETFLIX'S MILLARWORLD TITLES LAUNCH WITH THE MAGIC ORDER
Comics titan Mark Millar (KINGSMAN: THE SECRET SERVICE, KICK-ASS, HIT-GIRL, JUPITER'S LEGACY) announced that Netflix's forthcoming Millarworld titles will be published by Image Comics, beginning with his first new project, THE MAGIC ORDER. THE MAGIC ORDER will feature art by Olivier Coipel (Amazing Spider-Man, Thor) and is planned as a six-issue miniseries.
We live in a world where we've never seen a monster, and The Magic Order is the reason we sleep safely in our beds. Magic meets the Mob in THE MAGIC ORDER as five families of magicians—sworn to protect our world for generations—must battle an enemy who's picking them off one by one. By day, they live among us as our neighbors, friends and co-workers, but by night they are the sorcerers, magicians and wizards that protect us from the forces of darkness…unless the darkness gets them first.
The series will launch from Image Comics in Summer 2018.
Enjoyed this article? Share it!