Incognegro Renaissance #1 Review: A Relevant and Absorbing Murder Mystery
Zane Pinchback is a black journalist in the 1920s for the New Holland Herald. He is invited to the party of a wealthy white writer named Van Horn. There, he learns a little bit more about how complicated the world is. He expects to be accepted, because Van Horn is known for writing about the plight of black people in the United States. In reality, the party is a bit harsher than expected.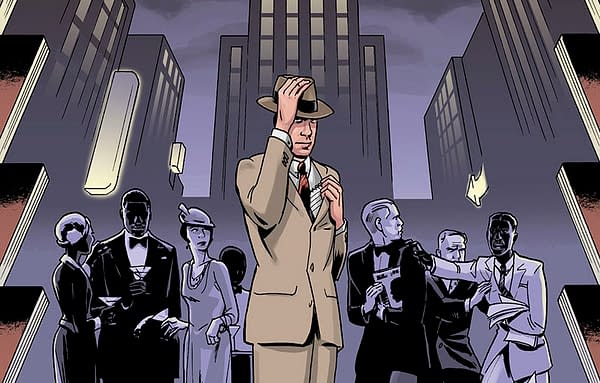 Mat Johnson continues to show an understanding of history and context with Incognegro: Renaissance #1. The character of Van Horn immediately signals a comparison to actual Harlem Renaissance figure Carl van Vechten, writer of, most notably N***** Heaven. Beyond that, he was known as a photographer interested in black subjects.
Van Vechten was, for some reference, a white writer who, to me many black writers of the time, appeared to be nothing more than someone who had a passing fascination with black people and no genuine concern for their plight.
The party Zane attends is reflective of this fact. There are other elements that show a keen observance of historical literary reference. For example, there is a reference to rich white patrons who have an interest in African-American art and literature as "primitivist art," like the famous Charlotte Osgood Mason, aka Miss Anne, who funded many a black artist and writer.
If there is a flaw in all of these clever literary references, it's that only people like me who took Harlem Renaissance classes will get it. It tries to integrate them into the narrative but not with enough context to solidify it as a plot element or to signal to the reader that this was a real thing in history. I don't want that to sound as condescending as it does, but it's a fact of how people read fiction.
One thing that it integrates very well is the concept of "passing," which is necessary to the story. "Passing," for those who don't know, is the idea of a person from one social group passing for a member of another social group. More specific to this narrative, it is the idea of a black person whose skin is so light that they can pass for a white person. A character in Incognegro: Renaissance learns that they can do this.
The characters in this comic are all well rounded and display motivations and ideas that make them intriguing. Zane shows himself to be a compelling protagonist with a driving force and contrasting naiveté that makes for an interesting lead. On top of that, the plot is absorbing. Murder mysteries can easily do that so long as their context makes it unique.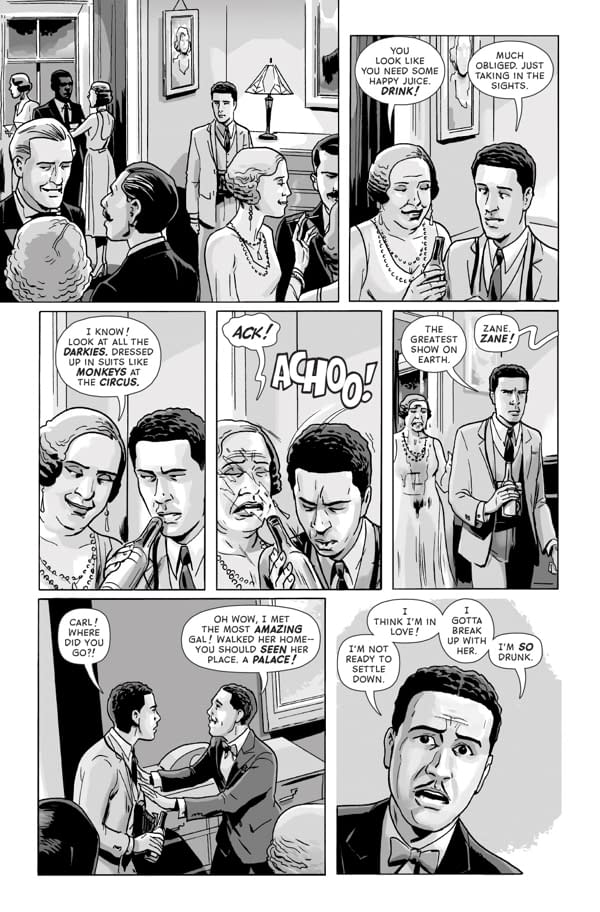 Warren Pleece's art is great. The figures are defined and detailed. The shading allows the black-and-white coloring to work without a major drawback. Plus, it all creates a noir vibe that is fitting for the period piece murder mystery plot.
Incognegro: Renaissance #1 sets up the story and a lot of historical context for the Harlem Renaissance in a compelling fashion. While some of its concepts are only translatable to someone whom took a Harlem Renaissance course or with an English degree (both me), its core plot is still approachable enough to make it engaging enough for the average audience. Plus, Pleece's artwork is really good. This one is recommended. Check it out.
---
---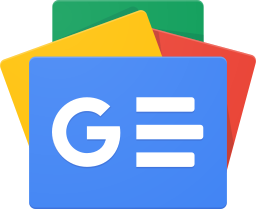 Stay up-to-date and support the site by following Bleeding Cool on Google News today!