The Last #1
{{ reviewsOverall }} / 10
Users
(0 votes)
Summary
Writer: Kris Fazekas, Artist: Matt Ryan, Editor/Author: Anthony "Marvel" Palmieri, Author: Ryan Kitchel, Cover by: Matt Ryan, Variant Covers by: Emma Ort; Cesar Feliciano; Jim O'Riley, Publisher: Sympl Comics, Release Date: Out Now, Price: $3.00 Digital, $5.00 Physical
A small village of satyr-like aliens lives on a distant planet. The leader has a son who is very interested in space travel. The father, however, wants to hide their origins to protect him from the knowledge of those who would kill them.
Unfortunately, those killers aren't far behind, and the son will need to learn of this world sooner than later. Thankfully, his father was preparing for this day.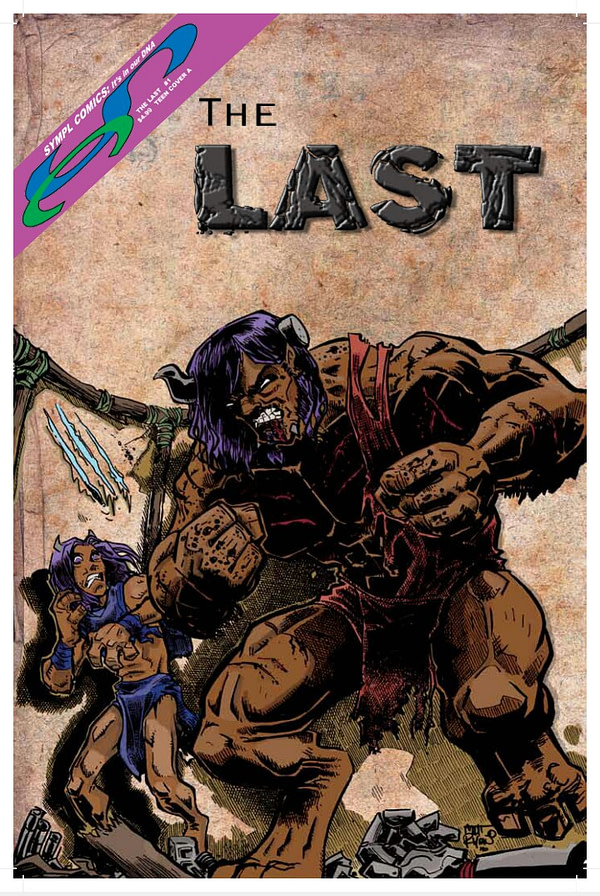 This first issue is very much a set-up/premise comic. That may sound obvious, but there are plenty of comics like Wicked + Divine, and Saga which started off already in the middle of things. En media res has become a common jumping-off point for comic books, so you don't get as many origin issues anymore. Indie comics I've read recently like Heartbreak Quadrant and Kids 2 Kings started off in a similar manner.
As such, we learn more of the father than our implicit hero himself. We learn of the struggle of their people but not much of the people causing said struggle. It is a good start though, and there are a lot of interesting places it could go.
The comic does present the aforementioned satyr-folk as the implicit good guys. There is nothing said of their sins. This may be deliberate, as the father was giving a truncated history to his son in the midst of a massacre, so there could be some places to expand with this from here.
It does remind me of Saga in some small ways. Event he satyr design is reminiscent of Marko's people. There is the mixture of fantasy aesthetics and sci-fi plot elements. There are warring peoples and people attempting to avoid the war. Saga is a good comic to take cues from though for sure.
The art is solid, but there are some problems. Matt Ryan's style lends itself to some obfuscation, so a colorist would do wonders for the comic. Some color distinction would make many scenes far clearer. This also comes down to something of an inking trouble too, as more gradient to the shading would help with some of the confusing panels. That being said, the art does look good. They play with some classic sci-fi designs for the antagonists.
The Last #1 is filled with potential. It is a good start, and the writing of this opening does promise for a decent execution. It's hard to say that for sure though, as many good starts have been bungled by the finish in the past. I do hope for the best though, and I can recommend this one. Check it out.
It can be found on Amazon (though I cannot find the link) and Kris Fazekas's website.
What people say... Leave your rating
Order by:
Be the first to leave a review.
Show more