Marvel has finally revealed exactly what Infinity Countdown is counting down to: Infinity Wars, a new super-mega-crossover event from the creative team of Gerry Duggan, Mike Deodato Jr., and Frank Martin.
From Marvel.com:
In INFINITY WARS: PRIME #1, the heroes and villains of the Marvel Universe reap what they sow as their frantic search for the Infinity Stones leads to cosmic madness like never before. The simmering events of recent months spiral into something much, much bigger in this colossal story.
Not much is revealed beyond that, and the cover by Deodato below, but we can expect to learn more at C2E2 next week. If we were a betting man, though, we'd say there's a pretty good chance the Marvel Universe will be shaken to its core and nothing will ever be the same again. Until the next super-mega-crossover event, of course.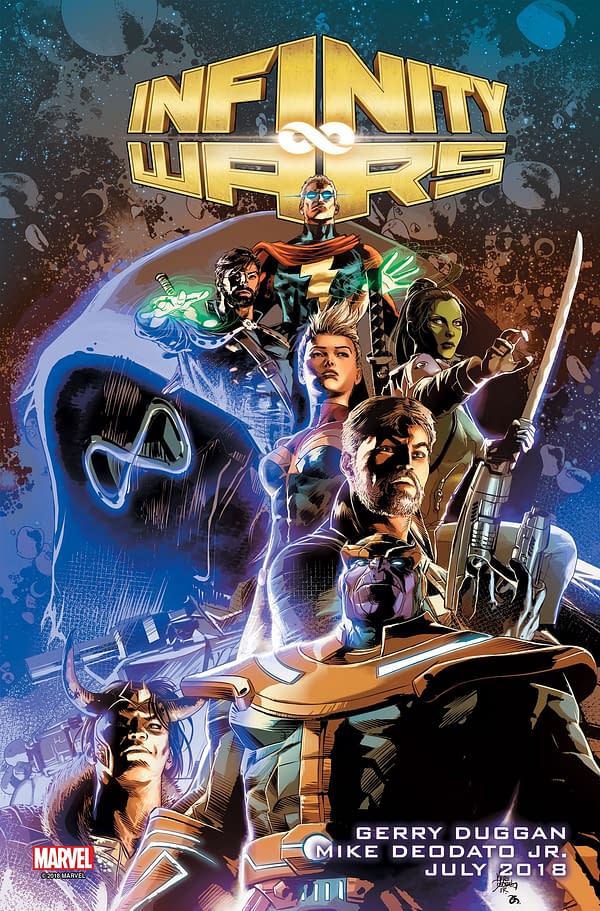 Enjoyed this article? Share it!