Insight Editions is an imprint of Palace Press International, a book publishing company based in San Rafael, California. They focuse on illustrated books on photography, music, and popular culture.
And now… they have their very own comic book line. Insight Comics is beginning by republishing European comic books for the American market.
Two of the books will be shrunken down to US-size, but two will be published at the original French size. Maybe it's a way to test the market?
The books are Elves by Jean Luc Istin and Kyko Duarte, The Baker Street Four by JB Djian, Oliver Legrand and David Etian, Zombies by Olivier Péru and Sophian Cholet and Siberia 56 by Christophe Bec and Alexis Sentenac.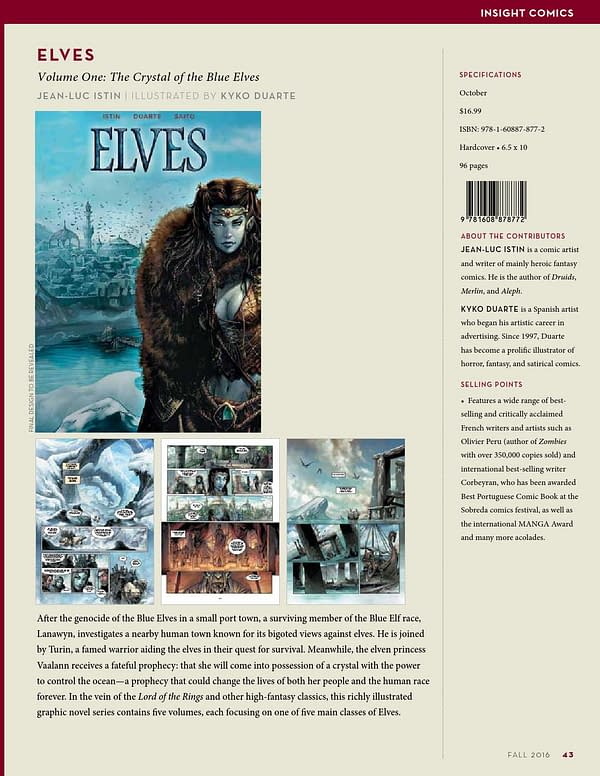 Thanks to EuroComics for the nod.
Enjoyed this article? Share it!