James Romberger's "For Real" Tells Jack Kirby's World War II Story and his Battle With Cancer
New publisher Uncivilized Comics is debuting Chris Thompson's Ginseng Roots #1 later this month. But they have other auteur-owned comic books in the fashion of Fantagraphics and Drawn & Quarterly in the eighties and nineties, to launch in 2019 it seems. They are following up on Craig Thompson's work with that of James Romberger, author of comics such as 7 Miles A Second and Post New York with a new series, For Real, telling short biographical and autobiographial stories in each issue. And Romberger begins with Jack Kirby's real wartime story and his diagnosis of cancer towards the end of his life.
Here are Uncivilised Comics' solicitations for November 2019.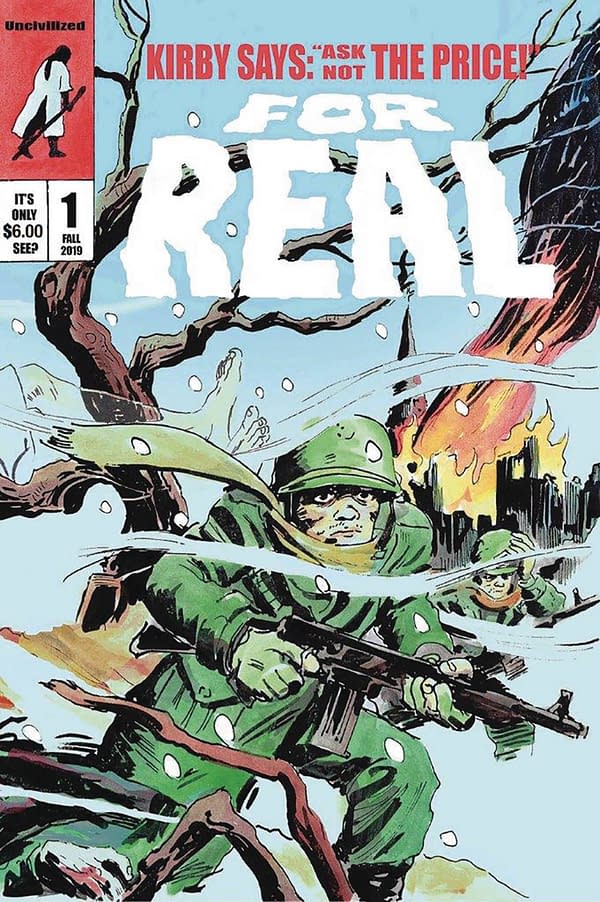 FOR REAL #1
(W) James Romberger (A) James Romberger
Eisner nominated James Romberger (7 Miles A Second, Post York) brings a short comic story, "The Oven," that melds two battles fought in different eras by the great cartoonist Jack Kirby, the most prolific American comic book creator of the 20th century. The first battle: his cancer diagnosis serves as a springboard for the other battle: one of his most harrowing experiences during World War II. "The Real Thing," an accompanying essay by elaborates on those issues in relation to Kirby's biography. For Real is a celebration and a nuanced look at one of America's greatest cartoonists! A must for Kirby Fans!
In Shops: Nov 06, 2019
SRP: $6.00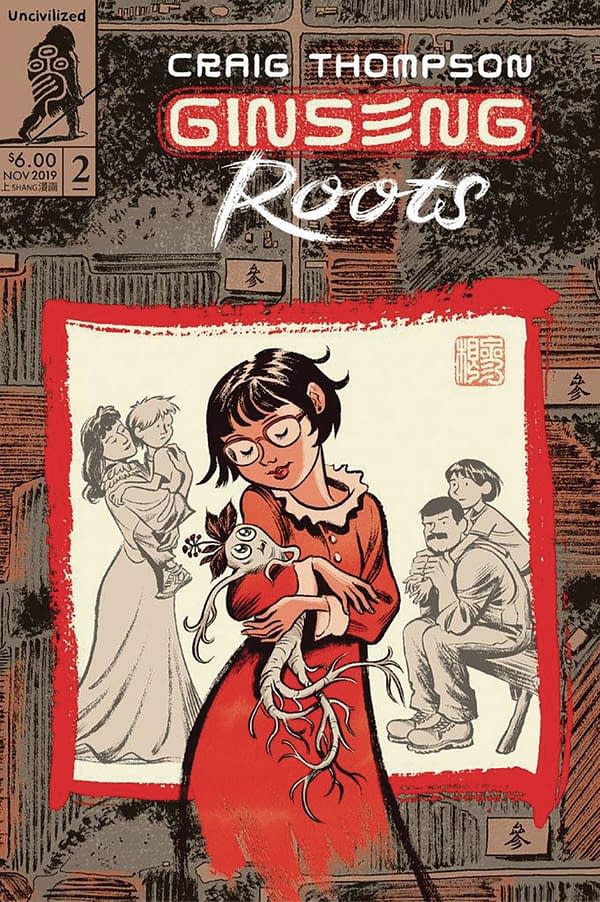 GINSENG ROOTS #2
(W) Craig Thompson (A/CA) Craig Thompson
Craig Thompson returns home, into the heart of rural Wisconsin, to the former global capital of ginseng cultivation. We meet his sister Sarah who was excluded from Blankets, and the Ginseng farmers who employed Craig and his brother as children. Craig explores the problems with autobiography, the nature of memory, and the editing that necessarily follows. Ginseng Roots is a masterful mix of personal history set against a background of global trade, corporate agriculture, and climate change.
In Shops: Nov 13, 2019
SRP: $5.00