Okay, okay, I know that the Island of Krakoa under new mutant rule is bringing back many of the undead mutants. And welcoming all sorts to the party, including those such as Apocalypse, Omega Red and Sebastian Shaw who might have been out-of-sorts in previous years. Even the original Pyro got a new Australian lease of life.
But in today's Excalibur #1 from Tini Howard, Marcus To and Erick Arciniega that included the return of the repeatedly-deceased Jamie Braddock, brother of Captain Britain Brian Braddock and Psylocke Betsy Braddock.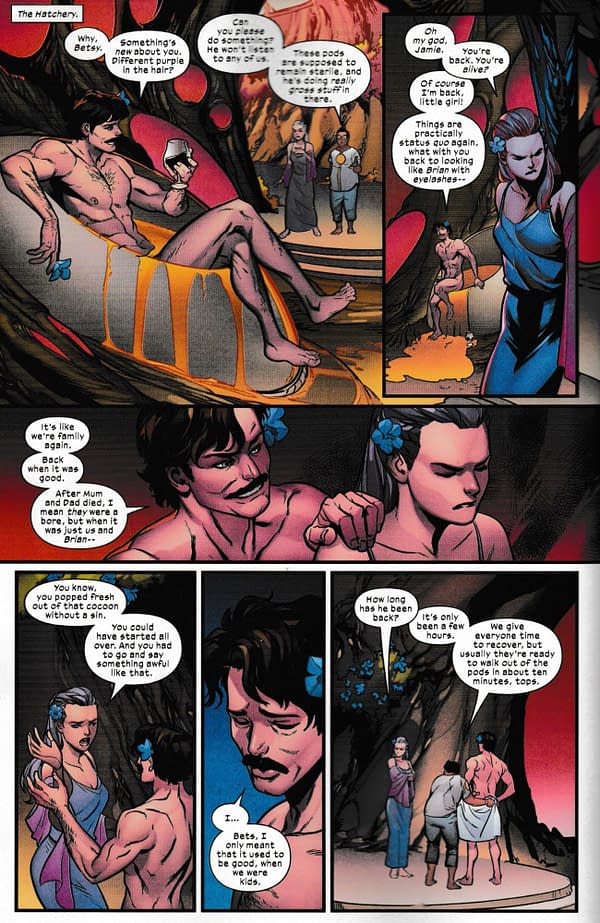 A stand-in for a previous reality warper Sir James Jaspers, Jamie Braddock was notably a) mad and b) could do pretty much anything, by warping the nature of reality.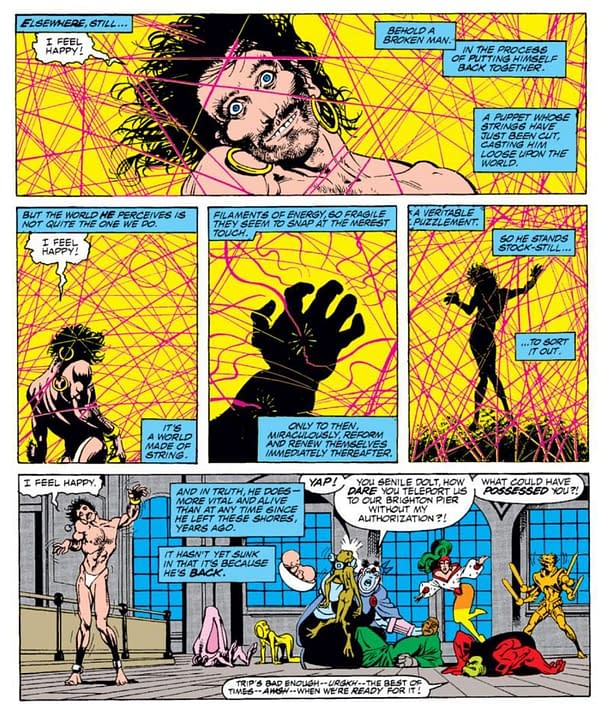 Believing the world around him to be a dream, he treated it lucidly.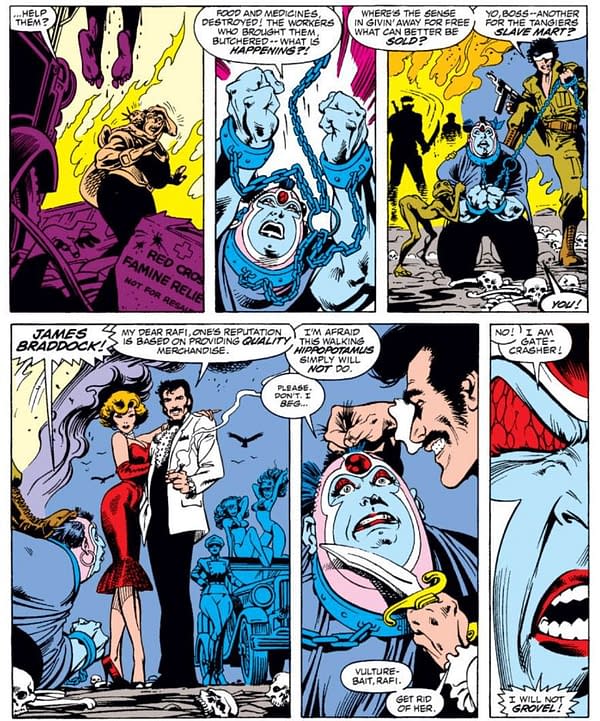 Catatonic, he was later revived and cured of his illnesses, he fought with his siblings against the sorceror known as The Goat – revealed to be a future incarnation of Jamie Braddock. Psylocke possessed Captain Britain in order to break her other brother's neck, removing The Goat from existence.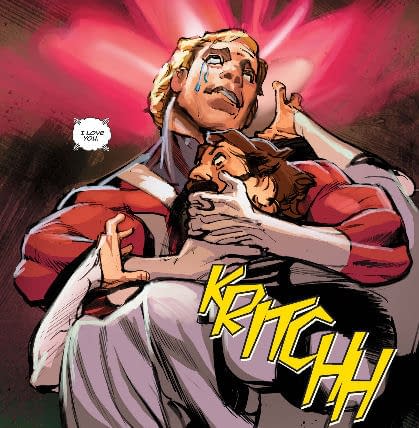 He was later resurrected, by magicians searching for the Infinity Gems, and killed (again) by the Black Widow.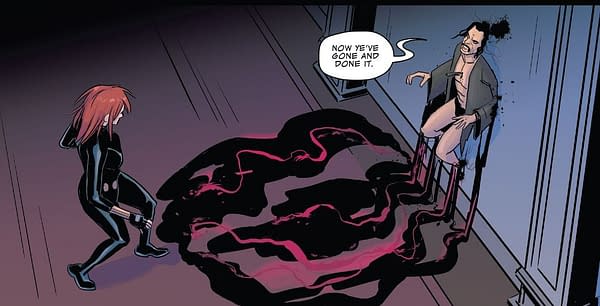 And not much appears to have changed.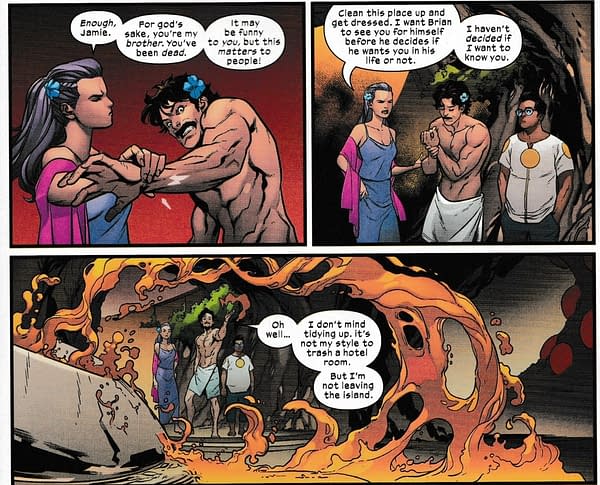 And he's back to wearing very little too. Will the towel be a permanent fixture going forward? Writer Tini Howard goes full into Captain Britain lore as well, revisiting Otherworld, Arthurian legends and the magic mixed with mutancy that informed the character through his run. And we even get a term for mutants from the 1602 Angela: Witchhunter series over on Earth 311, which also slips in nicely as Morgan Le Fey pops up… with Otherworld threatened by the very existence of Krakoa and its vegetation.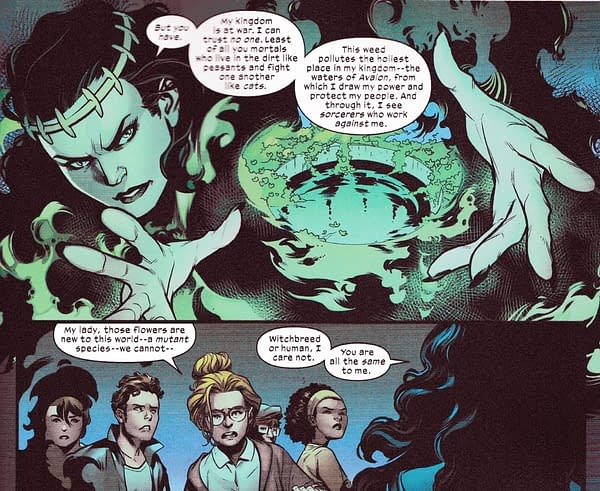 'Witchbreed'. Well, with Krakoa vs the rest of the planet, why not fight on multiple dimensional fronts as well…?
Excalibur #1 is published today.
EXCALIBUR #1 DX
(W) Tini Howard (A) Marcus To (CA) Mahmud Asrar
A NEW DAWN IS FORGED!
The Otherworld is rocked by war! It is a new era for mutantkind as a new Captain Britain holds the amulet, fighting for the Kingdom of Avalon with her Excalibur at her side – Rogue, Gambit, Rictor, Jubilee…and Apocalypse.
Rated T+In Shops: Oct 30, 2019
SRP: $4.99
Enjoyed this article? Share it!