Jenn St-Onge, Still On Track With Ojja-Wojja For 2021
Canadian cartoonist Jenn St Onge was exhibiting at Thought Bubble in Harrogate this weekend. Acclaimed artist for Bingo Love, Archie, Nancy Drew, Jem & the Misfits and a Giant Days Holiday Special, she talked (very) briefly about her upcoming comics project, The Ojja-Wojja.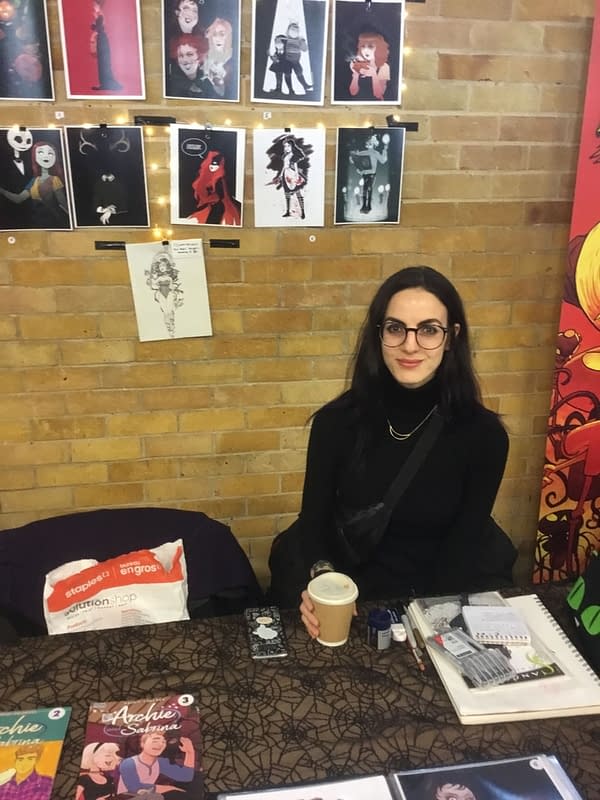 That it's still coming from Harper Collins in 2021. That it was pitched back in 2017 (these things take time in book publishing). And that it's written by Magdalene Visaggo, whose profile if about to rocket courtesy of the Syfy series Vagrant Queen based on her comic book from Vault.
That's all we know. That's all we need to know. I mean, we knew it before. But always good to get a reminder.
Balzer + Bray, an imprint of Harper Collins beat five other publishers at auction over The Ojja-Wojja: A Teen Horror Mystery or Whatever, You Know?, a queer-positive graphic novel by the pair.
Val Malloy is an autistic kid with two interests: the supernatural and her best friend, Lanie. When Val and Lanie accidentally unleash a mysterious entity known as the Ojja-Wojja, transforming their town into a mind-controlled cult, they must team up with other misfits to stop it.
The Ojja-Wojja: A Teen Horror Mystery or Whatever, You Know? described by Magdalene as about two teen girls who accidentally unleash an evil demon that takes over their town, is planned to be published in the Spring of 2021 and is the first of a two-book deal.
And looks like it's on track. And on Jen's Instagram, she's even shown how pages have been redrawn from the original pitch to now…