March sees the launch of another series art Vertigo. Second Coming, by Mark Russell and Richard Pace, sees Jesus Christ return to Earth and move in with a superhero, Sun-Man, known as the "Last Son of Krispex." And just as would likely happen if the real (fictional) Jesus were to return in real life, this fictional Jesus is none too pleased to learn how people have been twisting his words around to suit their agendas.
Jesus Christ, this sounds like an interesting comic!
Money-changing tables will presumably be flipped when Second Coming #1 hits stores on March 6th.
SECOND COMING #1
written by MARK RUSSELL
art by RICHARD PACE
cover by AMANDA CONNER
variant cover by TOM FOWLER
Witness the return of Jesus Christ, as He is sent on a most holy mission by God to learn what it takes to be the true messiah of mankind by becoming roommates with the world's favorite savior: the all-powerful super hero Sun-Man, the Last Son of Krispex! But when Christ returns to Earth, he's shocked to discover what has become of his gospel—and now, he aims to set the record straight.
ON SALE 03.06.19
$3.99 US | 32 PAGES
FC | MATURE READERS
This issue will ship with two covers.
Please see the order form for details.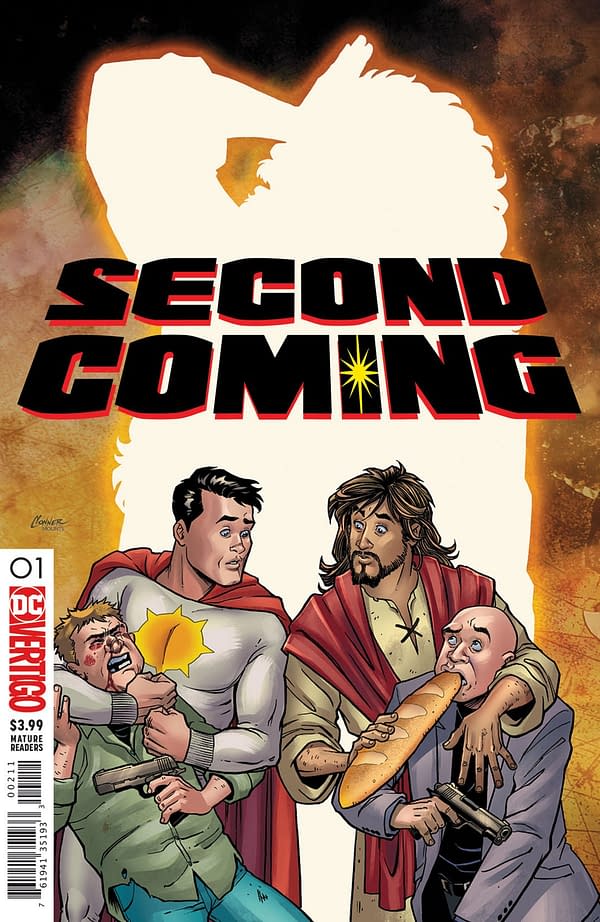 Enjoyed this article? Share it!