Last month's MCM London Comic Con had Jim Shooter as a guest, and at his table were a number of folders, binders, full of memos, sketches, artwork from his long career at DC, Marvel, Valiant and more. He graciously allowed Bleeding Cool to take shots of a few of them, but these are just the tip of the iceberg of the folders he often brings to shows. But for Thanksgiving, Bleeding Cool will be sharing a few of them, and you can check the rest with this handy dandy tag.
At the age of13, in 1965, Shooter both wrote and drew stories featuring the Legion of Super-Heroes, and sent them in to DC Comics. Editor Mort Weisinger eventually offered Shooter a regular position on Legion. Shooter talked at length about those days at MCM, but in his folder was a real find, his original sketch design for The Emerald Empress. Supervillain of the Legion of Super-Heroes, 30th-century wielder of the Emerald Eye of Ekron, a techno-mystical device of vast power, and a founding member of the Fatal Five, she was created by Jim Shooter and Curt Swan, and first appeared in Adventure Comics #352 in 1966.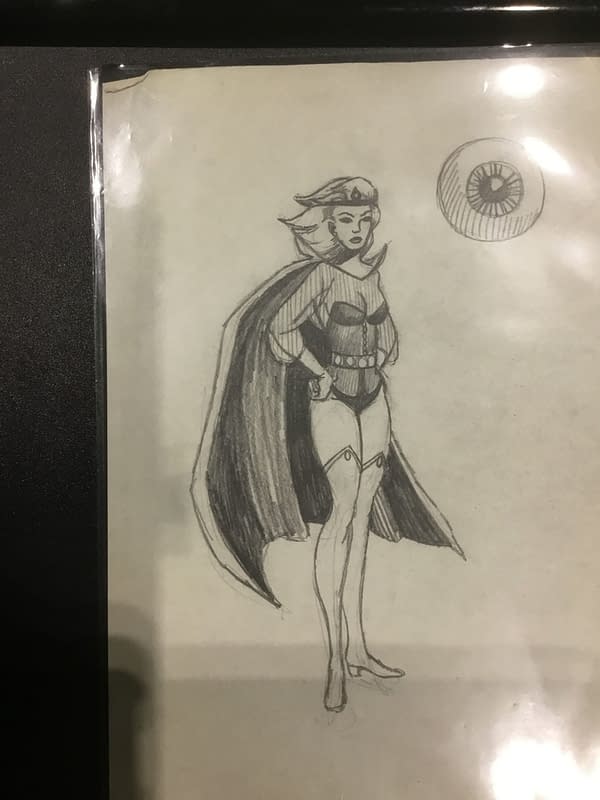 The character has recently returned to DC Comics during DC Rebirth, her presence teasing what were then Geoff Johns' plans for the DC Universe.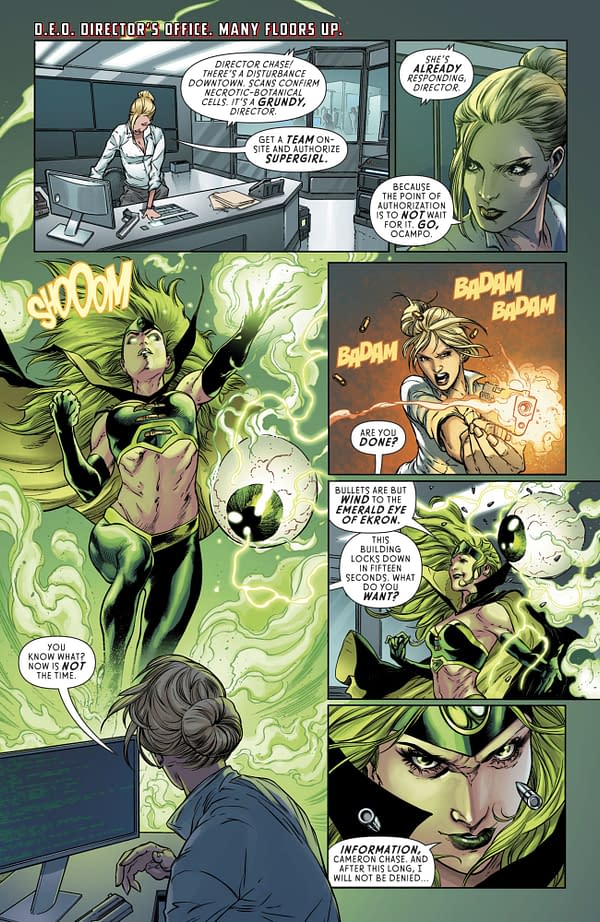 Plenty more where this came from…
Enjoyed this article? Share it!