Posted in: Comics | Tagged: chris wertz, embargo, embargoed, great philly comic con, jim steranko
---
Jim Steranko Blames Promoter Chris Wertz for Great Philly Comic Con Absence
As recently as last week, legendary artist Jim Steranko was promoting his appearance at Great Philly Comic Con, scheduled for Friday through Sunday at the Oaks Expo Center.
"And no excuses! Drop by the GREAT PHILADELPHIA COMIC CON at the Oaks Expo Center April 27-29, where I'll be holding court alongside a battalion of celebs from all corners of the media!" Steranko tweeted. "Have me to autograph your books before my fingers catch fire—and I have to SIGN IN CHARCOAL!!!."
Closer to the show, the website for Great Philly Comic Con advertised Steranko explicitly as for Saturday and Sunday only.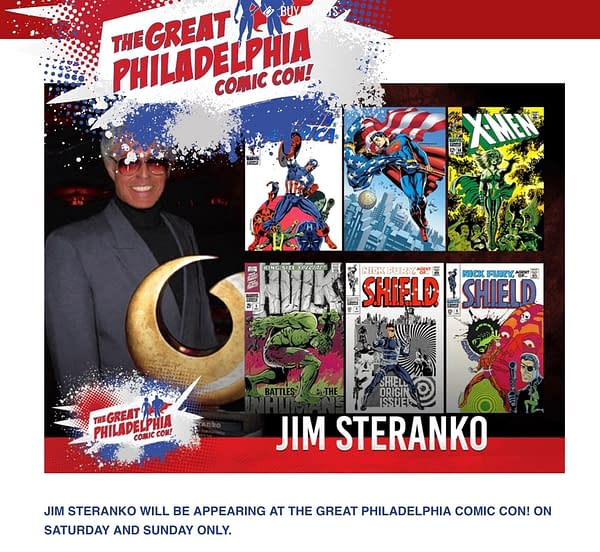 However, when the convention finally arrived, Steranko was only present on Saturday. What happened? Steranko took to Twitter to blame promoter Chris Wertz:
"Speaking of this weekend's GREAT PHILLY CON, an explanation is due to all for my SUNDAY DISAPPEARANCE!" he tweeted Sunday night. "Yes, the show asked me to make a personal appearance all three days! Next, promoter, Chris Wertz, changed the deal to just Saturday and Sunday—then, reneged on his promise!"
Steranko claims this isn't the first time he's had trouble with Wertz.
"Three or four years ago, I'd appeared at his con, and he stiffed me for $1500, paying me $300 a couple years later!" Steranko continued. "To get me to this year's gig, he paid the balance and half my fee in good faith! I requested a check to cover Sunday by Saturday noon, but got a CONTINUOUS STALL!!"
"He NEVER confronted me face to face at the show, but finally—through a messenger at the gig's end—told me 'he didn't have enough money' to cover my tab!" he added. "I didn't believe it for a moment! But I continued to work the line exactly as I agreed— until and after Saturday was wrapped!!!"
For fans who missed out, Steranko says you can catch him next weekend in Cleveland:
We reached out to Great Philly Comic Con, but have not received a comment as of press time. We'll update you if we do.
---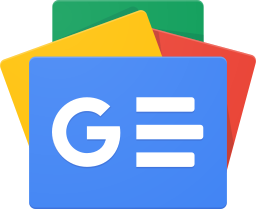 Stay up-to-date and support the site by following Bleeding Cool on Google News today!