Jimmy's Bastards #1 Review – Will This Book Upset SJWs or Alt-Righters?
Jimmy's Bastards is a jet black 'Ennisian' comedy on the best and worst of Bond, and a strong start from co-creators Garth Ennis and Russ Braun. link
Jimmy Regent is Billy Butcher (The Boys) by way of a finishing school. This (if you know your 'book Bond') is basically James Bond. I bring up Butcher because that's the level that Jimmy's Bastards is going for. We're looking at the chance to have another emotionally deep, funny, gory, take down of a major genre, and I think that's needed, always, in this industry. Issue one is Jimmy taking on more than one of his rogues gallery (the aforementioned "Bastards"?) and easing us into the world that he inhabits.
The emotional depth part of that is the key here, really, also referring (of course) to emotional intelligence, which entails that the characters on show in Jimmy's Bastards must have more than a surface level of depth. Where do I see that here? In Garth Ennis' scripted, obvious (no insult!), subtext that details Jimmy's depth of character and respect that on the surface would not appear to be a facet.
This is something that I see best displayed in his initial bonding with Nancy McEwan ("The New Olga") as they go for an introductory morning glass of champagne. Regent, in this moment, is ably undercutting the stereotypical image that he puts out very forcefully everywhere else. So, well, I'll not yap on more about it (feel free to chat at me about it in the comments) just judge for yourself, below.
To be fair you actually get the first hints of this (in the preview below) as he speaks to Mister Thump (the quartermaster – if there's a reference here I've missed it) but it's not as revealing as the Nancy conversation.
The Jimmy's Bastards artist and co-creator Russ Braun provides a dynamic, sometimes gruesome, but always efficient, style. It's this, along with John Kalisz's nigh on primary coloured, pop, world, that serves The Boys comparisons even stronger. It's also this that actually also helps the humour land so well. It was actually the humour that I'd initially had the biggest issue with on this book, because (on first read – despite understanding that it's a parody) it felt super clunky. It was only on the re-read that it landed properly, the 'clunkiness' being intentional. There's no better way to sell a false flag (this time a chauvinistic prick) than to lean heavily in to everything that surrounds it.
Perhaps the *only* thing that most people who haven't read the book will see, though, are going to be the SJW/Alt-Right wars over the phraseology and language in use here. There's obvious irony there since some of these rogues are clear analogues (to me) for internet commenters. I mean, look, Jimmy's Bastards has grown up words in it, bad people say and do bad things, and a book like this doesn't shy away from those things. It requires more than binary thought to process, and I believe that folks that are on that level will love this.
NSFW Jimmy's Bastards #1 preview
I'm cautiously optimistic about this book, it's a strong start and rather well compressed, too. Exposition isn't laid out on a platter, and the rounded characters give you faith enough that any questions will be fleshed out later, that said, I don't see many questions so far. This also means that anything that we take from this thought wise isn't spoon fed to us.
I say pick Jimmy's Bastards up (order it), and give the initial run a look, it's *really* assured stuff.
---
---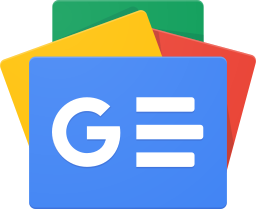 Stay up-to-date and support the site by following Bleeding Cool on Google News today!