Posted in: Comics, Marvel Comics, Review | Tagged: black bolt, Black Bolt #8, Blackagar, christian ward, HRL, inhuman, inhumans, jump on point, jumping on point, lockjaw, marvel, ody-c, royals, saladin ahmed
---
Black Bolt #8 Review and Preview: Kaleidoscopic Intensity
Black Bolt #8 is a great jumping-on point from Saladin Ahmed and Christian Ward, and if it has, how has this book passed you by? Today marks the release of both this and the collection (Hard Time) of issues one through six, and hopefully this issue will make you go back and buy that if you're not already on board. There's an intensity to Christian Ward's art that I think I always knew was there when I read ODY-C, but it never surfaced as a thing that I could tangibly focus in on. (Note: Read ODY-C — it's hard at first, like deadwood speak, but once you're in, you're motoring.) Black Bolt's much more singular focus has enabled me to find that, and in this revelation I've happily seen another Inhumans title do great things with the medium.
We're all aware that the problem of a non-talking character is interaction with other characters, and a story like this needs an amazing art crew on hand to provide valuable "acting" on the page. Ward is the entire crew here, and has to cram a lot in to this issue.
Blackagar has returned from his exile to an Earth that has changed so much in his absence — some of that stemming from his own actions. So the interactivity here is key in terms of character work and ensuring that you engage fully with what's on the page. Some of these interactions are paced so brilliantly that there is a massive emotional hit, and I can think of two immediately:
Firstly, there's a heartbreaking Black Bolt scene, economically packed in to one page plus a full page spread, and it straight-up pulled me apart. Timing is something that this creative team clearly understand, because that's how you use a spread. Secondly, there are a couple of tiny, otherwise unneeded Lockjaw moments buried amongst a lot of other stuff going on, and it simply cannot fail to put a smile upon your kisser. Ward actually puts an awful lot of character into the huge canine, so much so that I'd put him amongst the best portrayers of the teleporting tyke.
Engaging again with people that he has essentially betrayed by his actions (and inactions) was always going to be tough, and Ahmed sometimes feels the need to spell that out to us. More intelligent critics than I might take issue with this kind of thing ("let the art do the talking"); however, we're not all so amazingly blessed of brain (or maybe we're just younger), and sometimes that means that things need a helping hand. That's O.K. Whether this is a scripted tick or an editorial request, I don't know; but it's something that if I think about it for more than a second and put another person's shoes on, I see a different page. That's a good thing, I feel. Thankfully, it's still on the right side of literal storytelling, so not everything is spelled out for the reader. And it is a good thing.
Preview Pages
Black Bolt, as a book, has been a stunning, affirming read and serves as a great introduction to Mr. Ward's kaleidoscopic panelling and colouring, which so gracefully pull your eye around a page. The first trade is also out today, and I think either are a fantastic pick if you're currently buying Marvel.
This issue in particular is actually a good jumping-on point, too. The concise recap at the start leads to basically a character being introduced to the world as it currently is in the 616 for Inhumans. I dare say that it's actually a very good book for anyone wanting to get in to Marvel's current status, since it neatly lays out everything throughout the issue.
Black Bolt shows that reinvigorating the Inhumans at Marvel has been, in all, a good look. When it allows flat-out beautiful books like this to exist; genre fiction like Royals; glorious, pure sci-fi, wholly complex, new characters, like Ms. Marvel; and getting Warren Ellis to write another arsehole — that's a success to me. Sure, there'll be books that fall by the wayside, but then we'll also get this.
As I say, Black Bolt #8 is a definite pull if you're shelling out on Marvel. It's a good stepping-on point (rare), and, hell, if you like this, you should definitely go back and pick up the trades.
---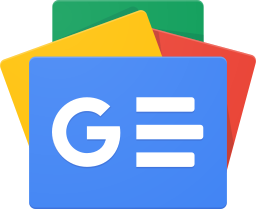 Stay up-to-date and support the site by following Bleeding Cool on Google News today!