Posted in: Comics | Tagged: aco, AWA, garth ennis, jacen burrows, jms, Madness
---
JMS Kills Off All The Superheroes in AWA's August 2023 Solicits
J Michael Straczynski's new comic with ACO, The Madness, launches in August from AWA. With a superthief whose family are killed by superheroes of the age
---
J Michael Straczynski might be setting the wires afire with news of the Babylon 5 animated series and a fifty-year old fan like me is all atwitter as well, but he is also focusing on brand new work with brand new ideas as well. Such as his new comic book series launching in August from AWA, drawn by Aco, The Madness. With a superthief whose family are killed by the great superheroes of the age, taking revenge. Is this his version of The Punisher Kills The Marvel Universe from Garth Ennis? Well, Garth Ennis has a continuing book for AWA as well, The Ribbon Queen #2, with Jacen Burrows, all in AWA's August 2023 solicits and solicitations.
THE MADNESS #1 (OF 6) CVR A ACO (MR)
AWA
JUN231641
JUN231642 – THE MADNESS #1 (OF 6) CVR B PETERSON & MAIOLO (MR) – 3.99
JUN231643 – THE MADNESS #1 (OF 6) CVR C TALAJIC PUNK ROCK HOMAGE ( – 3.99
JUN231644 – THE MADNESS #1 (OF 6) CVR D 15 COPY INCV B&W PETERSON – 3.99
JUN231645 – THE MADNESS #1 (OF 6) CVR E 20 COPY INCV ACO MOHAWK (M – 3.99
(W) J. Michael Straczynski (A) David Lorenzo (A / CA) Aco
Legendary writer J. Michael Straczynski teams with superstar artist ACO for a tale of bloody vengeance. In THE MADNESS, Sarah Ross has been using her power as a thief, stealing from the rich and…well, keeping it. Until the day she stole from the wrong person, a highly placed official who pressures the government to assassinate her. The plot, aided by so-called "good" superheroes sponsored by the government, misses her but wipes out her family. Driven mad by grief, and laser-focused on revenge for the murder of her family, Sarah and a hidden side of her personality – an imaginary friend who may be more real than she believes – goes after these superpowered operatives determined to take her revenge, at any cost. In Shops: Aug 09, 2023 SRP: 3.99
THE RIBBON QUEEN #2 (OF 8) CVR A SHALVEY (MR)
AWA
JUN231647
JUN231648 – THE RIBBON QUEEN #2 (OF 8) CVR B HARRIS (MR) – 3.99
JUN231649 – THE RIBBON QUEEN #2 (OF 8) CVR C HORROR HOMAGE (MR) – 3.99
JUN231650 – THE RIBBON QUEEN #2 (OF 8) CVR D 15 COPY INCV B&W SHALVEY (M – 3.99
(W) Garth Ennis (A) Jacen Burrows, Guillermo Ortego (CA) Declan Shalvey
Detective Amy Sun watched the prime suspect in her case literally unravel before her eyes, leaving no doubt that some supernatural force was at work – and that work is grisly in the extreme! Now it's up to her to piece together a case involving murder and police corruption before more people die. But when members of the corrupt cabal within the department corner Detective Sun, they too start to unravel. It's the second chapter of the dark, bloody tale by modern masters of horror writer Garth Ennis and artist Jacen Burrows! In Shops: Aug 23, 2023 SRP: 3.99
SINS OF THE SALTON SEA #3 (OF 5) CVR A BRADSTREET (MR)
AWA
JUN231651
JUN231652 – SINS OF THE SALTON SEA #3 (OF 5) CVR B MARTINBROUGH ANDERSON – 3.99
JUN231653 – SINS OF THE SALTON SEA #3 (OF 5) CVR C FILM NOIR HOMAGE (MR) – 3.99
JUN231654 – SINS OF THE SALTON SEA #3 (OF 5) CVR D 15 COPY INCV B&W (MR) – 3.99
(W) Ed Brisson (A) C. P. Smith (CA) Tim Bradstreet
The story of what drove ex-criminal Wyatt into retirement – a heist that went pear-shaped, resulting in his family's death – comes into focus as the ex-con finds himself on the run from a deadly cult called the Sons of the Salton Sea. Intent on recapturing Silver, a young boy with a mysterious connection to the cult, Wyatt's brother learns why they're obsessed with the kid when he discovers the cult leader is actually Silver's father. In Shops: Aug 02, 2023 SRP: 3.99
RED ZONE TP (MR)
AWA
JUN231646
(W) Cullen Bunn (CA) Lee Loughridge (A / CA) Mike Deodato
Called in by the U.S. government for a secret international mission to Russia, unassuming American professor of Russian and Slavic Studies at NYU Randall Crane finds his history in the Soviet Union begin to thaw and reveal itself. When the team of commandos sent to protect him end up dead, Randall finds himself forced to fight his way out of the former U.S.S.R. using skills he thought he'd left dead and buried in the cold, hard streets of the Mother Russia a lifetime ago. In Shops: Aug 16, 2023 SRP: 9.99
---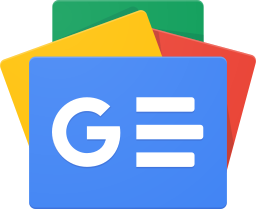 Stay up-to-date and support the site by following Bleeding Cool on Google News today!