John Stokes is a beautiful, detailed comic book artist who has spent his life working in the medium. He got into comics thanks to his brother George who already worked for British publisher IPC and it was that work that sparked a lifelong interest in comics. He worked, largely uncredited, for IPC for 16 years in the sixties and seventies where, among other things, he drew all 360 instalments of the comic strip Fishboy.
He was recruited by Dez Skinn to work for Marvel UK, initially on The House of Hammer, then on to Black Knight and Doctor Who. In the early to mid-eighties he also worked for other British comics like Warrior and 2000 AD.
This led to more work with DC Comics and Marvel in the nineties and, inking The Invisibles, reuniting with with Grant Morrison, who he had worked with previously at Marvel and 2000 AD. He has also returned to 2000 AD after a 15-year hiatus to do more inking work.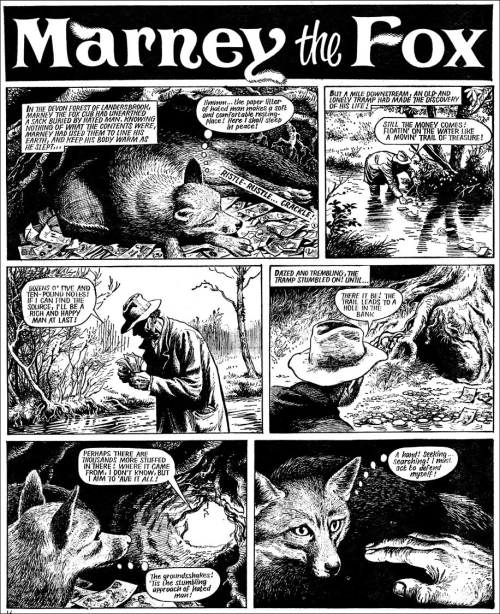 And publishers of 2000AD, rebellion, are using the acquisition of the IPC library to reprint some of those classic works, beginning with Marney The Fox. They will be launching next Friday from Gosh Comics in London, with Stokes signing copies and talking about his career with Broken Fromtier's Andy Oliver. If you want a chance to meet a living legend of the comics industry, you owe it to yourself to pop by…
Enjoyed this article? Share it!