John Tyler Christopher wasn't the inventor of a comic book cover that looks like it's an action figure toy, inside its blister pack. Hell, I still have a copy of the first I can remember, Scud The Disoosable Assassin from the nineties, but odds are there are ones before that.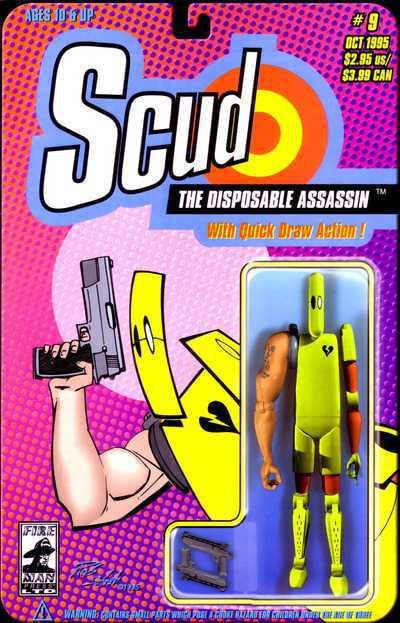 But last year, the artist John Tyler Christopher created an action figure variant for Star Wars #1. And demand amongst comic fans, toy collectors and Star Wars fans converged to create unprecedented demand.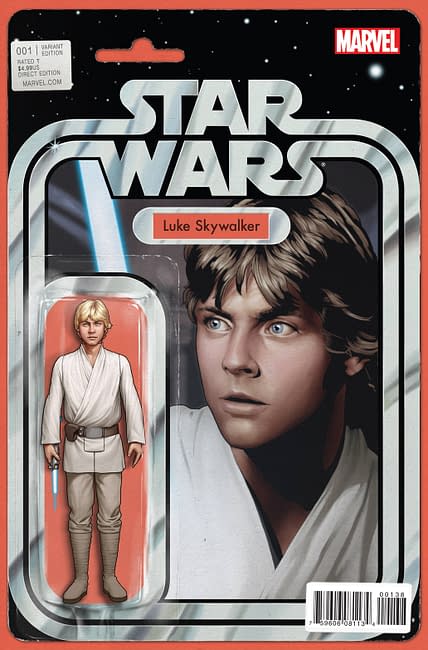 That then spread to Taylor creating covers for the X-Men and across the Marvel titles.
Christopher was also targeted for retailer exclusive variant covers –  and he created his own licensed cover with Boba Fett that he sold on-line and at shows.
And now other publishers are running their own action figure variant covers not by Christopher.
But Titan Comics have gone a step further, running their own action figure cover variants not by John Tyler Christopher – but giving him credit.
"Inspired By"….
Enjoyed this article? Share it!