DC Comics Has Made Jonathan Hickman An Offer
This has been in the works for a long time. But we understand that Jonathan Hickman, who has been working on creator-owned comics since he left Marvel Comics at the end of Secret Wars, has has been in talks with DC Comics. The nature of this has been a long time in the agreeing, but I understand whatever it would be would not be an exclusive deal, leaving Hickman open to work on other work-for-hire projects. That could include Marvel.
As it stands, DC Comics asked Hickman to pitch several things, and he has done so. They have made him an offer. He has yet to accept, but the decision for the man who shepherded Hickman into Marvel Comics from Image Comics, Brian Michael Bendis, to join DC Comics does feel like the fates aligning.
What the chosen project will be, if he chooses to choose a project at DC, we don't know. Hickman has a reputation at Marvel for long-planned plot lines that cross one comic to another, taking characters and concepts with them — not dissimilar to what Geoff Johns set up for the Superman comics. Could something similar be planned?
He also tweeted out this reference to the Robin Williams film Dead Poets Society, with pupils expressing loyalty to their fired teacher.
https://twitter.com/JHickman/status/927935825719054336 Jonathan Hickman is known for creating the Image Comics series The Nightly News, The Manhattan Projects and East of West, as well as working on Marvel Comics' Fantastic Four, FF, and SHIELD titles. In 2012, Hickman ended his run on the Fantastic Four titles to write The Avengers and The New Avengers, as part the "Marvel NOW!" relaunch. In 2013, Hickman wrote a six-part miniseries, Infinity, plus Avengers tie-ins for Marvel Comics. In 2015, he wrote the crossover event Secret Wars. And then… left.
He is also a designer, designing covers for many of his own works, including the God Is Dead series he created for Avatar, plenty of work for covers for Virgin Comics, including Andy Diggle's Guy Ritchie's Gamekeeper and Garth Ennis's Seven Brothers.
His design work has also affected his comic book stories, with diagrams and charts becoming part of the action and storytelling devices he can use, notable in the Time Runs Out storyline in Avengers, with the various incursive Earths.
He collaborated with Bendis and editor Tom Brevoort on the Secret Warriors series, which followed Nick Fury and a group of superpowered operatives as they undertook espionage operations in the wake of Secret Invasion. Hickman later wrote a SHIELD limited series for Marvel that still nears completion. He and artist Sean Chen created the Dark Reign: Fantastic Four limited series in 2009, which led to him writing the Fantastic Four series with issue #570 with Dale Eaglesham, including the headline-worthy story Three in which the Human Torch appeared to die stopping a horde of monsters from the other-dimensional Negative Zone, and spinning off as the series FF, or the Future Foundation.
---
---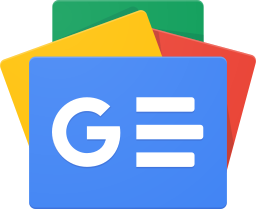 Stay up-to-date and support the site by following Bleeding Cool on Google News today!