Jonboy Meyers walked off Teen Titans after two issues of the DC Rebirth back in 2016, citing creative differences. He then walked off The Royals from Marvel in 2017.
This year he is jumping onto one of his very own, and kickstarting it too, launching his first Sketchbook in five years.
The Sketchbook will be a 100-page Monster book collecting concepts and character designs from Jonboy's work in video games, animation, and comics, like Teen Titans Rebirth, Royals and Spawn as well as layouts from the canceled Brian Wood Spawn Resurrection one shot….
Wait, what? There was art from the canceled Brian Wood Spawn Run? What's the story behind that? We asked and Jonboy Meyers told us,
Yes, I did about 24 pages of tight layouts drawn from the cancelled Brian Wood Spawn Resurrection Script. I included a portion of them in the Kickstarter Sketchbook and as a bit of a Director's Cut for Spawn Resurrection.

It goes way back in Spawn 150 when the Original Spawn Al Simmons "Killed" himself, well— Al Simmons really didn't die… he was transported by a Supernatural Entity to another Dimension. There, Al Simmons is fully restored and He was supposed to serve as an avatar of sorts for the Entity to invade and take over our Dimension…think Supernatural Galactus and Supernatural Silver Surfer. This Entity Gives Spawn his Sword which can cut a door way between their dimensions… of course Spawn double crosses the Entity and heads back to Earth—Specifically Queens NYC.

Al Simmons/Spawn then begins to assemble a team and a strategy on how to fight this New Threat to our Dimension… Meanwhile Spawn and his colleagues are caught up in a Riot in Queens and Spawn and his Team have to fight a mob and save lives. Though unknown to Spawn, using his powers act as a Beacon for the Entity, the Entity now knows where the Earth is. The Issue Ends with Spawn Quelling the Riot and the Entity preparing to mount his offensive.

I'm totally underselling it here, it has all the Socio-political beats of all of Brian Wood's stories—things he know for and very much "ManvsTheSystem," overtones and such, though ultimately I don't think Brian and Todd were on the same page, so I pitched Paul Jenkins to come in and Paul really made something really special.
As for the rest of the sketchbook…
It's a collection of work I've done over the past 5 years—so there's a lot of unused cover layouts, sketches and almost all of my designs and unseen/unused character designs from my my current comics work and I've also included some of my character designs and turn around stuff I did for Riot Games' League of Legends Cinematics like their "Twist of Fate," "New Dawn," and Darius "Fear" Cinematics and the Spirit Guard Udyr Digital Comic.
And for what comes now…
I'm doing some Covers for Valiant and some Indie titles as well. But Bbesides the New Kickstarter Sketchbook I'm working on my own Creator Owned Series, "Princess Dragon Killer"Any remaining Stretch Goal funds left over from the Kickstarter Sketchbook, will be rolled right into finishing up my creator-owned project—which is definitely a labor of love so much so that I've been passing on some great mainstream projects in order to make my creator-owned project my sole focus for 2019.
=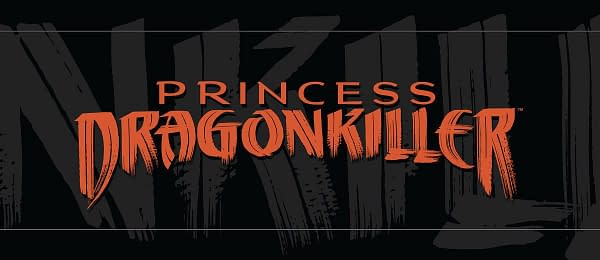 As for Meyers move to creator-owned comics, he blames Paul Jenkins.
My time working with Paul on Spawn really was one of THE best times I've ever had working in comics and the most collaborative.

We had a great rapport, and talked for hours about the direction of the book, where we wanted to go, Paul listened and incorporated a lot of my ideas into the book, and he helped me layout the art. It was a very collaborative, creatively fulfilling project, which shows since most of our issues were 24-26 pages long. This was our book and I'm tremendously proud of the work be both did on it—which I hoped shows when people picked up the book.
And this changed for Jonboy when Spawn creator Todd McFarlane took over writing the comic.
I think it was because I was so invested in the story that Paul and I wanted to tell. Nothing against Todd, he was super collaborative and inclusive, however I really missed the team dynamic while working with Paul and the direction we wanted to take the Book .
Then there were those curtailed runs on Teen Titans Rebirth and The Royals…
It didn't quite turn out as I had hoped at either of the Big Two. But I did learn a lot about working in comics. And I don't want this to come as a knock at either companies—they're great— I just think the landscape is different now.

The general feeling I got was that comics are more Brands and Products now. And there are stricter guidelines to the narratives and what you can do with those said Products/Brands. Even the style in the art used is considered.

That they tend to fall into guidelines of what you can and can't do with the character and writing pitches are considered—and the direction is generally put together by Head Editorial Teams, then managed down to Group/Senior Editors, etc. Then paired with Writers to write the narratives very closely with what Editorial has in mind for the Product. There are exceptions to this rule, but this was what I observed and how it's generally done.

Artists now — for the most part, get little to no say on the narrative or the direction and there's a lot the artist is expected to do as part of their Page Rate—not in addition to. Which can often include concepting character designs/world building under Editorial direction, all of which are considered part of your Page Rate, which is totally understandable—but you have to keep in mind that you don't get paid for any of the work until you start drawing the actual comic book pages.

It's not always problematic, but if there's a delay with the Scripts/Narrative then it can be problematic and can translate to months of just waiting around until the script is ready. And keep in mind you don't get paid until you start drawing the book. It can be a challenging situation, especially when you pass on other books to work on this particular project.
Regarding those script delays…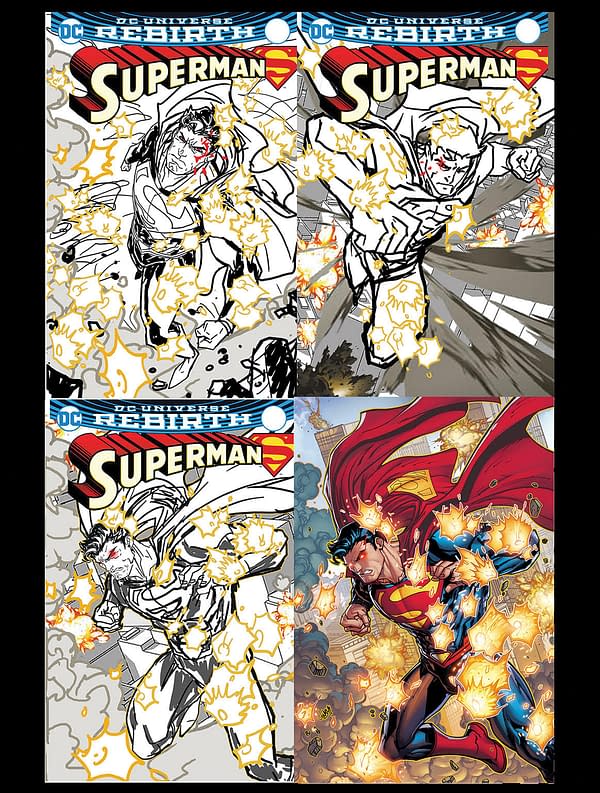 I was working on Reboots, Relaunches, Special Series and all of these take more time to develop Narratives…. and being the artist assigned to that book, you have to be extremely patient with the time it takes to make those Narratives just right. But it does get a bit nerve racking especially when your project has been announced on X date and you're months into waiting for a script and the story is still in the feedback process with Editorial. YIKES!

But stepping back and looking at it, I'm learning it's due to a lack of manpower on the Editorial side to be able to read/edit/go through scripts, get input from Head Editorial, give that feedback to the writer, work with an artist, colorist etc., Letterer etc.

I've found that most Editors I've worked with are generally are stretched thin. I think it's hard for them to try to work ahead, since they're so busy with stuff that goes out the door every 30 days. They're like firemen constantly putting out fires all the time.

Working freelance or even under contract you do your best to keep working while waiting for a project to start while balancing your availability for your primary gig…usually turning down other projects, I've always tried to do my best to stay busy, but not busy enough so when you book is ready you can ideally just get right to work on it.

I was concerned that if I was too busy to work when it became ready, they'd find someone else to draw it. When they're ready to go, man it's ready to go with or without you.

And yes while waiting for your project to start you should always ask your Editor for work. Which of course I always do, though in my case there was very little work to keep me busy in the interim. Now, not every book is like that, but for me it was. \

And the hard part about it was by the time I got a script, we usually had a month or less to get the book done and off to the press. So you're constantly working under the gun—the entire creative team. Compared to prior years where we had 2-3 months lead time or more…

Comparing that the experience to the working experience with Paul Jenkins on Spawn was night and day….and it made me realize that I wanted to do more as an artist. I found that I wanted to be involved in the creative process more and helping to develop the story. I want to do more than just being the equivalent of a power tool in the hands of my Editor or Writer.

For me it really sucked the joy out of it for me—it was not creatively fulfilling at all. I felt like the work I was doing all day long, became something that was painful and deeply unsatisfying. I felt that Comics was working me instead me of me working in comics.

I know…I know boo hoo right? I know that it goes with the Job these days. I totally get that, but I think I needed to take a break and pull back, learn from it and move on.

Paul Jenkins said something that stuck with me…"At some point as a creator you want to do your own thing, something just for your and on your own terms…" I had a Creative itch that I wanted to scratch and do something that felt a bit more creatively fulfilling for me—something that makes me a lot happier to work on. So I dusted off some Comic Ideas I had written down over the years when I was freelance in Video Games and got to work.

For sure, the production delays really mess up my contracts and incentives—which affected my pay. That's hard for anybody to be ok with, but it happens—it just puts the FU into fun if you know what I mean.

But that's the beauty of creating. If I don't like it, I know there are alternatives to get your own ideas out there and do your own thing. And it's a lot easier to make Stuff and have people access your content outside of a Direct Market if you want to. There are Web Comics, Crowdfunding, Kickstarters, YouTube, and other Social Media platforms that you can use to create, share it and reach a global audience.

Costs are generally lower, and there are no guarantees, but you have to do the work to let people know you have great content to share. I'm excited to do something that I'm passionate about and create comics on my own terms. If that doesn't work out I can always go back to regular comics or get back into video games. It's okay.
As to ever going back to The Big Two,
I would love to, but I want to put my creator-owned book out there first…Though I still would love to draw Batman and Robin someday, but then again who doesn't, right?
As for his kickstarter…he tells us,
And it's been a bit bananas, we hit our initial $5k ask in 19 minutes and are well over $21k in the first 24 hours—so I'm hoping to keep the ball rolling and if we can hit $50k I want to be able to give back to other Comic Creators via a donation to the Hero Initiative :)

I'm very humbled and a bit overwhelmed but the outpouring of support and backers— I had no idea that people were so stoked to back this.

So much so that I can now self fund my Creator Owned project!!

AND BIG Thank You to everyone for their support. If it were not for all of you, I def could not do it without you guys :)
Jonboy Meyer's Sketchbook is Kickstarting over here right now...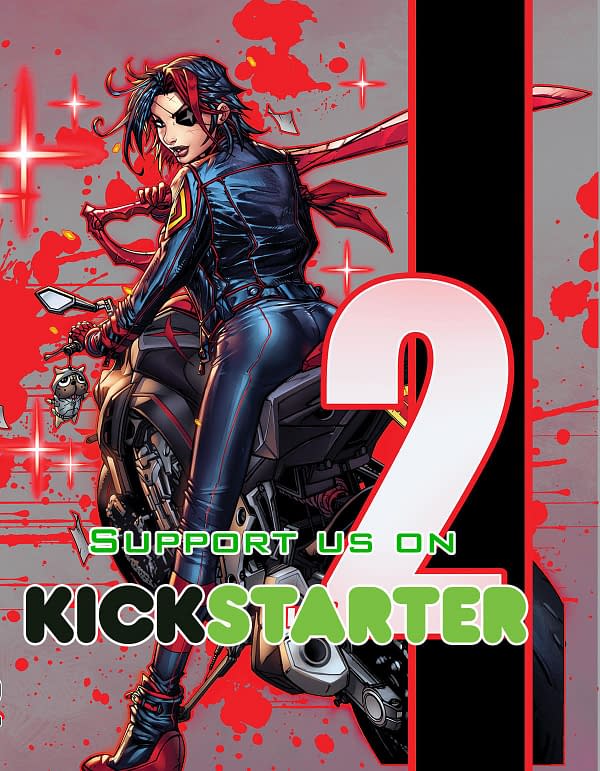 Enjoyed this article? Share it!